LONELINESS OF A CHRISTIAN
Introduction
It is said that loneliness is not the absence of people around you, but the inability of an individual to find companionship in the midst of people. For a child of God, your first companion is the Lord, through the Holy Spirit that lives in you.
The story told of Elisha and his servant in 2 Kings 6:17 tell the story of many Christians who think they are lonely, but in fact, they are not lonely at all. They may have few friends or find it difficult to get help from people, all because of their ignorance.
King Aram, had sent his men to arrest Elisha, the Prophet of God and bring him alive to the King. So, his soldiers encamped around Elisha's place and when Elisha's servant got out early morning, he was terrified of seeing the army.
"Elisha prayed, "Open his eyes, LORD, so that he may see." Then the LORD opened the servant's eyes, and he looked and saw the hills full of horses and chariots of fire all around Elisha" (2 Kings 6:17)
God has sent us a Comforter, the Holy Ghost, who will be with us forever so that with the Holy Spirit, we should not be lonely. The Holy Ghost will guide us into all truth, and also guide us into the right relationships. With the companion of the Holy Ghost, we cannot be lonely.
So, whenever you cease to find comfort and happiness in the people around, your family and closest relatives, remember that Jesus Christ will never leave you nor forsake you. You should move closer to the Holy Spirit your Comforter and ask Him to help you. He is Christ living in you!
Some Lonely Moments
There will surely be lonely moments for a believer w
hen such a Christian puts on the whole armour of righteousness, his lonely feeling starts. This is because he will not be able to share in the fun that goes on in many places, including social media.
All those video clips that pollute the mind will be forbidden for you, and many other things your worldly brothers enjoy will not matter to you. These righteous choices of behaviours will make worldly friends and relatives walk away from you. But, you can be sure of the presence of the Lord with you.
You know the Holy Spirit is with you. He is with you when you are sleeping and everywhere you go. Many times I wake to see my angel walking out of my room.
Some Christian become lonely when their faith begins to get the better part of them.

That is the moment of truth, when God begins to open your eyes to see people around you, and who they are in truth.
Depending on the kind of friends you have, many of them may not even be born again to start with, though they are in the church. When God open your spiritual eyes, you will realize you have been lonely in the spirit, though you have friends around you.
When you get to that level in your relationship with God, then you should know that the number of his friends will reduce.
When God begins to open your eyes of the spirit to see who your friends are, and sometimes what they are thinking about, you may discover that 90% of your friends are not the kind of friends you should keep, and you have to let them go.
It is better to have few spiritual friends, who are godly
than to have multitude as friends, who are worldly people that will not help your spiritual growth.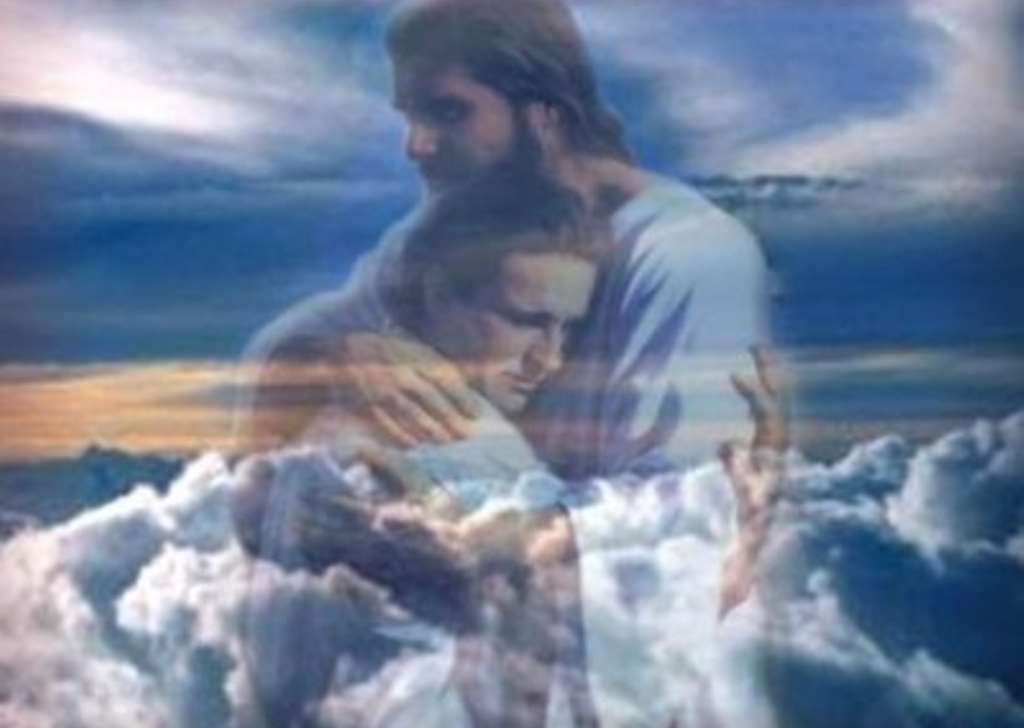 Loneliness is clearly a social problem affecting many people in one way or another. Some people have mastered how to deal with their type of loneliness and it is not an issue any longer. For instance, a man of God lost his wife and decided never to re-marry. H
e decided not to remarry or think of another woman till God calls him to glory...Fine!
Remember the promises of God that when you pass through the waters, He will be with you; And through the rivers, they shall not overflow you. When you walk through the fire, you shall not be burned, Nor shall the flame scorch you.
You see, God will never abandon you, regardless of the challenges you are going through. All you need to do is to hang on, never quit on God, never quit on life, keep serving God with all your heart and keep believing His word. Also, be sensitive to hear what the Lord is saying to you at every point in time.
The lonely moments could be used for
evangelism and soul-winning or to visit new converts. It can also be a
time for studying the word of God, a time for prayer and fasting to know God better.
Those lonely moments can
turn to your quite time to fellowship with your God and worship Him.
You are a soldier of Christ, and soldiers do not ask why is the battle so tough, they face the battle with all their strength and the firepower they have, hoping for the best always.
A lot of believers go into depression, thinking the Lord has abandoned them. They are ignorant of how God works and some of them don't even know how to engage the forces of heaven to overturn contrary situations.
They have angels, they don't know about.
Their angels are waiting for words of faith, for them to
prophesy what they want to see, and the angels will go to work, instead, they are bemoaning their condition.
If you are Christian battling loneliness, there is a set of prayer and prophetic instructions that will help you overcome the devil called loneliness.
You need to pray targeted prayers and
I have combined the prayer against loneliness with a prayer for a favour because when loneliness is gone, you need the favour of God to reign.
Prayer for Restoration
The prayer for loneliness is a prayer for mercy because something went wrong and it is not from God, most times it is due to your ignorance or to works of envious enemies.
I have included some inquiry prayers, asking God to open your eyes to know what is happening to you, and to show you your future. I believe in targeted prayers because they deliver results faster.
Begin with a cry for mercy because of mercy triumphs over judgement. When the mercy of the Lord comes, it will cancel every judgement of the enemy against your life and future. Pray like this:
Heavenly Father,
I come before You in Jesus' name.
Father, thank You for seeing everything that is going on in my life. Thank You for always for your mercy and taking care of me.
I know You have a good plan for my life, as You have promised, all things will work together for my good because I love You and am called according to Your purpose.
Father,
Holy and righteous God,
You see what's going on in my life. You see the loneliness I am experiencing, all the efforts I have made for new job, business and get back to my good friends.
Father, I need your mercy and help. I need you to send good friends, destiny helpers and a good Samaritan to help me. Lord, send me help from the sanctuary, let me see your goodness on earth in Jesus name.
As I pray in Jesus name, let there be a turn around in my life and situation.
Prayers
Points
:
1. Thank You, Father, for answering the prayers I am saying now in Jesus name
2. O' Lord, have mercy on me, forgive my sins and iniquities in Jesus name
3. I bind the spirit of loneliness troubling my life in Jesus name.
4. O' Lord appear in my situation, let my enemies, loneliness be scattered in Jesus name.
5. Every arrow of rejection fired against my life, backfire in Jesus name
6. O' Lord, let your mercy cancel every evil judgement of the enemy upon my life in Jesus name.
7. Every sacrifice made against my marriage and my peace catch fire and be destroyed.
8. Every power enforcing loneliness on you, be uprooted by the fire of God in Jesus name.
CONCLUSION
Friends, Jesus is coming soon. If you have
not yet received Him as Lord and Saviour, I plead with you to do it now. If you are ready to surrender your heart to Christ, say this prayer:
Heavenly Father, I come to You in the name of Jesus Christ.
I believe that Jesus died for my sins and rose again for my justification. I repent of my sins and ask for forgiveness. I ask Jesus to come into my heart and reign as my Lord and Saviour. I receive Him by faith, I am born again!