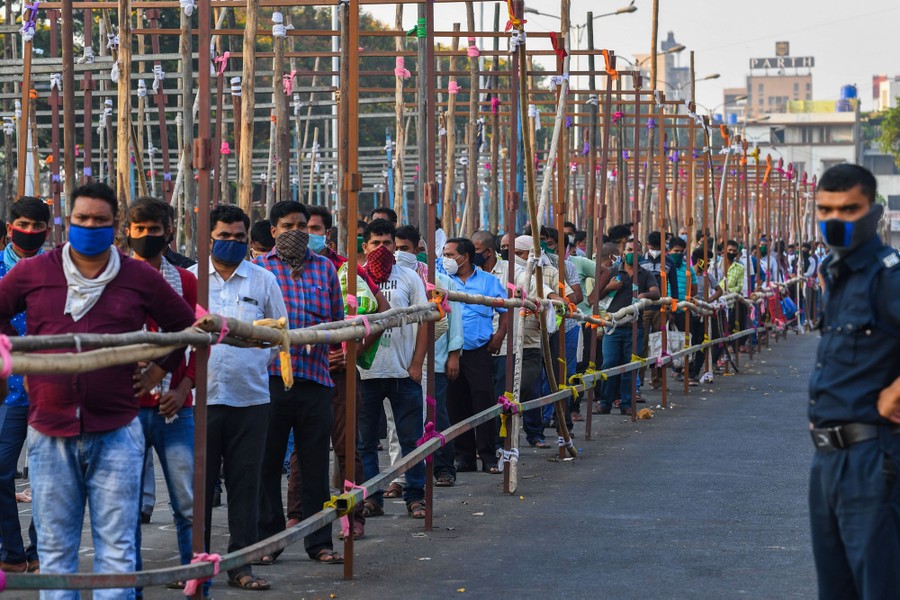 Queuing for fruits. India
SIGHT AND SOUND OF COVID19 LOCKDOWN
The Corona Virus pandemic though it is beginning to ease, has left indelible marks on the sand of times. The world was not prepared for the warfare that COVID19 presented. Its almost like a 'world war' as every country has been affected with global death rising over 1 million people.
The confusion brought by this silent enemy was huge. Nations of billions of people were placed on lockdown...compulsory staying at home, with all the side dangers. Nations began to engineer what could be good and life-saving to their people.
NGOs warned that lockdown could lead to domestic violence and it came to pass. People confused and afraid tried to vent their anger on people around them.
Two nations, South Africa and India took some commendable steps. South Africa banned alcohol and all hot drinks throughout the lockdown to stem domestic violence and it worked like magic. You need to see their people celebrating the lifting of the ban on alcohol recently as the country lifted their nation-wide lockdown.
India courageously increased tax on alcohol of all kind to about 100% or more, to reduce alcohol intake during the period. Again, it worked as there were no terrible cases of domestic violence during this period.
People resorted to what they can afford as a face mask in order to protect themselves from the pandemic. People started to use Gas masks. What is not clear is the purpose for their use of Gas mask over coronavirus that has nothing to do with gas.
The most serious drama has been in marriage relationships, Young couples have had to observe social distancing during their wedding, with a small group of witnesses in the church and at reception. At first, two or three and locked up by the authorities.
Empty wedding hall or crowd?
Nigeria, Africa: Wedding arranged in Nigeria within the first week of the Lockdown saw a completely empty hall, as people were scared to attend.
Then a couple and their supporters who defiled the lockdown were arrested in South Africa and locked up in a bold lockdown rules enforcement.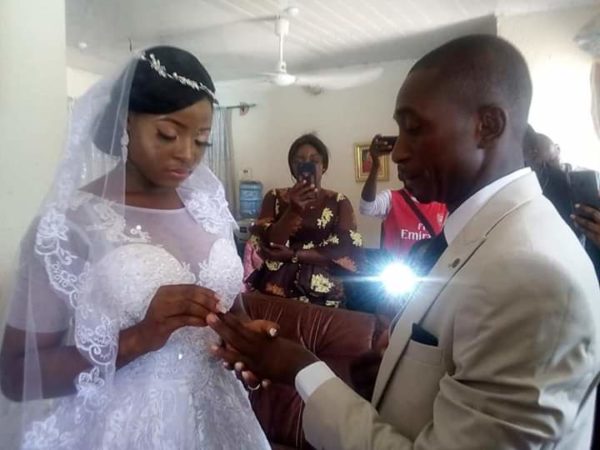 Living Room Wedding: This couple in Nigeria decided to save themselves all the trouble and enforcement hiccups of an outside event during the pandemic. They settled to have their wedding right inside their living room.
Joined by a few relatives and friends, it was conducted.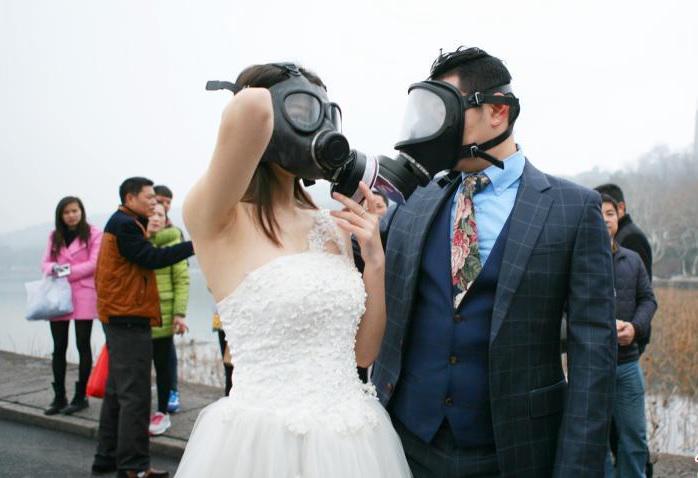 The Gasmask couple in Europe
Migrant Workers: The Lockdown affected migrant workers in different ways. Those working in the shopping halls converted their Mall to homes, others in Factory did the same in India and other Asian industrial nations.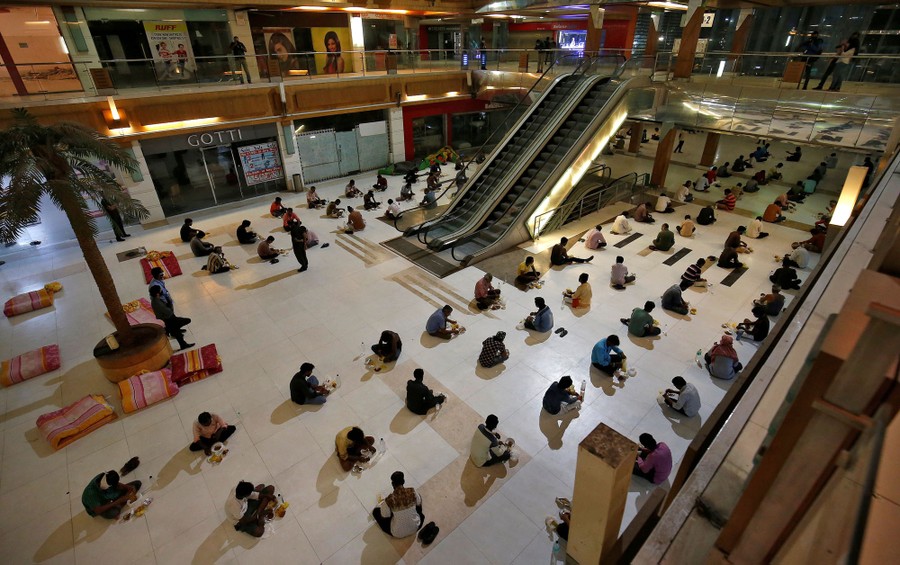 Migrant workers eat their dinner inside a shopping mall - Ahmedabad
Graduating students had to comply with the rules too
Strange face mask - The battle face emerged
Real Love during Lockdown:
There were couples who refused to be bothered by the lockdown and its restrictions. These couple in their lockdown pictures displayed uncommon affection. Take a look:
Wedding Social Distancing - Birmingham
The beauty of Social distancing
Say NO to this kind of picture
Internal coup - And the man surrendered!
This kind of picture has spiritual implication deeper that it shows. Men should avoid this kind of drama. There is nowhere in the bible the scriptures say a woman should be the one taking care of the man. It is the opposite that the Lord recommended.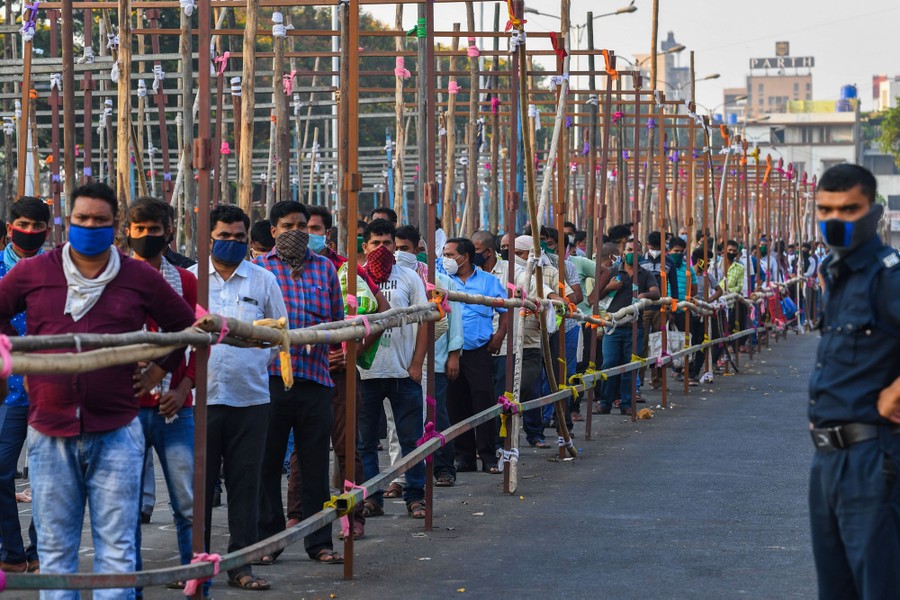 Queuing to buy fruits in Navi Mumbai on April 20, 2020
Release from Lockdown:
This Spanish woman could not hide her joy for being released from a seven weeks lockdown in Spain.
Celebrating Lockdown release!
Jesus is coming soon!. The Corona pandemic and similar crisis are an eye-opener for us to move closer to God and serve Him, the King is coming. Make sure your name is in the Lamb book of life.
Give your heart to Christ today, say the following prayer:
"Lord Jesus, I need You. Thank You for dying on the cross for my sins. I open the door of my heart and receive You as my Lord and Savior. Thank You for forgiving my sins and giving me eternal life. Take control of the throne of my life.
Make me the kind of person You want me to be."