HOLINESS IN APPEARANCE
This simple message is aimed at encouraging women to embrace godly dressing for all it stands for. It is wonderful to look gorgeous and beautiful as a woman either to the church, office or marketplace. If a woman will dress godly always, she will have to plan her wardrobe to reflect such desire.
Holiness in appearance is modest dressing, it is not just for when you're going to church, it is how you should dress every day. Worldly women may have taught you that whenever you leave the house, you have to prepare for a fashion show, one that will make you attractive to men and women, but listen to me...the bible says you should glorify the Lord in your body, which is the Lord's.
Talking about the righteous, they are people who are fully persuaded that the Word of God is true and complete. They have decided to obey the word, separate themselves from the lust and fleshly desires of this world. Whether the Lord answer them on time or not, it doesn't matter. They know that God is the Rewarder of those that serve Him diligently.
One of the ways to serve the Lord diligently is in glorifying Him in our body, in the clothes we wear, in making sure our body is free from demonic marks like Tattoo. They avoid anything that will make people ask them saying "I thought you said you are a Christian". So, they will not expose their chest, thighs and legs for any reason.
They know that looking good does not consist of wrapping their body in a tight dress so that unbelievers will say they are looking sweet. The sweetness of the world is enmity with God. Child of God, you don't need it, because it will make you 'let down your dress guards'.
There are a number of verses in the Bible that speak directly to Christian women and how they should dress. Let's take a look at some of them.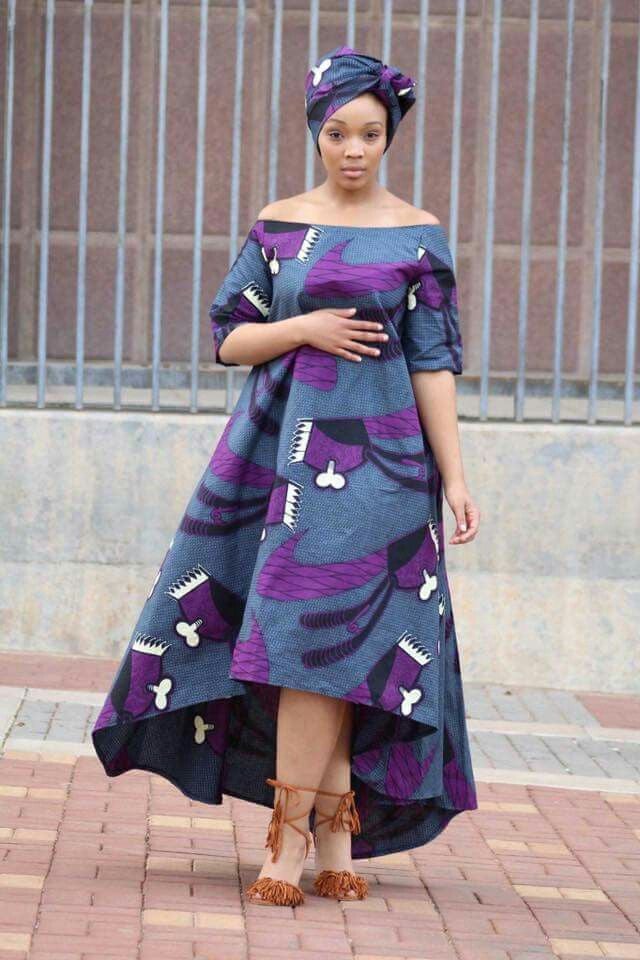 Women should dress modestly.
1 Timothy 2:9-10 "Paul said: I also want women to dress modestly, with decency and propriety, not with braided hair or gold or pearls or expensive clothes, but with good deeds, appropriate for women who profess to worship God."
In the Bible, it is clear that women must dress decently and modestly. But in looking good, they should not forget to develop their spirit man to love the Lord and fear Him. Emphasis should not be on the outward looks, but the inner beauty.
The beauty inside is what matters.
1 Peter 3:2-5 "Your beauty should not come from outward adornments, such as braided hair and the wearing of gold jewellery and fine clothes. Instead, it should be that of your inner self, the unfading beauty of a gentle and quiet spirit, which is of great worth in God's sight. For this is the way the holy women of the past who put their hope in God used to make themselves beautiful.
The Bible teaches principles that govern our conduct. In Ephesians chapter 4, Paul teaches church members to "….put off concerning the former conversation (conduct) …. and put on the new man, which after God is created in righteousness and true holiness." There, the LORD calls believers to take up new, Godly standards of behaviour. One such standard involves our dress.
In 1 Timothy 2:9, Paul urged Timothy to teach that "…women adorn themselves in modest apparel…" Here, we see that the LORD cares about how we dress.
Dress with strength and dignity written in Proverbs 31:25 is an important scripture for women of all ages, especially married women. It is almost very perplexing to see a married woman wearing tight and brief clothing when the bible says she should dress with strength and dignity.
She is clothed with strength and dignity; she can laugh at the days to come means the woman should exercise discernment always to ensure her dressing is acceptable before God and man. Dressing in dignity and strength means to be disciplined in your dressing. It means dress beautifully and godly. When a woman dresses that way, there is no loopholes for the devil to glory in her dressing.
The woman should know what is a good and provocative dressing. If a dressing is sensual, it means the heart is evil as well. A woman need not dress a sexy way just for a man to like her. If a woman is clothed with strength and dignity, she will be confident enough to say that "I am God's wonderful and beautiful creation!"
Dangers of Immodest Dressing
1. Stumbling block: The dangers of immodest dressing is seduction, which constitutes a stumbling block on weak brothers in the church. It is important to dress in a way that minimizes temptation for others. In Matthew 5:28, Jesus warns, that whosoever looketh on a woman to lust after her hath committed adultery with her already in his heart.
Lust is not a small sin; Jesus equates it with adultery.
Believers need to understand that immodest dress frequently causes others to lust, i.e. to sin. In 1 Corinthians 8:9, we're urged to avoid becoming "a stumblingblock to them that are weak." And in 1 John 2:10, the Bible commands, "He that loveth his brother abideth in the light, and there is none occasion of stumbling in him."
Christians are called to take every reasonable step to avoid causing a fellow-believer to stumble in his or her walk with Christ.
Instead, the Bible repeatedly implores us to love one another. In 1 John 4:11, we read, "Beloved, if God so loved us, we ought also to love one another." True love involves action. One way that a believer may choose to demonstrate love is to avoid dressing in a manner that encourages lust!
Sisters should show love to their brothers-in Christ, by avoiding clothes that draw attention to their figure, tight-fitted or revealing clothes. Ladies should avoid short skirts/dresses and tops that are low-cut or sleeveless.
2. Dressing like the Opposite sex Forbidden: The Bible teaches that our attire should be distinct to our gender. In Deuteronomy 22:5, we read, "The woman shall not wear that which pertaineth unto a man, neither shall a man put on a woman's garment…" All that does this is an abomination unto the Lord.
The word of God has not changed and it will never change. Many people argue that it is the culture of women to wear trouser in some countries. Then I will ask such a woman to look into her culture again and to avoid the dress of men. In every culture men and women clothes are different, they don't wear the same dress.
Christian ladies and gentlemen should dress in a manner that is as distinct to their gender as possible. Men should avoid feminine clothes. I encourage ladies to wear modest dresses or skirts. Women have no business wearing trousers and shorts that is well known for men. And except there is a strange spirit controlling a man, he will not wear a blouse and high heel shoe. They are not meant for men, but women.
I believe that it's challenging for women who are interested in what their friends and relatives will say about them to dress modestly. Nonetheless, if a woman is grafted into Christ as a Branch, and her feet is grounded in the word of God, worldliness will not have much effect on you.
Brethren, the King (JESUS CHRIST) is coming. If you have not received Him as your Lord and Saviour, your dressing cannot be different from the world. Receive Him today.
Confess your sins to God in prayer and ask Jesus to come into your heart and reign as Lord and Saviour.
1. Give your life to Jesus Christ.
2. Repent from every known sin and confess them to the Lord
3. Receive the baptism of the Holy Ghost.
4. Love the Word of God and study it daily and obey what it says.
5. Live a holy life, run from sin and every appearance of evil.