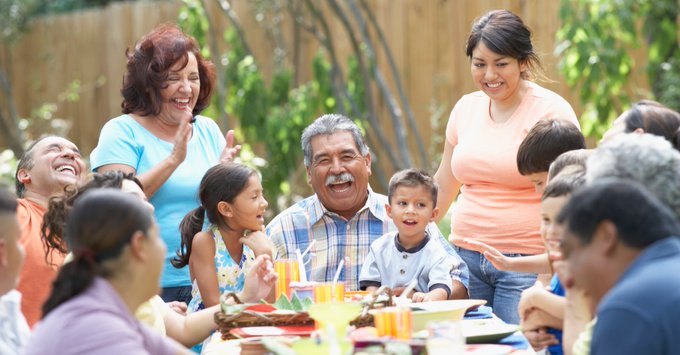 MARRYING A FARMER
Introduction
Many years ago, I had a younger colleague in the bank with a strong passion for farming. Each time I ask him why he is not married, he will say he is yet to meet a lady with Agricultural degree. Why not a banker? Because according to him, he
wants to make a career in the farm.
I was determined to know why he loves farming, so one day I asked him why he is nursing such an ambition to become a farmer when many people in the rural areas are running away from the farm, to seek white-collar jobs. H
e explained that farming is a multiple businesses in one.
According to him, he would engage in Arable farming, Animal, Snail, Honey making, Poultry, Goat and Turkey farming.
He had envisioned a w
ell-organized farm business, with large hectares of land where several animals will be reared, including pigs, goats, fishery, poultry and snail.
Those will constitute the main business, while his
vegetables farming will be the 'Cashcow' of the business because they are harvested between one to three months to take care of routine and daily financial obligations.
This happened in the 1990s, when banking was the 'reigning' profession and banker were handsomely remunerated in Nigeria. So, I can assure you that farming can pay the salary of a bank manager, if it is well planned and executed.
Wife or Business partner
Then I began to wonder whether my colleague was looking for a wife or a business partner. On inquiring from women married to farmers, they agreed with him that farmers are very hard working people that will always need helping hands in their business.
I researched further into Agriculture in the United States and saw a Dwarf and his family running a Pumkin farm on a large hectares of land and having a lot of staff working for him. I saw that the wife of the small man was the 'Engine hous' of the business. She will follow the man everywhere in the farm and yet they had three children she has to attend to.
The wife of farmers are not only wives, they are business partners sharing farm responsibilities until their children grow up to assist them. In the case of the Pumkin businessman in the US, they had enough money to pay workers, so the burden was not too heavy on the woman.
A farmer is a very hard working person, who is passionate about his farm business, animals, machinery etc. Many of them live in their farm or build a hut there to spend days during the farming seasons. They stay in their farms to nurture their plantation, crops and animals to harvest.
He is passionate about his work and as always his farm comes first. Family is obviously a close second but that is how it is. Today's jolly weather, ice-cream women can hardly cope with a farmer.
Marrying a farmer isn't the same as marrying anyone else. Wives of modern farmers in Nigeria, own their own farms, in addition to helping their husband in the family business. They support their husbands in the Fishery, animal, poultry and honey farming business.
There are a few things you should know long before you say yes, I do to a farmer.
1. They will be late many times a week because anything can happen in the farm, and timing isn't something you can guarantee. Crops and animals don't behave the same. An arable farmer can predict the number of hours he will put up a day or week at the farm, but that may be difficult for a farmer with animals - Sheep, Goat, Cow, poultry.
2. Farmers seldom have holidays and time-offs are rare occurrences.
3. Farm Dates are real. In your formative years, the meeting and discussions will be while working together on the farm or having leisure time on the farm or farm settlement. In Nigerian medium and big farms have settlements in the farm for leisure.
4. Be prepared to help out. Maybe not at first, but eventually your assistance will be required. You will need to feed the poultry, snails, pig and other farm animals and even chase down piglet escapees etc, be prepared, it'll happen.
What do Farmers want in a Woman?
When I asked my younger colleague what he wanted in a woman? He said a woman who loves farming with a passion. He believes that interest and passion for farming come first. The lady should be a farm-related graduate from the university. Then a God-fearing woman who is content and easy going.
Such a woman should remember that
the farm is not just an income and a business. It is a passion.
Some farmers in Europe were asked, what they wanted in a woman, and they responded thus:
1. 'Someone I have a lot in common with and I could see as my best friend.'
2. 'I'm looking for someone who is easy going, loves a laugh and is not afraid to have a go at new things,'
3.
A lady that loves the 'simple life' of working on the farm, and is looking for someone who is able to support me.
4. A supportive person with a happy attitude
5. A woman I can trust, 'Trust is without a doubt the biggest thing for me.
6. A woman with attitude of Loyalty is also important, as well as a passion for enjoying life, not just living it.'
7. A woman who is very caring, and considerate partner.
8. 'I am looking for kindness, generosity and enthusiasm in a partner.'
9. Be honest, be a team player, be family orientated, active and be ready.
10. A woman with a big heart and a sense of humour.
How to cope with a Farmer Husband
In the olden days, when our parents were farmers, you will recall that the man was the real farmer, while the wife assisted him. They were mainly involved in arable farming in locations far from the home. But, with modern farming of today, large hectares of land is acquired and all the farming is done in the same premises.
There is no denying the fact that farming is an adventure that requires patience and a dynamic attitude to conquer. It is constantly changing, new ways of doing certain things are daily coming to light and you will need to embrace and practise them for efficiency and profitability.
You should be prepared to learn new things and if you have no prior experience, marrying a Farmer is sure to change your life in a number of ways. Before long, there will be a feeling that you are a full-time housewife, unlike the career ladies in the city. You will need to make sure that's the life you want.
Farmers are never hungry, because of the value chain aspect of farming. You have poultry producing meat and eggs at the same time. There are cash cow crops and products that bring-in money daily and weekly to the business, so you can always get what you want and enjoy fresh produce and crops, vegetables.
This additional information will help you cope better with a farmer.
1.
Know that majority of the conversations during your mealtime will be about farming. Farm talk will become table talk during supper. You will get to hear all about crops, equipment, weather, prices... No farm topic is off-limits.
2. Don't plan on eating at a certain time every night or day with your husband. Farm life is so unpredictable. You may be eating supper at 7 p.m. one night and 10 p.m. the next night.
3. Your trips out of town usually involve some sort of farm business... Whether you are going to a big market to sell products or buy equipment, a lot of them will relate to farming.
4. Farm life can be unpredictable. You never know when your husband will suddenly decide to attend to something on the farm that will keep him for hours more. It rains when you don't want it to, crops burn up or get a disease. Livestock die and generally, bad things happen. And if you focus on the negative in the situation, well, your life will be pretty miserable. It's best to find the silver lining in the farm life.
CONCLUSION
If you are willing to sacrifice the kind of life most of your friends live, turn up at school and social events alone then maybe marrying a farmer is for you.
If you love taking care of animals, a simple and quiet life with a lot of fresh air then maybe life is for you.
Finally, your husband is yours almost 24/7, so you can be sure to have the fun of your life as both of you are always together, either on the farm or at home. That closeness accounted for the many children of farmers of old.
The good times will be good, and tough times will just make both of you stronger. What a quiet and peaceful lifestyle for the simple.