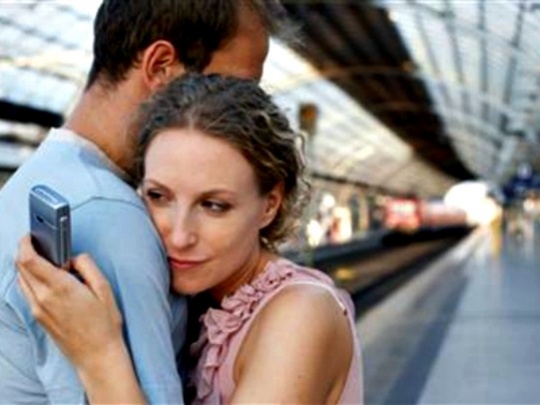 SUBMITTING TO ONE ANOTHER IN LOVE
Introduction
Marriage is your biggest commitment in life after God, and so marriage is where women are separated from girls. It is not because the girls are not women, but the girls are not matured enough for marriage, or they are not ready for it yet.
Marriage requires preparation, mainly in a relationship and how to trust another person with your hope and aspirations, how to walk together with your spouse to build the home, for except both of you agree, you cannot walk together and if you cannot agree, the marriage may not last long. Trust building is one of the reasons for the courtship we have in Christiandom.
One of the purposes of courtship is for you to confirm a person is suitable for you, to be your spouse for life. When you abide by the rules of courtship, you will discover you would have a good understanding of the person you want to marry, whether he or she has the qualities you are looking for. If you remain undefiled during your courtship, you will know each other better and be independent-minded when it comes to choosing to continue to marriage or not.
Unfaithfulness doesn't just happen. It begins to form when a man or woman has backslidden from faith. When your spouse dislikes to go to church, pray and fast as before, know that coldness leads to backsliding. Whenever a Christian backslides, he or she will start accepting things a Christian should not accept. There is no child of God that engages in infidelity...NO!
But, when people are not truly born again or they have backslidden from the Lord, the devil have easy access to their heart to tempt them and bring them down. No matter your position in the office and in the church, if you keep secret affairs after marriage, you are not born again. There is no born again child of God in adultery or fornication.
The causes of infidelity are mainly greed for position, power and money. all the issues the blood of Jesus washes away from believers. A child of God must be contented with what he/she has, while he is working hard to improve his life. A few moments of self-gratification? Quest for worldly things and pleasure has turned many married men and women to spinsters overnight.
Submit to one another in love. (Romans 12:10)
This scripture is important to mutual happiness and joy in a Christian marriage. Be responsible to
each other, trust each other and depend on each other is what the bible is teaching here.
Submit to one another means that both the man and the woman is accountable to each other. The man will have to explain his actions to the wife, when the need arises, as well as the wife explaining and opening up to the husband.
It does not mean that the man is not the head of the family, instead, it means that the man should honour the position of the wife in marriage and in love hide nothing from her. He should get her consent and approval in every major project and matter affecting the family.
When there is a disagreement on an issue, the man should wait until they have a consensus agreement on the matter. Take for instance the man wants to buy a new car, and the wife is saying, please hold-on, let's complete our house, which is at the finishing stage.
The man should either convince her or go with her plan.
Tips for happy and faithful marriage
1. Love and respect each other
2. Accept that you are now Married to someone
3. Know your spouse and stay close him/her
4. Take responsibility for your thoughts and action
5. Develop a personal relationship with Christ, live by the Word of God.
8. Keep your marriage away from friends and relatives.
9. Separate your marriage from friends and relatives.
10. Keep no mutual friend outside your spouse
11. Listen to his or her complaints and adjust when necessary.
12. Never dress like a single, in a skimpy and worldly manner
13. Make a vow of chastity with God and hand the marriage over to Him.
14. Fear the Lord and obey His word.
15. Men, give your wives money, buy them things
16. Men, give your wives money to buy what they want
17. Men, do not forget to give your wives money, they will be happy.
Love and Respect Each Other
To love and respect each other is at the centre of marital success. To love your spouse to set him apart, that there is none like him or her, after Christ. To submit to him, if you are a woman. For the man, he is to love her more than his mother. In the Agape love, which the bible teaches, the man is to love his wife more than any other woman.
After God, the next most import thing for a married person is the spouse. When you love your spouse, there is no way you can share him or her with another person. There is nothing you will hide from him or her.
When you truly do that, you'll find that your marriage will be filled with years of happiness. You'll honour and glorify God by the testimony of your marriage.
Accept the fact that you are no longer single.
There may be restrictions on what you may and may not do. For instance in terms of dressing, where you go and so on. These restrictions are necessary to enable you to concentrate on your new home and build a trust relationship with your husband.
Even the men will also have restrictions on what they can do. From experience, the restrictions are meant to separate you from the patterns of a single man or woman. So, they may be permanent.
After marriage, you have a responsibility to your spouse or partner, and the earlier you accept the change, the fewer fights and arguments you'll have. Acting as if you are free and accountable to no one, that is capable of shredding your marriage certificate emotionally and destroy the marriage later.
Set relationship boundaries - No Mutual friend outside
Tell any person who tries to lure you into an entanglement with them that you're not interested, period. Don't give a half-hearted "Gee, I'm really attracted to you, but I'm married" response. Be careful with old friends, ex-lovers, and anyone who knows you're married and persists in coming on to you. Fear the Lord, and be resolute about having any closeness with any opposite sex outside your spouse.
Keep no mutual friend, someone with whom, you discuss everything happening in your life and marriage, NO! You are creating an opening for the devil to tempt you and break the marriage.
Never fail to Communicate
If you are feeling pushed away, due to lack of attention or contribution. Communicate those feelings to your spouse. They may even be feeling the same way. If communication is allowed to break down between both of you, you have created a divide, which is a very costly mistake.
If one of the partners finds a listening ear outside the marriage, who supports their emotional needs, this can lead to a separation.
Communicate effectively with your spouse and make out time to be together, discuss and share interesting matters daily.
Develop a closer relationship with your Spouse.
We are instructed in Scripture to "draw near to God and he will draw near to you" (James 4:8). The responsibility here is on you to "draw near." How is that done? By spending time together always. When a responsible man returns home from work, he does not go out again, except when there is an emergency. He spends the remaining hours of the day with the wife and family.
A personal relationship with Christ.
Closeness never happens without deliberate action. If we are instructed to take action and draw near to God, isn't it logical that we study the Word of God and do what it says as a way of life?
Take responsibility for your Actions and Thoughts.
Marriage is for mature men and women, who will take responsibility for their thoughts and actions. There is no space for blaming someone else. If we're going to record success in our marriages, we must decide on the places and things we can no longer go to or do. It requires thinking before action, which is basic to personal success.
Fear the Lord and keep His word
The fear of the Lord will keep you from evil thoughts and action. The Lord will then guide you and order your footsteps so that you will not derail.
Don't deceive your Spouse
Don't compare your spouse with his friends or others
When children come: Even when children come, let your spouse be the priority of your love and care, not the children. Make sure you do not quarrel or fight before the children. Do not counter instruction given by your spouse to the children.
Your likes: Let your spouse know what you like and love, so they can afford to give you a surprise once in a while.
Your wife's Salary: Men, Don't ask your wife for her salary, but ensure she is spending it on the right things.
Forgiveness: Men forgive your wives. Each time they offend you, your mother and or do things without getting permission, forgive them.
Prayer: Men pray for your wives, the children and the family. Do all things with her. Travel with her and let her grow in spiritual things as you are growing. Let not your wife lack behind in anything that you can afford. God wants us to make our wives happy.
Money: Men, give your wives money, buy them things.
Money: Men, do not forget to give your wives money, and money again. It will make them happy.
1. Start your prayer by accepting Jesus as Lord and Saviour of your life
2. O'Lord give me the grace to be faithful to You and my spouse in Jesus name
3. By the blood of Jesus, I reject the spirit of Greed and Lust of this world
4. Every plan of the enemy against my marriage, be cancelled by the blood of Jesus
5. Every arrow fired from the coven against my marriage, backfire in Jesus name.
6. Any power assigned to bring down by marriage, fall down and die in Jesus name.
People who try to encourage a person who is married to get intimate with them start as mutual friends, in order to win your trust and then he will start asking you out, after all, he will think, your husband is not caring enough. Such people are either divorced or unmarried.
Some are married, but unhappy with their spouses, so what they are not to their spouse, they want to be to you, its fake. Ask yourself this question: "Why isn't there someone special in their life?" Often it's because they are simply not happy. Strange men and women will not break your marriage in Jesus name.
FIRE...