Introduction
Holiness draws people towards God more than anything else, the same way that righteousness makes people acceptable before God.
A righteous person
fears the Lord and obeys His word and instruction, but in addition, he relates with people, helps them and shows them the love of God in purity of heart.
Righteousness is so important for believers because the righteous Lord loveth righteousness Psm11:7 and He will judge the earth in righteousness.
Holiness is the life of God that abhors sin, evil works and all wickedness. He charged us to be holy, because He the Almighty God is holy, and later in Hebrew 12:14, the scriptures say that, without holiness, no eyes shall see the Lord
.
Holiness is within and without. It's not just in a relationship but in every aspect of life. I want to look at holiness in social relationship. Relationship between a Christian and his neighbours, relatives, friends, customers and clients.
One of the key principles of holiness is to follow peace with all men, and holiness, without which no eyes shall see the Lord Heb 12:14. Relationship is part of life and everyone is in a relationship with someone or some people. In a relationship, we are expected to be humble and friendly always. Disagreement will arise, we are to resolve such peacefully.
It is our Christian life that is on test in every relationship we enter and I believe
that God wants us to love
people, the way Jesus loved us. (See Matthew 22:37-40). This is why I believe that love must be learned again and again, until we are able to walk in love without bitterness, without guile.
We are born holy, but the Lord has called us to a life of holiness. And since love is expressed in action, we should be diligent to show compassion, kindness, humility, gentleness and patience in the way we treat others, especially our spouses. We should never cheat or take advantage of people, we
should not betray trust in a relationship.
Called to Holy Living
You may have heard that God calls us to salvation, the forgiveness of sin, and to have success and ultimately to obtain eternity. These are all correct, but you will notice that those are secondary purposes of salvation. The primary purpose of our reconciliation is
a life of holiness. God has called us to be holy as He, the Almighty is holy. In 1 Thessalonians 4:7, Paul puts it this way "For God did not call us to be impure, but to live a holy life. So the Christian calling, our salvation, is for us to be holy.
The main purpose of our call is for us to be saved and sanctified to live holy.
God made a vow to Abraham to deliver us from all our enemies, so we can serve Him without fear, in holiness and righteousness before Him, all the days of our lives. Luke 1:74-75. He knew that,
without holiness, no eyes shall see the Lord. The lack of joy, loneliness, failure, divorce, failure and lack of growth some Christians are experiencing is because they have neglected holiness.
Mindset of Holiness
Holiness in a relationship is, therefore, a reminder to Believers of how God wants us to live and walk as Christians. One message is not able to exhaust the areas of importance, but relevant areas will be touched in this message. Holiness is an upright behaviour that pleases God. It is thinking like God and acting in the way the Lord will act in certain circumstances. For instance in 2 Chronicles 31:1-21, the bible tells the story of King Hezekiah, when he began to restore Judah to the path of godliness.
He destroyed idolatry in all Israel, restored the Davidic order of ministry, the Daily sacrifices, as well as Tithing for Ministers, and the scriptures said that Hezekiah by what he did in Judah, which was good, right and truth before the Lord his God, pleased Him. God was pleased by the actions of Hezekiah and all he did in Judah prospered Ver 20-21.
A holy brother or sister is conscious of living and doing things that pleases the Lord. He fears the Lord and uses his discretion to identify with good and not evil.
Holiness in all Relationships
Before a believer can manifest holiness in relationship with people, he must be holy and has respect for the Word of God and things that please Him.
In Hebrews 10:24, we find a directive that applies to godly relationships. We are told, "Consider one another to provoke unto love and to good works."
That scripture is talking about what we can do to understand and inspire others to good works. It is also talking about how we can through our conduct, integrity, love and kindness challenge and strengthen one another
in the Lord.
Our relationships (In marriage and otherwise) should embody the character of Christ (Colossians 3:12-14). As God's new creatures we are called to live as His chosen people, holy (set apart) and dearly loved. I want to consider the business relationship of a Christian and his customers, with his friends and his neighbours, which may be strangers. In all relationships, believers are to
show forth their Christ-like nature. Imagine a Christian sister being corrected by an unbelieving husband because she is not patient and not tolerant of the husband because he does not worship with her in the same church...NO! People should see Christ in us. In business, social relationships etc, show the following characters:
1. Compassion. Showing empathy to friends, relatives and strangers. This refers to a deep sensitivity to the needs and sorrows of others that results in taking actions to help them.
2. Kindness. The ability to show love to someone who does not deserve it. The
expression of kindness, not merely to those who have been kind to us, but to the ungrateful and wicked, that we identify ourselves as sons of God.
3. Humility. It is the opposite of pride. Humility remains a virtue across all divide, Christians and unbelievers. A Christian should be humble before God and man, his position notwithstanding.
4. Gentleness. A Christian should be gentle and wise. Gentle people are not weak, under control. Gentleness is not a sign of weakness, but self-control.
5. Patience. Just as God shows patience toward those who have not yet turned to Him. We are to do the same with others.
6. Love. This is the crowning grace that binds all the others together. Anything done outside love in a relationship will not stand the test of time. If there is love in the heart, you will not cheat, steal or deceive.
Your Neighbours
I know that one way to advance in loving people is to put yourself in their shoes each time. That way you will understand how to position certain behaviours of people and forgive them beforehand. Believers are not perfect, and so, when we seek the good of our friends, supports their good courses and lives in peace with them, we are living a love life expected of us. The joy of the Lord is our strength.
In Proverbs 11:12 talks about a neighbour devoid of wisdom, who despise others. This is not the portion of a holy Christian. A Christian who is holy and lives as unto the Lord carries his holy behaviour into every relationship he has with people, so he is the one that looks down on neighbours, but rather the second kind of neighbour in Proverbs 11, that has an understanding and upholds peace.
You know that when some people encounter success, they will quickly withdraw from their friends, saying that they no more have their time, but a Christian will avoid using wrong words to demean his friends. As long as those friends are fellow believers, there is no show of pride.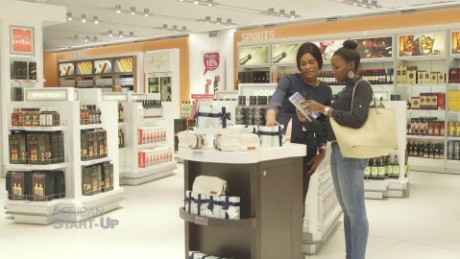 In Business - Integrity, Love and Kindness
Holiness in relationship presupposes a life of integrity. Honest business and social dealings with people, whether they are your customers or neighbours. You are not going to cheat anyone deliberately or keep what belongs to another. As I was preparing this message, I went with my daughter to do some shopping in a nearby shop and it happened that we got home to discover that two items we paid for were not in the bag, and I wondered how it was that the woman did not notice it and call our attention, for we bought other things in other shops around there, and we were there for a little while, before leaving the Arena. That a question of integrity.
Holiness in a relationship is saying that you do not desire to short-change anyone, deceive anyone or cheat anyone. The bible talks about a false balance is an abomination unto the Lord, but a just weight is His delight (See Proverbs 11:1). Now Traders should be careful here, to make sure they are not robbing their customers, and procuring damnation unto themselves. A false balance is still in the markets to date. All you need to do is to go to the market and buy the same measure of grain - Rice or Beans from two different Traders, get home and put them on a scale, and you will see they are hardly the same weight.
A Christian should never get involved in such crookedness. Let integrity guide your action in business and society. The Lord will only bless good and honest efforts, not crookedness, deception and lies. All such are wickedness before the Lord.
Another behaviour expected from a Christian is a heart to share and give liberally. A Christian should have a kind heart towards people in need, especially those he can help and assist them. If God brings a needy person to you for assistance, He knows you have something you could share to assist the person, so there should be a willing heart, that is not greedy and ungrateful to God. Remember what the bible says in Verse 24, about the person that scattereth and yet increases, and another person that withholdeth more than is meet, but it tended to poverty.
A Christian should readily share God's blessings with those close friends and neighbours in need. Paul was admonishing Timothy in 1 Timothy 6:17-19, he says " Charge them that are rich in this world, that they be not highminded, nor trust in uncertain riches, but in the living God, who giveth us richly all things to enjoy. That they do good and are rich in good works, ready to distribute, willing to communicate, Laying up in store for themselves a good foundation against the time to come, that they may lay hold on eternal life".
He says, tell them to be rich in good works, ready to distribute. Brethren Apostle Paul is talking to me and you. And in Proverbs 11:25, the bible says that a liberal soul shall be made fat, and he that watereth shall be watered also himself, by whom? The Lord!
Recall that your calling is unto righteousness and holiness. Holiness is God's standards, so you have to pay attention to the Word of God, to understand and do it. In Mathew 5:13, the bible says that believers are the salt of the world.
But if the salt loses its saltiness, how can it be made salty again? It is no longer good for anything, except to be thrown out and trampled by men.
This means that in your relationship with people, you should remember who you are in Christ, that God expects you to be the salt that makes life sweet for people in the way you show love, help and support people. How you speak the truth all the time, walk-in love, without guile - No deception, no double life. Salt is ever salt.
Look again at verse 14 of the same Mathew 5, the Lord calls you the Light of the world, a
city on a hill that cannot be hidden. The Lord is saying here that we cannot cover anything, as people everywhere are watching us as believers. They are looking to see the light of God shine through us, in our character and walk of love and faith in God.
Imagine that you accept God's call upon your life and be a light, would you ever think of cheating people or taking advantage of weak people? Would you ever indulge in secret sins, which is even not secret, because one day, it will come to light? As the light of the world, that people are looking up to, can you afford to disappoint the world?
The bible says in verse 16, let your light shine before men, that they may see your good deeds and praise your Father in heaven.
We disappoint ourselves and other people when you compromise our position in Christ, which is very sad. Let us pray more and remain on 'fire' for Christ.
Finally, on this message, let's look at
Matt 5:21-24. This was Christ helping us to understand the spiritual implication of some wrong actions and words we speak. He says that
'Do not murder, and anyone who murders will be subject to judgment.' means more than actually killing someone. But, if that anyone who is angry with his brother will be subject to judgment. Again, anyone who says to his brother, 'Raca,' is answerable to the Sanhedrin. But anyone who says, 'You fool!' will be in danger of the fire of hell.
How many times have you called people fools? The Lord says STOP SPEAKING THAT WAY! How many times have you described people as being useless, empty, gullible and so on, the Lord says STOP! People use these words on their friends, and their friends are not bothered by such wrong word.
But the Lord says, that is not my design, whether your friend is angry at such words or not, stop using derogatory words on people. Some people are slow to learn and to act, but, you are the Light, be patient with people, kind and loving. When you love someone, you will not call them fools, the Lord says STOP!
Shalom!
FIRE...