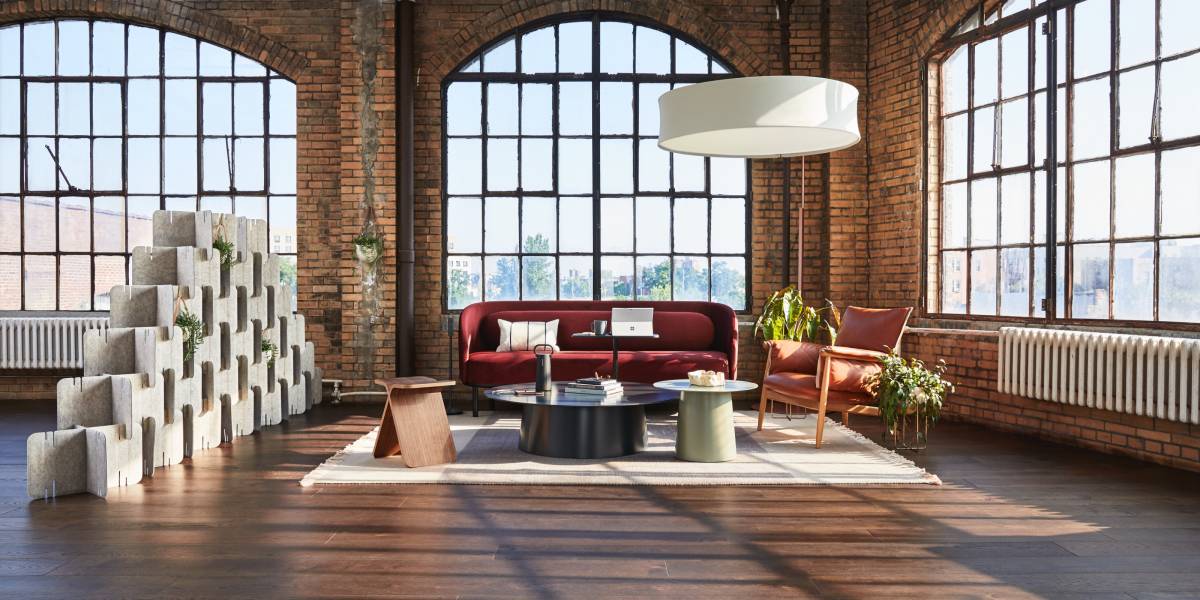 POVERTY DESTRUCTION
Separating yourself from Poverty!
1. Begin to see the vision of your new life in Christ
2. Get Inspiration from God
3. Be ready to work harder
4. Reject poverty!
Introduction
Poverty is a complex matter. Poverty is a physical and spiritual matter. It goes beyond the lack of food, clothing, and shelter for your family. It is more than that. Poverty is a state of physical and spiritual lack. A man may not have cash at hand, but, if he has properties, he is not poor. A man may be poor and struggling, but the day he receives divine light in the area of his ignorance, he has become rich. This light is the divine inspiration and direction of what to do.
A struggling man that want to be rich, must continually ask God to give him light, show him what to do, and how to do it to prosper. The day he apprehends this revelation, though he may not have physical cash, he is already a rich man.
Many of the people you compete with within the office and in business are being sponsored by the devil. Some of them receive instruction from demons on what to do and how to, to succeed.
A believer should know that any man succeeding is being propelled by power, and the question is: Who is the power 'Pushing' you? If it is the God of heaven, then you must know the Lord as your Father. You will have to develop a Father-son relationship with God, which Jesus Christ has made possible for all of us. Nobody can succeed without the power behind his effort, which brings business and favours his way. This is why many believers fail in life. They are competing against agents of darkness that receive instruction from Satan, and the Christian does not even know his God, neither is he living right and yet it wants to succeed, that's a joke.
Obtaining wealth is warfare, you cannot win without the power of God backing you as a Christian.
This is why believers must pray always and ask God to help them succeed, and God will surely help His own. Satan helps his agents, who are obedient and fulfil his requirements, so believers should know the Lord, obey His Words and also fulfil the requirements for Kingdom prosperity.
God wants you to be prosperous, but the prosperity will be according to your knowledge of the Word and how you apply them.
Prosperity is Worked out
A Christian that wants to prosper must have something he/she is doing. Prosperity is warfare, and only the spiritually strong can handle wealth. So, your work, trade, or business remains your point of contact for the godly blessing. In the prophetic, anything is possible from a rich and powerful God. But, don't expect that without any work or a steady job, riches and wealth will run and overtake you. It would not, and with time, you will lose your friends, if you are doing nothing.
You must lean on the Lord, and pray day and night for divine inspiration and wisdom on what to do. If y
ou want the physical blessing, you need inspiration. If you are working or doing business already, then ask for the spirit of excellence in what you are doing. Whenever you receive inspiration from the Lord, you prayerfully execute it and continue in holy and righteous living.
kingdom success Vs Worldly success
The world defines success as the obtaining of power and/or the accumulation of wealth and fame. In the Kingdom of God, the successful person learns the principles of the kingdom and applies them for the good of mankind and for the honour and glory of God.
To the Christian, the ultimate success, according to Jesus, is to have our name written in the Book of Life.
There is nothing wrong with being successful financially, but you must be careful not to make riches and wealth your god. You should also know how to make money in a godly way. The Lord is ready to bless us, but we have to ask in prayer and believe it will be answered.
The Lord says, if you need something, seek where you might find it and you will find it. The poor must ask God for divine direction, and power to get wealth.
A poor Christian should develop his faith in God, as well as his ability to pray and wait on the Lord. He must also acquire relevant skills and management abilities. This is because he will have to compete with others in the marketplace. You should understand the Word of God, and fast and pray, but after praying, there is work to be done and done well if you want to succeed. Success does not answer to prayer and fasting only, it answers to diligence, value creation and quality. Through prayers and fasting, you will receive inspiration from the Almighty God, and with your skill and diligence, you will execute the plan that will usher you into success.
Cancel negative thoughts and words
The devil and his agents talk people into poverty, sickness and death with negative words and visions. Because many believers do not know the implication of negative words and evil dreams, the devil is succeeding. But if you will return their negative words back to them, reject the evil words they speak into your ears and switch your mind to the promises of God, you will see changes...
If your visions and dreams are continually bad, you must pray to God for a change of dreams and visions. The dreams you are seeing may be pointing you to what is about to happen, what will happen in the future, and so, it is important that you take note of them and pray and reverse the wrong ones. As you pray to counsel the bad dreams, you are asking God to change your dream from struggling, and fighting to celebrate dreams.
Until your dreams change, there is still struggle ahead of you. This is why you must study and meditate on the word of God every day, and be motivated by good thoughts. Think positive, and no matter what pictures the devil is showing you, think success, think wealth.
Whenever you hear evil words spoken in your spirit, command it to return back to the sender. You must also reject the word in all its entirety. Reject the word, return it back to the devil with authority and it will amaze how to defeat the devil. When you practice this, you'll be amazed at what God will do in your life. It's interesting to note that once you're born again, it's the first thing He trains you to do.
The Lord wants you to know the workings of the things of the spirit and in the kingdom of God. You need to see the visions of your new life in Christ and live the dream. The truth is that you may have been poor before, but now, you are the son of the richest God of heaven and earth and huge spiritual deposits have been made into your account, all you need is the access key to open the bank and start drawing.
You need to see the right vision of who you are in Christ, now that you're born again: see that you have a new life. See that you're a success. See that you're prospering, walking in health, strength, and victory! See that you're righteous, holy, perfect in Him and beloved of Him. See that you're the carrier of His image and glory. This is the mindset of a prosperous Christian. You are positive and speaking what you want to see, not necessarily what is happening around you then. You have to walk by faith and see the future miles ahead of you. When your eyes are enlightened, you will no longer fear, murmur or fight all the time.
Operate in His will
You must ensure you are in the Will of God. The business you are doing is what God created you to do, the church, where you are attending or Pastoring is where God sent you to, and the office where you work is the place of your will, ordained by God for you at that time. If you get the will of God right, there will be ease and fulfilment.
Run with the Vision
This is the time to make sure you are well established in the business or profession, God created you to do. You need the spirit of wisdom, to discern what is right, how to do things right and make the right decisions. It is not the question of what you know alone, but what can you do with all you know?
It is a time to balance things up. A time to walk by faith, obey the word, fast, pray and also meet all the kingdom requirements for prosperity. Some believers have mastered the keys to financial breakthroughs, and they have become wealthy, but spiritually they are poor. Some are spiritually rich and materially poor. But the blessed category where we belong is spiritually strong and financially and materially rich.
This is the hard-working category of Christians. They are blessed, they have favour and grace, and yet they carry out spiritual exercises like fasting as though their lives depend on it.
Position at birth does not matter
Many Christians are born into poverty, having no choice in the matter. But you have to decide whether you will live and die in poverty or use the grace of God available to seek greener pastures that will translate you out of poverty.
There are many men in the bible, whose foundation was not helpful, who eventually rose to prominence. One of them is Jephthah. His mother was a harlot, but he ended up leading Israel as a Judge for many years. So, there is no excuse. Some people say their parents were herbalists, Carpenters and Farmers, without any help from anywhere, you can still make it to the top.
The choice is yours.
Abraham's father was an idol worshipper, and yet he is today, the father of many nations. You can make it if you determine it in your heart and work it out.
What matters is the Spirit that is supporting you
It is the power that is standing behind you in the spirit that will determine what happens. If your God is the creator of heaven and earth, you cannot fail. But, if you are diabolical, anything can happen. Joseph was a slave boy, but the presence of the Lord was with him and he prospered in the house of his boss, the Egyptian.
The presence of God. The presence of God speaks of favour, open doors, and mercy. When God is with you, opportunity after opportunity will be your lot and doors that you cannot even imagine will open for you on their own accord. The presence of the Holy Spirit speaks of divine direction, wisdom, and knowledge of what to do and how to do it.
If you remember that the poverty of some is caused by unwise financial decisions, then you will value the guidance of the Holy Spirit and the benefits of divine wisdom. Some people are slack and refuse to work because they cannot find what to do, but that is not for someone guided and directed by the Holy Ghost, He would direct your steps to the place of your glory and establish you there.
The Bible says, "He who has a slack hand becomes poor" - Proverbs 10:4. Believers are encouraged to work and earn their worthy pay, but I can assure you that with the help of the Spirit of God, finding what to do and receiving the wisdom on how to do it becomes easy and working becomes profitable all together.
Whether rich or poor in this world, the responsibility of every Christian is to keep the will of God first in their lives.
How Do you Get Out of Poverty?
1. Coming out of poverty for a believer must start in the realm of the spirit. You must be rich spiritually before you can experience physical prosperity. It is the will of |God for us to prosper, starting from our spirit man, and then material things.
This means that a Christian must know how to live righteously and make his money in godly ways, know the Word of God and how to pray. The prosperity of your soul talks about your soul abiding in Christ and producing fruits of the spirit like love, joy, peace, long-suffering etc. Galatians 5:22-23.
2. People suffering from poverty should understand
the laws of sowing and reaping. They should know that the quality of your seed and the land where it is planted matters a lot. God expects us to be liberal in our giving, especially to the things of God and the needy. The promise is that if you give, it shall be given to you, good measure, pressed down, shaken together, and running over will men give into your bosom. For with the same measure that you use, it will be measured back to you" (Luke 6:38).
3. Get a job or business - If a person is jobless, his priority should be a job or a business to do. Send applications and proposals of services to big and small firms, then pray daily for favour and open doors. Join yourself with a friend or relative in a trade or business for the time being. Be devoted in that place to help the business to grow, as a prelude to your own business.
5
. Next, you should acquire financial management skills. This skill is not negotiable if you want to get into millions and be sustained there. Understand budgeting and how to draft a good budget. Many people do not have budgets, and they spend money without control. Whatever your income level, you should set up a budget that includes monthly and annual cash flows.
Conclusion
Understand that prosperity is your godly heritage.
Prosperity is a part of our heavenly heritage. It comes with being a child of the King! We have to embrace the Word of God and seek after kingdom righteousness, to understand and practise. This will make our efforts ap prosperity receive the support of God.
It is God that gives us the power to get wealth...He gives inspiration, ideas and how to execute them. So, our duty is first to know Him and obey His Word and the power over poverty, which include divine inspiration and direction will rest upon us. That is when the declaration
"Behold, I give unto you power to tread on serpents and scorpions, and over all the power of the enemy: and nothing shall by any means hurt you."