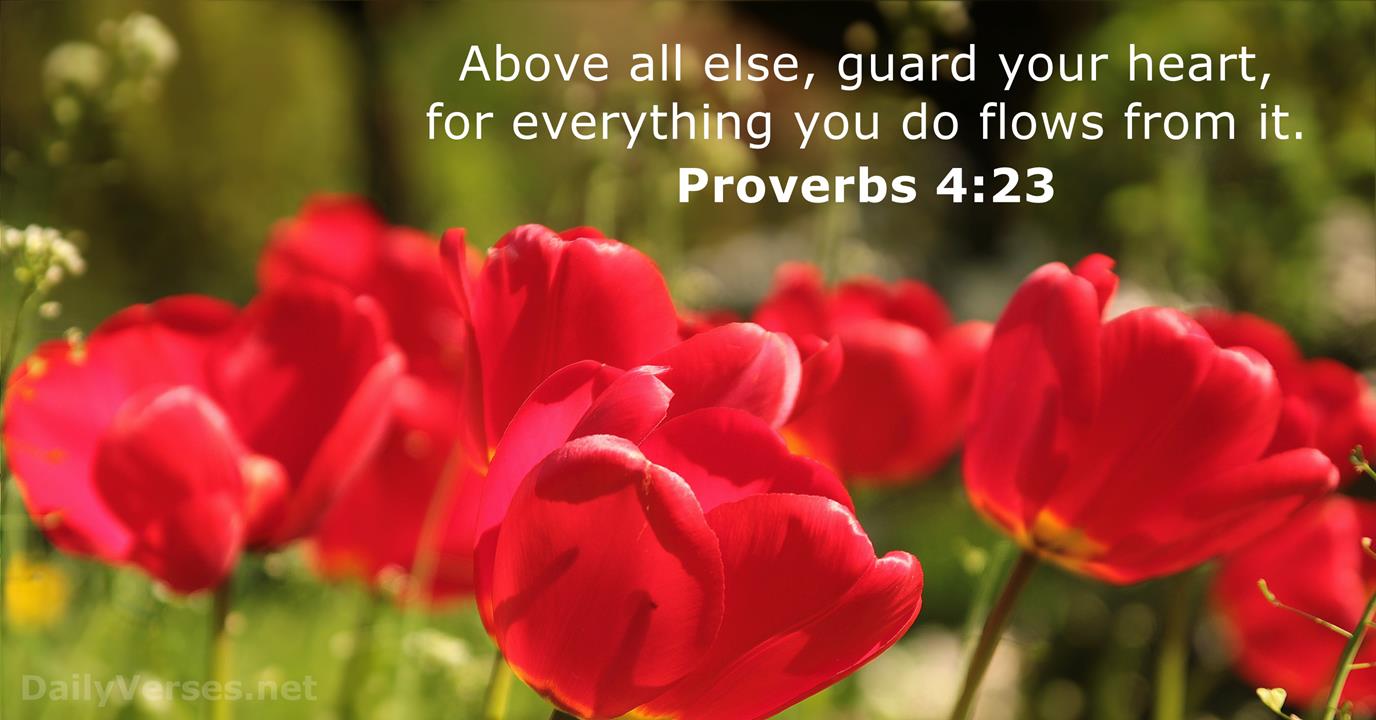 DEALING WITH:
1. The filthiness of the flesh and spirit - 2 Cor 6:14-7:1
2. Defilement of spirit and body
...Perfecting holiness with fear!
Introduction
In the book of Corinthians (
2 Cor 6:14-7:1),
the Lord began to speak through Apostle Paul concerning holy living and what believers should do to become His sons and daughters indeed. He says to believers in the world today, me and you "Do not be unequally yoked together with unbelievers".
Do not compare yourself with unbelievers around you, don't envy them or desire their goods, and don't even use their behaviour, methods, and ways as a yardstick to measure anything, because they are lawless.
As we read this message together, my prayer is that we become Christians who can recognize our faults, errors, and sins and take steps to repent and ask for God's mercy and help. We should be able to pray honest prayers like
O'Lord, deliver me from my faults, from Lusting after the opposite sex, from greed, from adultery, fornication, and from telling lies. Let us remember that if we cleanse ourselves of all filthiness, the blessing we desire will come our way without much ado.
Lawlessness of Unbelievers
The Lord continued to ask us questions concerning our relationship with the world, unbelievers. He says "For what fellowship has righteousness with lawlessness"? , meaning "Do you not know they are lawless in all their ways? Do you not know they are ready to do anything for whatever they desire to have? Are you not aware they do not obey the word of God?
And so, what communion has the light with darkness? Don't you know it is the devil, father of all lairs and his idols and demons that is helping them, of which I warned you not to have any relation with? I even warned you not to consult with their agents (Fake prophets, Herbalists and Witches and Wizards) for anything, nor mention their names.
Darkness
What friendship has the light with darkness, none. What accord has Christ with Belial? Or what part has a believer with an unbeliever? And what agreement has the temple of God with idols? For you are the temple of the living God. As God has said:
God is saying here that many believers have forgotten who they are and has entered into a relationship with the world, and unbelievers around them and entered into agreements with them, like the marriage between children of light and children of darkness, which is a very terrible thing because the target of darkness is always to quench the light in the life of a child of God and turn him to the son of the devil.
You are My Temples
The Lord is saying that we have entered into an agreement with idol worshippers, occultic agents etc, without knowing that our agreement with them is indirectly agreement with their gods. These are things we should never have done because of who we are, Temples of the Living God. We are lights, the light of this world, upon which the Lord has promised to dwell and walk in, should we put our acts together. The Lord says:
"I will dwell in them And walk among them. I will be their God, And they shall be My people." Therefore, "Come out from among them and be separate, says the Lord. Do not touch what is unclean, And I will receive you." 'I will be a Father to you, and you shall be My sons and daughters,
Says the Lord Almighty."
Remember the Great Promise
From the above, it is clear many Christians are not aware of the great promise of God and have rather gone ahead to associate, relate and defile themselves with agents of the devil, idol worshipers, unbelievers etc instead of coming out of them.
The Lord gave specific instructions... Come out from them and be thou separate, Do not touch unclean things and I will receive you, be a Father to you and you shall be my sons and daughters.
Apostle Paul, therefore, counselled the Corinthian Christians to remember this great promise of the Lord to dwell and walk in us. He says in 2 Corinthians 7:1, "Therefore, having these promises, beloved, let us cleanse ourselves from all filthiness of the flesh and spirit, perfecting holiness in the fear of God".
Cleanse yourself of all filthiness
Paul made it clear that God was teaching us about holiness and how to live in a perverse world and still be His sons and daughters. He gave us three requirements, to come out from the unbelievers and be separate and not touch unclean things. The three requirements bother on defilement of the body, filthiness of the flesh and spirit and general uncleanness. The question therefore is 'what does filthiness of the flesh and spirit mean? what are defilement and the things that defile a man?
What is filthiness?
Pollution from Idols etc - Many Christians believe that giving their heart to Christ and making this confession is all they have to deal with. A young boy who was a practising herbalist with the father repented and his heart to Christ, but retained all the evil knowledge he had of witchcraft and how to do evil. His father impressed on him not to destroy the fetish materials in his possession - Is he truly born again, the temple of the Holy Ghosts?
Pollution from Clubs - What about a repented Christian who got a job to work in a Club and became a Stripper and later a Prostitute, yet she says she is a born-again child of God. What if many people claim to be born again, yet they remain in Witchcraft, going for witchcraft meetings every night and serving the devil, and confusing and destroying young believers in the church of God?
Most of the dancing and celebration we do in the churches these days, even as it was in the days of Paul are being done by people who know they are in the church, but inwardly, they belong to idols and Satan. So, there is filthiness in the lives of many believers that needed to be cleaned before they can live right and have the Lord God dwelling and walking in them.
Serving God and Satan - Paul says "You cannot drink the cup of the Lord and the cup of demons too; you cannot have a part in both the Lord's table and the table of demons. Are we trying to arouse the Lord's jealousy? Are we stronger than he?" I cor 10:.21,22. Paul was trying to explain what their relationship with unbelievers has caused.
We have today Christians who are still worshipping idols, carrying out sacrifices when there is trouble and others are still worshipping Satan as a witch or wizard, yet they are called Christians. The Corinthians became defiled, by their associations and their occasional sharing of meals at idol shrines and by attending festivals or ceremonies in pagan temples and of course, by maintaining their membership of local cultural Associations and supporting them.
Unfruitful Associations - A call to clean up your filthiness is saying that if you can make a complete break from all these unfruitful associations and cultural associations clubs, then your holiness is about to appear.
There is filthiness in the lives of men and women that should be cleaned. When a person is born again and yet continues to see his/her old lover secretly, you still collect gifts and presents from them. You are born again and yet still following Masquerades in your town, you are born again and yet anger, bitterness, and unforgiveness still have a place in your heart. These are issues of filth and defilement that should be cleaned up and this cleansing can only be done by the person concerned.
It will not be done by the Holy Ghost for your, you will have to deal with this matter deliberately and decisively. You have to repent and come out of every secret society you belong to, every evil group you have joined. You have to stop offering sacrifices to idols, and stop following masquerades. You have to decide you will not touch unclean things again, cut off from your Ex-lovers, etc.
You know where you visit and the things you do there. You know the reasons why you tell lies and why you continue to cheat on people, and so you will have to take a decision to stop all these things and develop a strong relationship with your God and Saviour Jesus Christ. You alone know what you do in secret that is not acceptable, so you will have to do the cleaning by yourself. Whenever you do that, your holiness and righteous living are about to appear!
The second issue of importance in the holiness equation Paul was teaching is defilement. This was an issue during the days of Christ as it is today. We are easily defiled by what we see and hear on a daily basis. The Pharisees taught that eating with unwashed hands defiles a person, but Jesus says NO!
Jesus called to the crowd and said "Listen," he said, "and try to understand. It's not what goes into your mouth that defiles you; you are defiled by the words that come out of your mouth." He went further to explain that:
"Anything you eat passes through the stomach and then goes into the sewer. But the words you speak come from the heart—that's what defiles you. For from the heart come evil thoughts, murder, adultery, all sexual immorality, theft, lying, and slander. These are what defile you. Eating with unwashed hands does not defile a man." - Matthew 15:10-20
And then he added, "It is what comes from inside that defiles you. For from within, out of a person's heart, come evil thoughts, sexual immorality, theft, murder, adultery, greed, wickedness, deceit, lustful desires, envy, slander, pride, and foolishness. All these vile things come from within; they are what defile you." (Mark 7:20-23)
Sins of the heart - If we observe these points which Christ listed, we will notice that some of them are physical, while others are spiritual. Evil thoughts, pride, foolishness, greed, deceit, lustful desires, and envy are all spiritual defilements, that the eyes cannot see, but which have already defiled the person and made him ugly before God.
You can be talking with a Sister or brother that is lusting after you without you knowing what is in their heart. People lust after women they do not even know their name in their hearts and the woman may never know. But when a women dress up to seduce men to lust after her, what is in her heart is wickedness.
Look at greed also, greed eats up people and makes them envy others, it makes them hate others who are successful and in due time, it causes them to steal, kill or even destroy. It started with greed in the heart that was not cleaned or fixed. These bad thoughts are evil, they are contrary to the laws and nature of God. Some of them are abominable in His sight.
Defilement of the body - The body can be defiled when you subject it to things that are not godly. A person who is prostituting with his or her body is defiling his body. The same thing happens when people smoke and put evil marks and other cuttings on their bodies that the Lord did not approve of, such a body is defiled.
When people put their body up for anything the body was not meant to be used for, such a body is being defiled. All the sexual perversion, and sleeping with animals are all defilement of the body, an abomination before God. All the people who use chemical injection, and fat injection to change their body chemistry, some men becoming women, others blowing up particular parts of their body to satisfy their lust. These are all defilements of the body.
The Holy Spirit will expose them to the lives of believers, but it is that man or woman that would have to cleanse himself of all the filthiness and pollution that hinder them from growing spiritually.
Solution - How to cleanse your filthiness
Man has always had wicked thoughts in his heart, right from the day of his fall at the Garden of Eden, after eating the apple. God saw the wickedness in the heart of man in the days of Noah, and it regretted Him that He created man. The extent of man's wickedness is great, God decided to wipe man off the earth in anger. Genesis 6:5
Guide your heart diligently
The heart is the centre of every thought, good and evil and that is why the bible says in Proverbs 4 that man should guide his heart diligently. It says:
"Guard your heart above all else, for it determines the course of your life. Avoid all perverse talk;
stay away from corrupt speech. Look straight ahead, and fix your eyes on what lies before you.
Mark out a straight path for your feet; stay on the safe path. Don't get sidetracked; keep your feet from following evil. (Proverbs 4:23-27)
Focus on the good

- Listen, my son, and be wise, and set your heart on the right path (Proverbs 23:19). A good man brings good things out of the good stored up in his heart, and an evil man brings evil things out of the evil stored up in his heart. For the mouth speaks what the heart is full of. (Luke 6:45)
Ask for a new heart - David asked the Lord for a new heart and you can ask and receive a new heart. He says in the book of Psalm, create in me a clean heart, O God, And renew a steadfast spirit within me. (Psalm 51:10). The Lord promised in Ezekiel that a new heart is possible. He says " And I will give you a new heart, and I will put a new spirit in you. I will take out your stony, stubborn heart and give you a tender, responsive heart". (Ezekiel 36:26)
Fear of God is key

- not only a healthy respect for God and His Word but a genuine fear of the consequences of sin. If we know that God is no respecter of persons and that every word and action will be accounted for, we will walk uprightly. Also, the fear of the Lord is a strong point for born-again Christians who are awaiting the second coming of Christ. Our love for God, His Word and eternity in joy and happiness that is our expectation in heaven encouraged holy living. It would help our relationship with God. Our love for godliness and desire to please God should motivate us to be holy.
Perfecting Holiness with fear
Perfecting holiness with fear and trembling is similar to 'Sanctification' - The process through which Christians become increasingly holy and Christ-like is a lifelong process of transformation. Perfecting holiness is not a one-day job. It is a spiritual journey, a spiritual maturity process that makes us able to discern good from evil each time we are faced with temptation or choices to make. It is a process that results in better and godly decisions that bring glory to the name of the Lord.
The filthiness and defilement are our duty to cleanse, not the Holy Ghost, so let's humbly start the cleanup, as the Holy Ghost reminds us of our sin and wrong actions, let us repent and turn away. Ask for God's mercy and grace and it shall be well with you.