MASTER BAKERS' BAKERY TIPS ON ........Bread quality, pricing, customers and Marketing Secrets!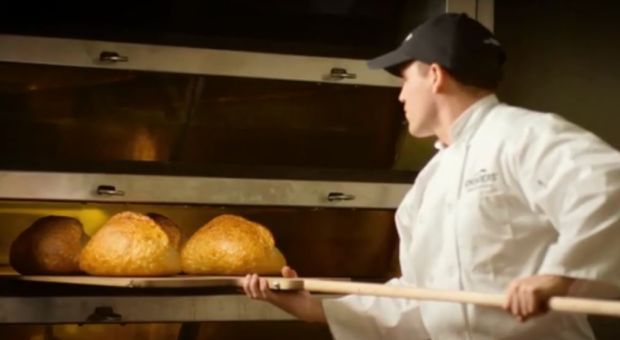 ENTERPRISE!
Introduction
Enterprise is happy to bring a follow up to the first write-up we published on Bakery business. We hope to provoke interested christian business people to go into profitable business ventures without fear, so we have Bakers' guide to starting up a Bakery.
Have you thought of owning a successful bakery for a long time, here's what to do. This coaching series contributed by two master bakers is a classic. It will compliment other bakery resource materials on this site to help you establish and manage your bakery.
Plan your bakery

There's a lot involved in starting a bakery. With Michelle and Barbara's help, let's get the planning process started.

1. Select the kind of bakery you'd like to open

One of the first decisions you'll have to make is the kind of bakery you want to open. To do this, you'll want to access your talents, budget, and goals. There are four main choices when it comes to bakeries. Take a look at the list below and figure out which option is right for you.

Online bakery. You don't need a storefront to open a bakery. You can start out online. With a killer website, pictures of your work, and a way to place an order, you can run a bakery from your home.

Counter service bakery. With a small commercial space, customers can walk in and pick up baked goods from an employee-managed counter.

Specialty service. If you plan to specialize in a certain kind of baked good, a specialty service is your best option. Whether you run the business from your home, or rent a space, it's up to you.

Sit down bakery. More owners are trying to capitalize on the sit down and dine option. It's a growing trend in the bakery industry right now. These bakeries have an area to order baked goods and enjoy them in a small eatery.

2. Write a business plan
Once you know what kind of bakery you want to open, you need to create a business plan. By creating a business plan, you'll force yourself to look at the business from every angle. This plan defines your business, sets goals, creates a plan to generate revenue, lists expenses, describes your customer base, and examines your competition.

Access your startup funds. As part of your business plan, you'll dive into finances. One of the numbers you'll need to generate is startup cost.You'll need to compile a list of equipment that you'll need to make baked goods. From appliances like ovens and refrigerators, to smaller items like utensils and pans, make sure you create a full list of tools. The equipment will be a one-time hit, but you'll also need money to live on while the business gets established. You won't make profits overnight, so you need to sit down and figure out when you'll break even and how much money you'll need to survive until that time.

3. Shop for space
If you're running a bakery from your home, you've already got your space figured out. If you plan to invite customers into your bakery, you'll need commercial space. Some bakers decide to rent out commercial kitchen space. It's a good option if you don't want customers to walk through your shop, and just need a bigger, more equipped kitchen.

Whatever your needs, be picky. Shop around, compare prices, talk with neighboring businesses, and research the area to make sure you find the right space. Do not forget to consider the legal necessaries—which will vary state to state—such as obtaining a license to bake out of your own kitchen.

4. Price your baked goods
Most bakers base price points on the cost of supplies and the time it takes to make the goods, but Green says this formula is flawed. "Your prices should include things like clean up time, packaging, and time spent promoting your business on social media," she says. "The biggest hidden cost in a bakery is time. It's very easy to forget the time you spent making flowers because you were watching TV while you did it. There is nothing worse than realizing afterwards that you earned 50 cents an hour on a fabulous creation."

5. Have a defined friends and family policy

Before you open your bakery, be aware that friends and family will probably ask for a discount. When you're selling cakes and cookies as a side gig, it's fine to give the neighbor or the PTA president a discount, but when you start your business, it's different. "All those wonderful people who previously bought cakes off of you for the cost of ingredients are going to need to be re-educated about what you're doing now," Green says. "Those who really love and support you will also understand your need to feed your family and pay your rent." If you want to offer a 10 percent discount to friends and family, that's fine, but whatever your policy is, make sure it's consistent.


6. Find support

Speaking of friends and family, a support system is crucial in the baking business, Batiste says. Opening a bakery is time consuming. Time spent baking is only half the commitment. You'll need to market your business, take orders, help customers, and do an array of administrative tasks that will all require your time.

If you don't have someone cheering you on, it can be hard. Whether it's you spouse, a colleague, or business mentor, you need someone in your corner, Batiste says.

Open your bakery

What's the one ingredient every successful bakery needs? Customers. This next segment will help you find and retain customers.

1. Be original
These two words might seem like generic advice, but to survive in the bakery world, you can't be a carbon copy of your competitors. "Be the best, the first, or the only one baking the kind of treats you make," Green says. "If you can be all three of those things, that's even better."

Know what kind of competition you have in your area and work to set yourself apart. Green's bakery, for example, is the only bakery that sells nut-free cupcakes.

One of Batiste's original twists is a food truck. You know the food trucks that sell sandwiches and pizza to folks during the lunch hour? Well, Batiste has her own dessert trucks that travel the streets of Los Angeles selling all kinds of tasty treats. The trucks even have their own Twitter handle, so customers can locate them at any time.

2. Be prepared to market your product

You can spend all day and night in the kitchen creating the next best cake, but if no one knows about it, it doesn't matter how great it is. That's why you have to set aside time and money to market your business. "Being a fabulous baker doesn't guarantee success," Green says. "You also have to be a fabulous marketer too." Too many bakers get wrapped up in technique, but "perfect ganached edges mean nothing if you have no actual orders on which to have perfect ganached edges." Here are a few free marketing tools to utilize for your bakery:

Write a blog. To promote her business, Green devotes some of her time to blogging. Recently, she wrote a post about delivering cakes long distance.

Use social media. Social media is a great way to promote your business. If you're short on time, pick one social media site and post consistently.

Join groups. As with any business, networking can bring in more customers. Join local business groups and forge relationships that are beneficial to your bakery.

3. Focus on your customers

Your customers are your key to success. Happy customers become repeat customers, so work to make each customer experience memorable, Batiste says.

Ask your customers for feedback, talk with them at the counter, and ask for product suggestion once in a while. Green agrees. "Make the customer experience count," she says. "That's the best way to get repeat customers and money in the register."

Grow your bakery

Once the bakery is up and running, you can start thinking about growth. We've got a few tips to make sure your bakery continues to thrive.

1. Diversify

Most bakeries are busy during the warm months. Shoppers that are out and about are likely to wander into your shop on sunny summer days. Plus, summer is full of parties like graduations and weddings. The end of the year will be busy too, Batiste says, as the holidays are always a hectic time for bakers.

To even out your revenue stream, you might consider diversifying your business. Batiste offers catering, for example. Her corporate clients keep a steady stream of orders coming through despite the time of year. Access your cash flow and see if there is a way to diversify your business. Of course, adding products could increase your expenses and change your workflow, so make sure you weigh all of your options if you plan to branch out.


2. Hire help

When the orders pile up and you need more hands in the kitchen, you'll have to make your first hire. Batiste says she had a hard time hiring help because she didn't want the quality of her products to suffer.

She did bring several employees on board, but she did so cautiously. "Don't hire anyone immediately and put new hires on a probation period. You want to make sure they are trustworthy and have the capability to learn," she says. "Really delegate the way you want your business [to run] and how you want your food cooked and baked. Set the bar really high."


3. Don't forget about marketing

Your initial marketing strategies will hopefully result in a steady stream of repeat customers, but that doesn't mean you should let up on your marketing efforts. Try new marketing tactics. Buy ads on social media, participate in charity events, and hand out business cards as often as possible. You should always be looking for new ways to get your name out there, Green says.


4. Plan for retirement

When you're first starting out, you're thinking about breaking even. Putting away money for retirement is usually pretty far down the list of things to accomplish, but you shouldn't let it linger. Once the business is functioning, you should sit down with a financial advisor and talk about saving for retirement. As a business owner, it's your responsibility to make long-term financial plans.
Beloved, Jesus is coming back soon. "Where will you spend eternity - In heaven or hell? This is the time to work-out your salvation. Now is the acceptable time!
Repent and give your heart to Jesus. He will give you a new life, victory and eternal life. Will you accept Him today?