Signs a Stranger has entered your marriage......How to handle with Love!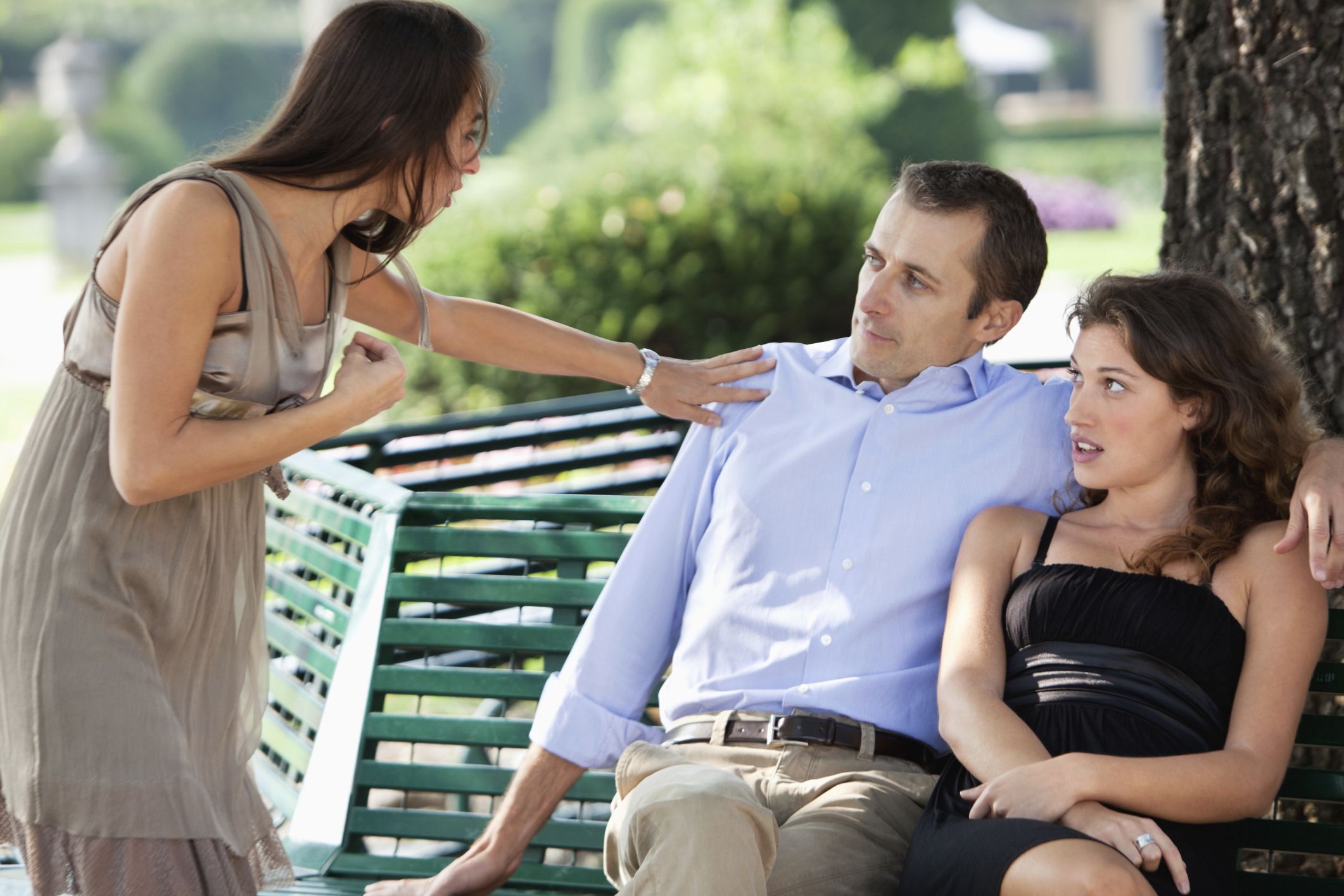 Family Reconciliation Series!
Christian marriage is a life-time relationship

It is a relationship between a man and a woman under Christ
It is the place where your love for God and faith in God is tested without notice
Lovers of God and Christ do well in marriage, as love from God
Every other marriage relationships outside a man and a woman is strange and not approved of God.
The marriage

ordained by God is between a man and a woman in a matrimony with God as the head of the union.
It develops

with time and experience and requires the two people happily working together
to establish relationship that will be approved by God and respected by men, a love relationship that friends and relative will not be able to break.
The couple will normally have to agree certain things and establish order in the house, as as guide for themselves. They should agree their priorities and agree on a plan. A relationship of TRUST is the best of all relationship options, where things are done in love, not counting faults.
The wife is both the wife, mother and friend of the husband. She is respected and honoured and the husband is the best friend of the wife, a brother, friend, lover and father to the wife.
Couples

that have the foresight to establish respect and order at home will soon experience genuine love and care from within themselves and such a relationship is clearly not an extension of the bride or groom's family. Such a couple has successfully created a new family for themselves, capable of acting independently of their respective parents.
This kind of priority setting usually
produce conducive environment for
house rules and order to be established and nurtured for the good of the family. The following are results of a coiple sitting together to plan and set guidelines for themselves in love:
1. It produces godly children in a loving and respectable family setup.
2. Strong Commitment by the couple themselves to see that their union remain strong and a home where the feelings and concerns of partners are respected.
3.
Then the husband will happily render to his wife the affection due her, and likewise also the wife to her husband.
4. The wife in the house will see her body as that of her husband and vice-versa. The bible says the wife does not have authority over her own body, but the husband does. And likewise the husband does not have authority over his own body, but the wife does. This word of God becomes part of marriage codes.
5. None of them would deprive one another except with consent for a time, that they may give yourselves to fasting and prayer; and come together again so that Satan does not tempt them because of lack of self-control.
Marriage

is a life long journey, but if a couple could organize their home, marriage become sweet and pleasure. It also becomes easy to detect when things are going wrong.
With

mutually established order in the house, It is easy to observe when the devil
has dipped his hands into a godly marriage. When a stranger begins to take away the affection and interest of one of the partners, it does not take a long time to observe the change in mood, speech and attention.
For people who

are not careful to discern trouble or danger signals in marriage, here are some of the symptoms of the presence of Satan in your marriage. This Satan is not a spirit, but a stranger. He may be your neighbour, known friend or someone from afar.
Signs of the presence of a Stranger in your marriage:
1. You're No Longer each Other's Priority
When ever your spouse is no longer the centre of your attention and commitment, she is no longer the woman you do all to please and keep happy. If as a woman, you lose that essential part of your marriage, you can lose the person that once meant the world to you. If you're not making your wife or husband a priority in your life anymore — Know that there is a problem that need to be fixed. Your hearts has drifted apart, probably because of unresolved argument or disagreement.
2. You Don't Like Spending Quality Time Together
After a long day's of work, when you get home, the only discussion you have with your spouse is greeting and how was your day, you enter your separate rooms to watch whatever program that pleases you. For the man, if he will eat that night, he goes to the kitchen to prepare or warm the food and eat, while the wife looks away.
3. You're Going to Your Friends Instead of Your Partner
When you have issue bothering you and you think of your friend or colleague in the office to discuss it with, instead of your spouse, be careful that that friend or colleague is not the reason why you are having loss of interest in your spouse.
The devil will use people around you to devour your marriage and waste it before you know it if you become careless. When you break one of marriage golden rules - Don't discuss your marital issues with a third party, even your parents, so whosoever becomes so dear to you that you begin to discuss your husband or wife with, may be the agent the devil is using or planning to use to destroy your marriage.
4. Distance Between You getting wider
You will know when the gap between both of you are getting wider and out of hand. You must also know the reason for the gap and loss of affection. It is the time to humble yourselves and come together to discuss. It is a time to cut every impostor off and concentrate on your family, seek counsel and and pray more for reconciliation.
The man must know why the family is drifting, if he is honest and truely a child of God. In your dreams and the voice of God that comes to you will reveal all the secrets to you, so you will know how to handle the matter and achieve a reconciliation.
5. You're Near each other, yet lonely
Loneliness is a terrible thing. Initially you will not think it an issue you cannot handle until it grows out of proportion. This is what happens when you are with your spouse in the house,and yet you have little or no meaningful interaction and fun together. You are physically together, but your heart are far away from each other - "You can be in the same room, one of you on the computer, the other person texting messages to friends, know that you are lonely, doing your own things — that's an indication there's disconnection"
6. You Aren't Having Sex Anymore
Sex bonds the couple together physically and spiritually.

The bible saying that whoever you sleep with, you have joined together with such a person in the spirit. This is why any sex outside the marriage bring a stranger into the marriage, and a curse to the family.
Sex in the marriage strengthens the intimacy between the couple and when that is no more happening, you are just living together, cohabiting and its no longer marriage.
Handle with Love
Sometimes, you may be dealing with emotional thief...Someone stealing the attention of your loved one. Emotional robbers are as dangerous as real robbers and if they are not detected and checked, real trouble will soon emerge.
It means there are issues between you and your spouse.
When your spouse come home and continues on phone with his/her colleagues, gesticulating and showing signs the conversation is welcome and pleasurable, while you are there at home, there may be an emotional disconnect issue to address.
It could also be that he/she is not happy with certain things and decided to keep to herself. Love is open, nothing should be swept under 'carpet'.
Beloved,
when you observe some of the conditions discussed above in your marriage, do not ignore it. All may not be well with the relationship, so you should talk things over with your partner, if necessary seek counsel from your Pastor and be prepared to pray and forgive, never holding offence.
Be diligent to identify what the problem is, do not assume anything. Seek genuine reconciliation. This is one duty every man must embrace to guide the woman, so that wicked men and boys do not steal the heart of your wife with lies, unnecessary closeness.
Beloved, Jesus is coming soon...Repent, for the kingdom of heaven is at hand.
Believe the word of God and His son Jesus Christ, receive Him JESUS into your heart as Lord and Saviour and the Spirit of God to do the impossible enters into your life.
Jesus will give you a new life, victory and eternal life.
Will you accept Him today?
Say this Prayer:
Lord Jesus I come to you as a sinner.
I am sorry for my sins, forgive me.
I believe you died for my sins, and was raised for my justification.
Come into my heart be my Lord and Saviour,
Give me the grace to serve You in truth and spirit.
Thank You for saving my soul - I am born again!
His grace be with you all.