Nigeria Govt, Labour in Closed-Door Meeting Over Minimum Wage...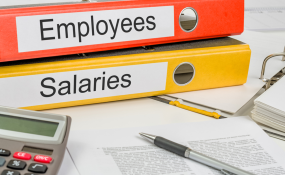 The federal government is currently in a closed-door meeting with the National Tripartite Minimum Wage Committee members over the demand by labour union for a minimum wage increase from N18,000 naira to N30,000 naira.
This is coming just hours after the Academic Staff Union of Universities (ASUU) declared an indefinite nationwide industrial action over what it described as poor funding.
Followed a meeting of leaders of the union on Sunday at the Federal University of Technology, Akure, the Ondo State capital, ASUU National President, Professor Abiodun Ogunyemi, had said that the union took the decision due to the poor funding of universities.
However, leaders of the organised labour had failed to attend the meeting convened by the Federal Government to continue negotiations on the national minimum wage for workers in the country. It insisted that its members would also commence on strike tomorrow just as the government continued the earlier on scheduled dialogue with the organised private sector at the office of the Secretary to the Government of the Federation, Mr Boss Mustapha, on Sunday in Abuja.
Following the appeal by Dr. Ngige for the members to attend today's meeting for the interest of the nation, members of the
Dr Ngige who revealed that the negotiation would be trailed by another meeting of National Tripartite Minimum Wage Committee are currently in meeting with the federal governments delegates at the SGF's office.
The meeting is expected to find a solution to the minimum wage impasse. Source: Vanguard
FRIENDS, The Kingdom of heaven is at hand, Jesus Christ is coming soon. Where will you spend eternity - In heaven or Hell? God knows you, where you live and what you are struggling with. He wants to help you, if you will come to Him today.
Repent of your sins, believe the word of God and accept His son Jesus as Saviour and Lord of your life.
He will give you a new life, victory and eternal life.

Will you accept Him today?
Say this Prayer:
Lord Jesus I come to you as a sinner.
I am sorry for my sins, forgive me.
I believe you died for my sins, and was raised for my justification.
Come into my heart be my Lord and Saviour,
Give me the grace to serve You in truth and spirit.
Thank You for saving my soul - I am born again!
His grace be with you all.