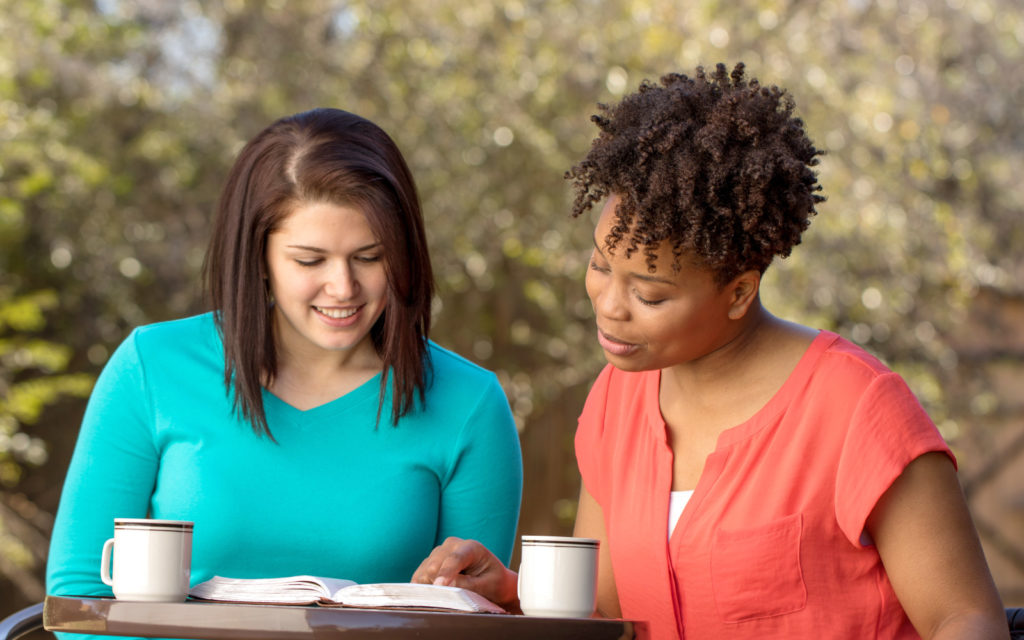 File
Challenges of Late marriage
1.
Her Confession/story
2. What the bible says about women in marriage
3. Practical steps to meeting the would-be husband
4. She is not alone, but in Christ there is hope.



Introduction
The problem of late marriage stares us in the face and the consequences is greater than we can imagine. In US, an astonishing 48 percent of first births take place outside the marriage, while
For high school dropouts, 83 percent of first births are also outside marriage.
Delayed marriage or failed marital arrangements has resulted in many single mothers all around the world. It have also affected the emotional balance of ladies and sister who love to get married, but have to wait for too long. Some of them feel abandoned by God and after a long wait, many marry just any man that comes their way, whether such a man is born again or not.
If you go close to some of them, you will wonder why they are still single, Why?
They are emotionally, intellectually bright, and some are also financially buoyant. Those that are not in paid employment are doing one business or another and are ready support their future husband to succeed.
The question is: If we have such 'marriage ready' sisters in our midst, why are they not getting married. Is it that some of them repented late or are men afraid of them?. The answer is that, t
hey are getting married, but the percentage is low, vis-a-vis the number of single ladies.
The men are worried about the economy, while some guys in the church are worried the ladies are humble for a purpose - to get married, after which they will want to wrestle power from them at home.
In this write-up, I bring a true story of a lady experiencing delay in marriage and her assessment of herself.
Her sad love life, has become a cross she is trying hard to carry, a
nd the remedy recommended for her would conveniently help other sisters who have faith in the God of marriage.
Below is her story:
I'm a single woman in my 30's and my problem is that I cannot find a man and I honestly have no idea why. I'm very attractive and all my friends say I'm a nice person. On social media, most men gasp at my curvy shape and take time to ask how I can look so fine, but no one ever approaches me in real life.
I'm aware that you can meet a man at any time, not just when you're out socially on Saturday nights, so I never step out of the house looking anything less than perfect.
I keep to my figure, dress nicely, well-groomed and, because I was aware I was being too choosy, I've tried hard to give men I don't even fancy a chance. But now men just don't seem to find me attractive at all.
I don't get chatted up though I make sure that I look friendly and approachable when i'm out. i'm at my wits' end and honestly don't know what else to do.
Before we discuss solution and what steps to take, lets look into the scriptures and see what the word of God said about marriage.
What men wants in a woman
Men are looking also for destiny helpers. Honest and God fearing ladies, that will be trusted for their faithfulness. A dishonest person, who can trust him or her.
Godly men, in particular are looking for women who love the Lord and who are ready to serve Him all their life. Women who will together with them bring up godly children and fulfill the plan of God for marriage. They are looking for destiny helpers, honest, loving and caring women.
They are looking for ladies that fear the Lord, who are also prayerful. They are not looking for a beauty queen, who does not know the Lord, or a gorgeous and rich woman, whose God is not Jesus Christ. They are not looking for tall and pretty

spoilt-ladies...NO! They are looking for virtuous women, whose strength and trust is in the Lord. They are looking for Word loaded ladies, whose destination is heaven. They appreciate women who

Humble and submissive woman - A woman who is opinionated and is able to make decisions on her own is attractive, but she must still be submissive unto the husband. She should be teachable and willing to cooperate with the husband when important decisions are to be taken.
She is real and straight forward - A woman that is open minded and not one that hides her information from the husband. A hard working woman, compassionate and caring is always better than the women that argue and quarrel on every little issue.
A home builder - A home builder is a wise woman of God who fears the Lord and love her family. She is ready to support her husband, patient with him and seek the good of family.
What to Do - Way out of marital delay!
1. Sisters

in similar dilemma should trust in God the more. Give your heart to Jesus, study and meditate on the scriptures promising marriage in the bible and pray with those scriptures without doubting anything.
It is your Father's good pleasure to see you married to a believer in Christ, so expel the spirit of fear and anxiety.
Anxiety is the spirit of error. The moment you become anxious, then you will soon become desperate and under a desperate condition, you are likely to make a wrong choice.
Pray with faith in your heart...and continue till your answer appear.
2. Develop your inner man spiritually and materially, acquire more skills that can bring something to the table at home. Look beyond your natural beauty and enhance your marketability.
3. Men love intelligent women, women of courage who can stand in the gap for them, who are bold to take critical decisions and get them right, when the man is not at home. So, beauty is good, but the quality of your inner man will matter also.
4. Men love women who are willing and ready to support them and help them fulfill their dreams. If you love a man who is doing business, he will expect you to also be ready to support him in that business and eventually join him, if you are not working elsewhere.
5. Men love humble women, who will respect them and not those that will compete and even seek to control them at home. Respect and control are two major issue men worry about with women, big and small.
6. Intelligent and God fearing men want a godly wife, grounded in the word of God. They do not like cosmetic women, whose word and action do not agree. If you want to marry a godly man, then you must serve God the more, become active in your local church and join a vibrant group like Evangelism etc.
In addition, you should read books on marriage and add christian virtues to your beauty. Be ready to submit in love to your husband and be a genuine lover of God.
Continue in this direction until it becomes your lifestyle and before you know it, your husband would 'show-up' among the men who have taken notice of your dedication to something they like.
You have a part to play in faith
.
Marital Advice....


1. Be imitators of God, as beloved children.
2. And walk in love, as Christ loved us and gave himself up for us, a fragrant offering and sacrifice to God.
3. Let sexual immorality and all impurity or covetousness not be named among you, as is proper among saints.
4. Let there be no filthiness nor foolish talk nor crude joking, which are out of place, but instead let there be thanksgiving. For you may be sure of this, that everyone who is sexually immoral or impure, or who is covetous (that is, an idolater), has no inheritance in the kingdom of Christ and God.
5. Love is patient and kind; love does not envy or boast; it is not arrogant or rude. It does not insist on its own way; it is not irritable or resentful; it does not rejoice at wrongdoing, but rejoices with the truth. Love bears all things, believes all things, hopes all things, endures all things.
6. See to it that you operate in divine love and wisdom always, and if you lack wisdom, ask God, who gives generously to all without reproach, and it will be given him. Husband and wife should see to it that they agree always..."Can two walk together, unless they have agreed to meet? - Amos 3:3
God created and instituted marriage and defined the roles of each partner in the marriage engagement. Whenever the couple obey the word and its instruction and role assignment, there will always be peace at home.
The bible says in Proverbs 18 that "He who finds a wife finds what is good and receives favor from the LORD." and King Solomon says "I am my beloved's and my beloved is mine." He continued to say in Songs of Solomon that "I found the one my heart loves."
The scriptures say "Two are better than one, because they have a good return for their labor: If either of them falls down, one can help the other up. But pity anyone who falls and has no one to help them up. Also, if two lie down together, they will keep warm. But how can one keep warm alone? Though one may be overpowered, two can defend themselves. A cord of three strands is not quickly broken." - Ecclesiastes 4:9-12, but a good wife, who can find?
"A wife of noble character who can find? She is worth far more than rubies. Her husband has full confidence in her and lacks nothing of value. She brings him good, not harm, all the days of her life." Proverbs 31:10-12.
"Wives, submit yourselves to your own husbands as you do to the Lord. For the husband is the head of the wife as Christ is the head of the church, his body, of which he is the Savior. Now as the church submits to Christ, so also wives should submit to their husbands in everything. Husbands, love your wives, just as Christ loved the church and gave himself up for her to make her holy, cleansing her by the washing with water through the word, and to present her to himself as a radiant church, without stain or wrinkle or any other blemish, but holy and blameless.
In this same way, husbands ought to love their wives as their own bodies. He who loves his wife loves himself. After all, no one ever hated their own body, but they feed and care for their body, just as Christ does the church - for we are members of his body. "For this reason a man will leave his father and mother and be united to his wife, and the two will become one flesh." This is a profound mystery—but I am talking about Christ and the church. However, each one of you also must love his wife as he loves himself, and the wife must respect her husband." - Ephesians 5:22-33