FOREIGN INVESTMENT BANKS(HSBC,UBS)........Close Operations in Nigeria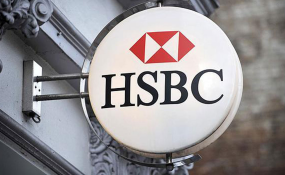 The Central Bank of Nigeria on Friday said two foreign banks, HSBC and UBS, have closed their offices in Nigeria.
The CBN also revealed that foreign investment had fallen sharply from a year ago as FDI slumped to N379.84 billion ($1.2 billion) in the first half of the year from N532.63 billion ($1.7 billion) a year earlier.
The apex bank also said that the outlook for the Nigerian economy in the second half was "optimistic" given increase in global oil prices and production.
It added however that rising foreign debt and uncertainty surrounding the 2019 presidential election was a drawback.
Reuters reports that investor confidence in Africa's biggest economy has been shaken since the CBN got entangled in an alleged illegal repatriation of funds battle with telecom giant, MTN Nigeria.
The CBN had in August ordered MTN to bring back $8.1 billion to the country, part of profits which the South African telecoms firm sent abroad. The Nigerian government also slammed the company an additional tax levy. Both parties are now seeking mutually beneficial resolution.
The apex bank, however, did not give reasons for the shut down of operations of the two foreign banks in its report.
HSBC has however been at loggerheads with the Nigerian government lately.
In July, a research note by the the bank said a second term for President Muhammadu Buhari "raises the risk of limited economic progress and further fiscal deterioration, prolonging the stagnation of his first term, particularly if there is no move towards completing reform of the exchange rate system or fiscal adjustments that diversify government revenues away from oil."
The government in its reaction had contested and dismissed the bank's claims.
Meanwhile, the central bank also said three lenders failed to meet its minimum liquidity ratio of 30 per cent. It however did not name the lenders, adding that non-performing loans (NPLs) have dropped to 12.4 per cent as at June 2018 from 15 per cent a year ago.
The figure is still a long way above its 5 percent threshold, it said.
"To further consolidate on the improvement, the Central Bank of Nigeria directed banks to intensify efforts at debt recovery, realisation of collateral for lost facilities and strengthening their risk management processes," the report said.
Two months ago, the apex bank withdrew the license of Skye Bank for failing to recapitalise. It transferred Skye's assets to a "bridge bank", Polaris.
Polaris has since begun operation. Source: AllAfrica
FRIENDS, The Kingdom of heaven is at hand, Jesus Christ is coming soon. Where will you spend eternity - In heaven or Hell? God knows you, where you live and what you are struggling with. He wants to help you, if you will come to Him today.
Repent of your sins, believe the word of God and accept His son Jesus as Saviour and Lord of your life.
He will give you a new life, victory and eternal life.

Will you accept Him today?
Say this Prayer:
Lord Jesus I come to you as a sinner.
I am sorry for my sins, forgive me.
I believe you died for my sins, and was raised for my justification.
Come into my heart be my Lord and Saviour,
Give me the grace to serve You in truth and spirit.
Thank You for saving my soul - I am born again!
His grace be with you all.