I took the lives of 70 people including close relatives - Witchcraft Confession!!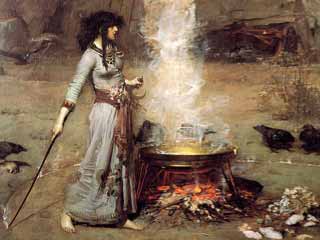 File
A 98-year-old Zimbabwean woman has confessed to committing shocking atrocities she claims she committed as part of her role as a witch. The woman identified simply as Betserai made the confession at the House of Grace International Ministries founded by Zimbabwean Prophet, Sham Hungwe, Daily Post.
According to the repented witch, she has eaten 70 human beings including her own daughters and other close relatives and also took her son's virginity.
Daily Post reports that the woman who hails from Murewa, accompanied by her relatives, showed up at the church saying that she had come to seek deliverance.
Hungwe who has made headlines in the past over his claims of being able to kill witches prayed for Betserai and declared her delivered.
Betserai who showed up during the church's midweek service, confessions before the members of the congregation, saying, "I have eaten more than 70 people including my own daughters and other close relatives.
"I have been practising witchcraft for a long time. I also killed my own daughters and I am responsible for my children's misfortunes.
"I took my son's virginity. I had sex with my own son some time ago. I had no option since it was part of the rituals."
Betserai has reportedly been delivered from witchcraft and has hopefully turned a new leaf. Source:Pulse.ng.
FIRE

: Believers must know how to defend themselves from witchcraft agents.|
Friends,
the time is short. "Where will you spent eternity - in heaven or hell". This is the time to work out your salvation...Now is the acceptable time.
Repent of your sins, believe the word of God and accept His Son Jesus Christand the Holy Spirit will be sent to you, to guide and teach you all truth. He will also show you things to come. Will you accept Him today?
Say this Prayer:
Lord Jesus I come to you as a sinner.
I am sorry for my sins, forgive me.
I believe you died for my sins, and was raised for my justification.
Come into my heart be my Lord and Saviour,
Give me the grace to serve You in truth and spirit.
Thank You for saving my soul - I am born again!
His grace be with you all.