INDIA LEGALIZES ADULTERY...............AFTER GAY MARRIAGE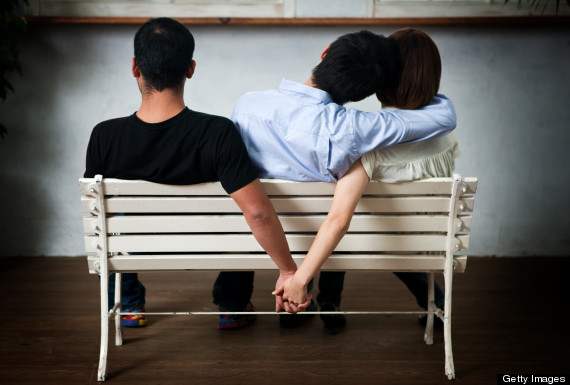 India has decriminalized adultery.
The country scrapped a colonial-era law that meant a man who had sex with a married woman without getting her husband's permission could face up to five years in jail.
That law was based on the idea that women lose their individuality once they are married.
Thursday's landmark judgment comes three weeks after the Indian Supreme Court legalized same-sex relations.
Adultery is no longer a crime, India's Supreme Court ruled Thursday, declaring a colonial-era law that punished the offence with jail time unconstitutional and discriminatory against women.
The more than century-old law prescribed that any man who slept with a married woman without her husband's permission had committed adultery, a crime carrying a five-year prison term in the conservative country.
A petitioner had challenged the court to strike down the law, describing it as arbitrary and discriminatory against women.
"Thinking of adultery from a point of view of criminality is a retrograde step," unanimously declared the five-judge bench of the Supreme Court.
Women could not file a complaint under the archaic law nor be held liable for adultery themselves, making it solely the realm of men.
The court said it deprived women of dignity and individual choice and "gives license to the husband to use women as a chattel".
"It disregards the sexual autonomy which every woman possesses and denies agency to a woman in a matrimonial tie," said Supreme Court Justice D. Y. Chandrachud.
"She is subjugated to the will of her spouse."
It was the second time this month the court overturned Victorian-era laws governing the sexual choices of India's 1.25 billion citizens.
Earlier this month, the court struck a ban on gay sex introduced by British rulers in 1861.
The bench argued that Section 377 had become "a weapon for harassment" of homosexuals and "history owes an apology to the members of this community and their families".
On adultery, government lawyers argued it should remain a crime as it threatens the institution of marriage, and caused harm to children and families.
But in its ruling, the court said extramarital affairs — while still a valid ground for divorce — were a private matter between adults.
In 1954, the court upheld adultery as a crime arguing "it is commonly accepted that it is the man who is the seducer, and not the woman".
But in their ruling on Thursday, the judges said this narrative no longer applied, noting also that Britain did away with its own laws penalising adultery long ago.
"Man being the seducer and women being the victim no longer exits. Equality is the governing principle of a system. Husband is not the master of the wife," the verdict added.
Friends,

every thing on earth is temporal, even the life we live. One day, your assignment on earth will come to an end. "Where will you spend your eternity - In heaven or hell"? This is the time to work-out your salvation. Now is the acceptable time!
Repent of your sins, believe the word of God and accept His Son, Jesus Christ as saviour and Lord of your life. He will give you a new life, victory and eternal life. Will you accept Him today?
Say this Prayer:
Lord Jesus I come to you as a sinner.
I am sorry for my sins, forgive me.
I believe you died for my sins, and was raised for my justification.
Come into my heart be my Lord and Saviour,
Give me the grace to serve You in truth and spirit.
Thank You for saving my soul - I am born again!
His grace be with you all.