NEW LOOK OF YOGA.......Beer, Goat Added to Yoga Training - What will be Next?
Yoga exercises has been accepted in the US and other Western countries for many years as healthy for body and wellness. However, with time, different things are being added to this exercise done in and outside the Gym.
Recently, two strange things has been added to Yoga namely DRINKS AND GOAT.
Below are pics of some of the new techniques in Yoga training and exercises!
Beer Motivated walk-out = Invitation to Lust
Goat on a person's back?
What is a Goat doing here?
Is this not an extreme...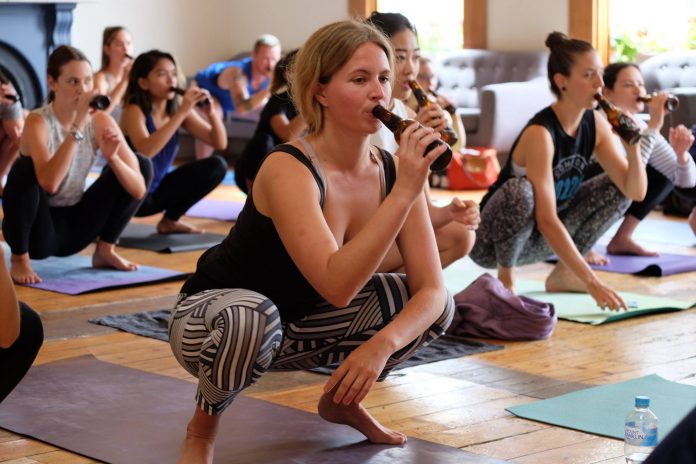 File
Beloved, there are many spirits speaking to people today, asking them to do the wrong things - Suicide, divorce, kill and destroy. But the Spirit of God guides you to the right choices and tells you things to come. That Spirit of God comes into your life when you give your heart to Jesus. He will give you a new life, victory and eternal life. Will you accept Him today?
Say this Prayer:
Lord Jesus I come to you as a sinner.
I am sorry for my sins, forgive me.
I believe you died for my sins, and was raised for my justification.
Come into my heart be my Lord and Saviour,
Give me the grace to serve You in truth and spirit.
Thank You for saving my soul - I am born again!
His grace be with you all.