LADIES......Ready for Marriage? - Separate from Lovers, filthy jokes, then Pray!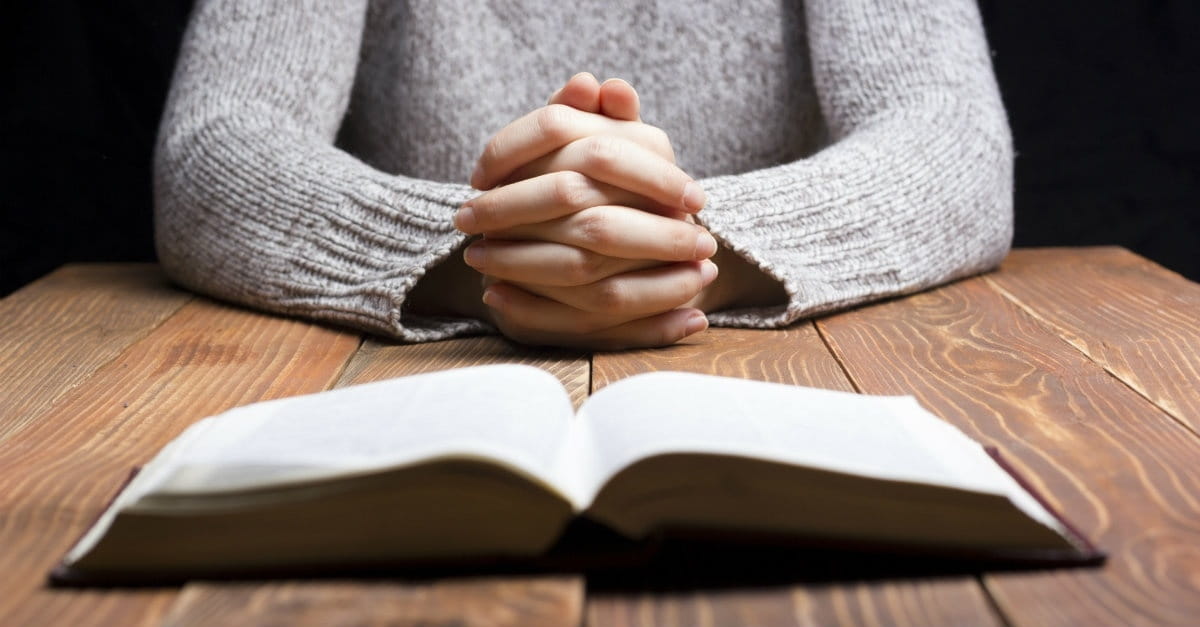 File
Marriage is one of the best experiences of life if one is fortunate to marry his God ordained partner. You have to learn how to keep yourself from men, filthy jokes, clean and pure in the heart. No clubbing, smoking and drinking, night partying etc - You should have a witness in your spirit that you are ready for marriage.
Learning what the Bible says about marriage

Separating yourself from men and all former lovers

Learn what is expected of a woman in marriage

How to love your husband and submit to him

How to love your inlaws and live happily with neighbours

How to raise God fearing children - Assuming you are God fearing yourself.
Your life is blessed if you get your marriage right and your joy, even your mouth cannot explain. Nothing compares to a happy marriage, that leads to a happy home, happy children and happy family. Yet marriage places responsibilities on the man and woman getting into marriage - We are looking at the responsibilities of women.
Many young girls and even ladies getting into marriage are surprised by the realities of marriage, especially Christian marriage. When they want to see their old friends, old school mates and other acquaintances at will, just as they were seeing before...and the husband say NO. They are usually shocked to discover there are restrictions in marriage.
Some of them think marriage is a continuation of life, the way they are used to, but NO, it's not. A young lady after marriage told the husband that her campus fellowship leader and the group is inviting her to their event and she wants to go and the husband said NO.
Some members of the fellowship came to town and want to visit her at home and the husband says NO. Then she began to cry and weep for her wonderful fellowship leaders and friends she was going to miss, she began to ask the question and say "Is this the marriage? Yes!
So before you begin to ask: - Is this the Marriage?, please take note of the following:

Marriage will separate you from your parents and family unto a man also separated from his parents for both of you to study and understand yourselves within nine months before the children begin to manifest. So, there is no place for your old friends within the first nine (9) months after marriage.

Allow your old friends to be, so that you can be also. You are not in prison and so you can create every enjoyment you desire with your husband.

Beloved, marriage is a union and not a partnership. God has ordained the man as the head and the woman, his helper of destiny. The man is mandated to love the wife as Christ loved the church, while the woman should submit herself to her husband.

Women are advised to be mentally and physically prepared for marriage before they join the institution. If you are not ready and matured, please keep off!

Sisters, wake up and know that: -
1. If you want to marry a good husband, you must yourself be a good girl.

2. If you want to marry a wealthy man, you must know how to make money. Start a business or trade, learn some money making skills, marketing skills and become like the "rich Idiot"

3. Do you not know that if you want to marry a politician or a CEO, you must know how to relate with people of all classes, how to honour everyone including younger people. Why? CEOs and successful politicians receive a lot of important people including young people.

4. Good marriages are built on love, understanding and hard work. The day you decide to open your nakedness to another man, that day 85% of the marriage is dead. Because the day your husband discovers you are cheating on him, he looses value for you and anything you bring to him. Sincerely speaking, once you destroy the trust, you destroy the love also and the marriage becomes "naked".

5. Commitment reinforces the love and seals the unity existing between the couple.

6. Without commitment, every other thing about the marriage will collapse with time.

7. Submission will remove rivalry and strengthen the bond.
8. Marriage is a lifelong school that requires faith, commitment and Patience and it is not an extension of your old family. It is a new home different from that of your parents.

9. You should not discuss your family matters to a third party.

Understand the meaning of the word:

submission, Commitment, Communication

in marriage.

Submission: Wives, submit yourselves unto your own husbands, as unto the Lord is a divine order necessary to have a godly marriage. Submission may appear as foolishness to the eyes of a canal mind. However, many women have through submission won their husbands unto the Lord.

Submission must be willingly done

- the woman willingly putting herself under the control of her husband. This can be a tall order for an unbeliever or a believer who have not submitted her heart to Jesus.

Before a woman can submit to her husband, she must have fist submitted her heart to Jesus Christ and learn to submit to God. Submission is both spiritual and physical. In the word you speak, attitude you put up and actions you take. A proud person woman will have problem submitting, while greedy women submit to husbands who are rich while the riches last.

Commitment: The idea of commitment is key to the success of any union. You are committed to the union for the rest of your life. This kind of commitment is an investment of your life into that of your spouse and vice versa. You must believe in your spouse and his vision.

You are committed to him/her when the going is well and otherwise. You are `also committed to finding solution to problems and challenges that may confront the marriage and in love invest your time and money for the success of the family.

Without commitmen

t, there will be no zeal and staying power to persevere in difficult times Love is made manifest in your commitment to your spouse and the family. When people are not committed, they easily look outside the marriage for fun, entertainment and other emotional attention and care. Any marriage without commitment is sure to collapse.

Communication: Communication is another essential of successful marriage. It is opening up your heart to your spouse without any doubt or fear. Honest and frank communication will help the couple understand themselves better, especially in the formative years of the marriage.

The communication must kept open and flowing as it lubricates the wheel of the union. There should be no restriction to matters as every aspect of love life, relationship, family and extended family issues are freely discussed.

It will be a tragedy for the man or woman to be lonely after marriage. That may be the first indication of problem in the union. Though women are better communicators than men and some men desire to be alone once in a while, but the let alone must not enter "voice mail".

Communications in the home is seriously challenged by unfaithfulness of the couples.

Patience: is a highly needed in marriage. It takes a while for the two of you to truly become one in the spirit. Marriage is built with patience and challenges are resolved as they appear.

Men to run away from: - When a lady is ready for marriage, she should not have time for fruitless relationship with boys and men who are not ready. Another set of men to run away from are:
1. Men who love to keep you as their mistress. These are married men and unserious young men. They are not interested in marriage, but will not let you marry.

2. Former boyfriends and school mate lovers. Close their chapter and move-on. They can easily ruin your marriage either before or after.

3. Run away from playboys and TV stars. They flaunt you around and behave as though you are precious to them, but they will never agree to anything marriage.

4. Have nothing to do with any man that tells you that his friend like you. He is corrupt minded and wants to lure you into group sex and destroy your life.

Know your Partner - Pay attention to your partner and find out what motivates him and what challenges him. Try to know his mood configurations. Some guys are jovial and crack jokes even on the bed, while some others are strictly business with fewer jokes. Others love sharing drink and discussing, while others do such only during weekends, when they are at home.

1. What is his disposition: Is he friendly and jovial: A jovial and friendly guy is socially active and such guys love friendship and value important friends? They do not like stress and many not be able to handle stress for a long time. A trouble maker lady, a cowgirl or someone erratic will hardly be a suitable woman for this kind of man. He cannot handle stress or humiliation.

2. Check your compatibility in the following areas: Compatibility is asking whether both of you are on the same page on many critical issues of marriage.
Do you both agree on important issues like:
· Religion or faith
· Profession
· Number of children you desire to have
· Christian values and ordinances like women wearing trouser, mini-skirt etc,
· Role of in-laws in your marriage.
· Management of your finances, joint account, acquisition of properties etc


Having received these counselings, I congratulations you for putting the knowledge to work in your life. Marriage is not easy. It requires hard work, discipline and commitment to succeed, otherwise you may not have the marriage you are dreaming of.
These words will liberate you and set you on the successful marital path you have desired for so long. Most of the time, the lack of the word of God inside of you as well as knowing what the Lord expects of you in marriage is the cause of many care free attitude of ladies. They are also blinded of what they are expected to know and do to have a successful marriage has also contributed to their waiting for too long at home, their eyes being blinded from the marriage opportunities God placed before them.
Our God is rich in mercy and His mercy will prevail over any judgment in your life in Jesus name.
It is God's intention that whosoever desires anything, including to get married, should get their heart's desire, what is left is your ability to understand the demands and be prepared to make the best of marriage.
According to Mark 11:24-Therefore I say unto you, What things soever ye desire, when ye pray, believe that ye receive them, and ye shall have them.
Prayer is a veritable instrument for change in life. A cry to the Lord for a partner is usually a solemn cry. It does not require too much prayer points. It require honest and sincere conviction from the heart that you are ready to get married. For instance, when you are ready for marriage, you should show signs that you are ready for marriage. Make some vows before the Lord and separate yourself from boys and men and keep yourself for months and then ask the Lord to help you out.
1. O' Lord direct my footsteps to my husband.
2. O' Lord, where ever my husband is, working, teaching, schooling, doing business - Direct his footsteps to me here. Let a business or something draw him to where I am...He is the one to find me.
3. Thank You Jesus for sending him to me.
Notice that this kind of prayer is said by daughters of God, who know their rights in Christ and just simply make the request to their Father when they need to get married and believe me, it is as simple as that. If you are still living in sin, this simple prayer may never work for you.
Please give your heart to Jesus today, don't wait another day.
Beloved, Jesus is coming back soon. "Where will you spend eternity - In heaven or hell? This is the time to work-out your salvation. Now is the acceptable time!
Repent and give your heart to Jesus. He will give you a new life, victory and eternal life. Will you accept Him today?