CELEBRITIES .....All look Better when well dressed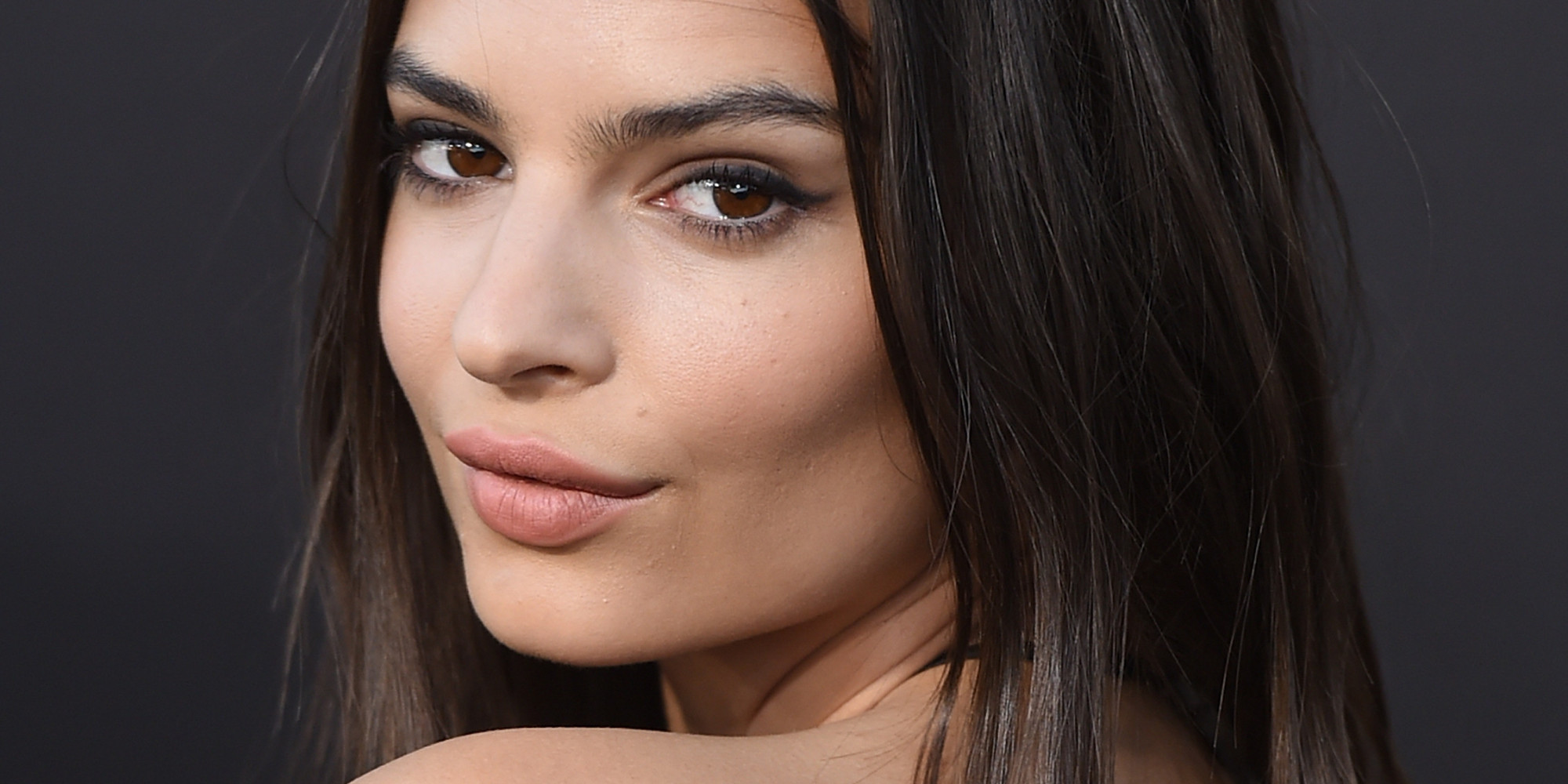 Emily O'Hara Ratajkowski. Born June 7, 1991 - is a British-born American model and actress. Born to American parents in London and raised primarily in California, she rose to prominence in 2013 after appearing in the music video for Robin Thicke's "Blurred Lines", which became the number one song of the year in several countries and attracted controversy over its purportedly sexist content.
Maria Sharapova
Born in Russia in 1987, Maria Sharapova moved to the U.S. at an early age and began training at the Nick Bollettieri Tennis Academy. After turning professional at age 14, she burst into the spotlight by winning the 2004 Wimbledon women's singles title. Sharapova became the 10th woman to earn a career Grand Slam with her French Open win in 2012, and she added a second French crown in 2014.
In 2016, she was suspended for two years by the International Tennis Federation following her positive test for a banned substance. After an appeal, her suspension was reduced to 15 months, allowing her to return to competition in April 2017.
Tennis player Maria Sharapova was born on April 19, 1987, in Nyagan, Siberia, Russia. After learning to play tennis as a young child, she moved with her father to Florida, earning a scholarship to train at the Nick Bollettieri Tennis Academy at age 9.
Long-limbed and powerful, Sharapova showed immense promise on the competitive circuit. She turned professional on her 14th birthday but continued to compete among her peers, finishing runner-up at the junior Wimbledon and French Open tournaments in 2002.
Maria Sharapova claimed her first WTA victory at the 2003 AIG Japan Open and also reached the fourth round at Wimbledon on her first attempt during the same year. Success came in 2004 when she won the singles title there, becoming Russia's first female Wimbledon champion. At the end of 2004, she added a WTA Championships title to her list of achievements. She became the first Russian woman to ascend to the sport's top ranking in 2005, and the following year she claimed her second Grand Slam title with a win at the U.S. Open.
Maria
Sharapova was slowed by shoulder problems for much of 2007 and 2008, although she managed to win her third Grand Slam with a dominant showing at the 2008 Australian Open. She finally underwent shoulder surgery that October, and the resulting layoff forced her out of the Top 100 until her return to singles action in May 2009.
Sharapova struggled to regain her consistency against the premier women's players, but she was back in the Top 20 by the end of 2009, and finished 2011 ranked No. 4 in the world. In June 2012, Sharapova capped her comeback by defeating Sara Errani in the French Open final. The victory made her just the 10th woman to complete a career Grand Slam (wins at all four major tournaments), and allowed her to regain the world's No. 1 ranking.
At the 2012 Summer Olympic Games—Sharapova's Olympic debut—she won a silver medal in women's singles, losing the gold to American tennis star Serena Williams. The Russian continued to play well in subsequent majors, finishing runner-up at the 2013 French Open. However, shoulder problems again took a toll, and not long after a disappointing second-round loss at Wimbledon, she withdrew from action for the remainder of the season.
Regaining momentum in 2014, Sharapova won her second French Open and fifth overall Grand Slam title by defeating Simona Halep. In 2015, she advanced to the Australian Open final and the semifinals of the U.S. Open, before finishing the year ranked No. 4.
Controversy
In March 2016, Sharapova announced that she had failed a drug test at the Australian Open in January. At a press conference, the tennis star said that she had tested positive for Mildronate, with an active ingredient of meldonium, which she had been taking for health issues since 2006. The drug was added to the World Anti-Doping Agency's (WADA) prohibited list on January 1, 2016.
"It's very important for you to understand that for 10 years this medicine was not on WADA's banned list and I had been legally taking the medicine for the past 10 years," Sharapova said at the press conference. "But on January 1 the rules had changed and meldonium became a prohibited substance, which I had not known."
"I have to take full responsibility for it," she added. "It's my body, and I'm responsible for what I put into it."
On June 8, 2016, an independent tribunal appointed by the International Tennis Federation (ITF) suspended Sharapova from playing for two years because of the failed drug test.
1. EMIL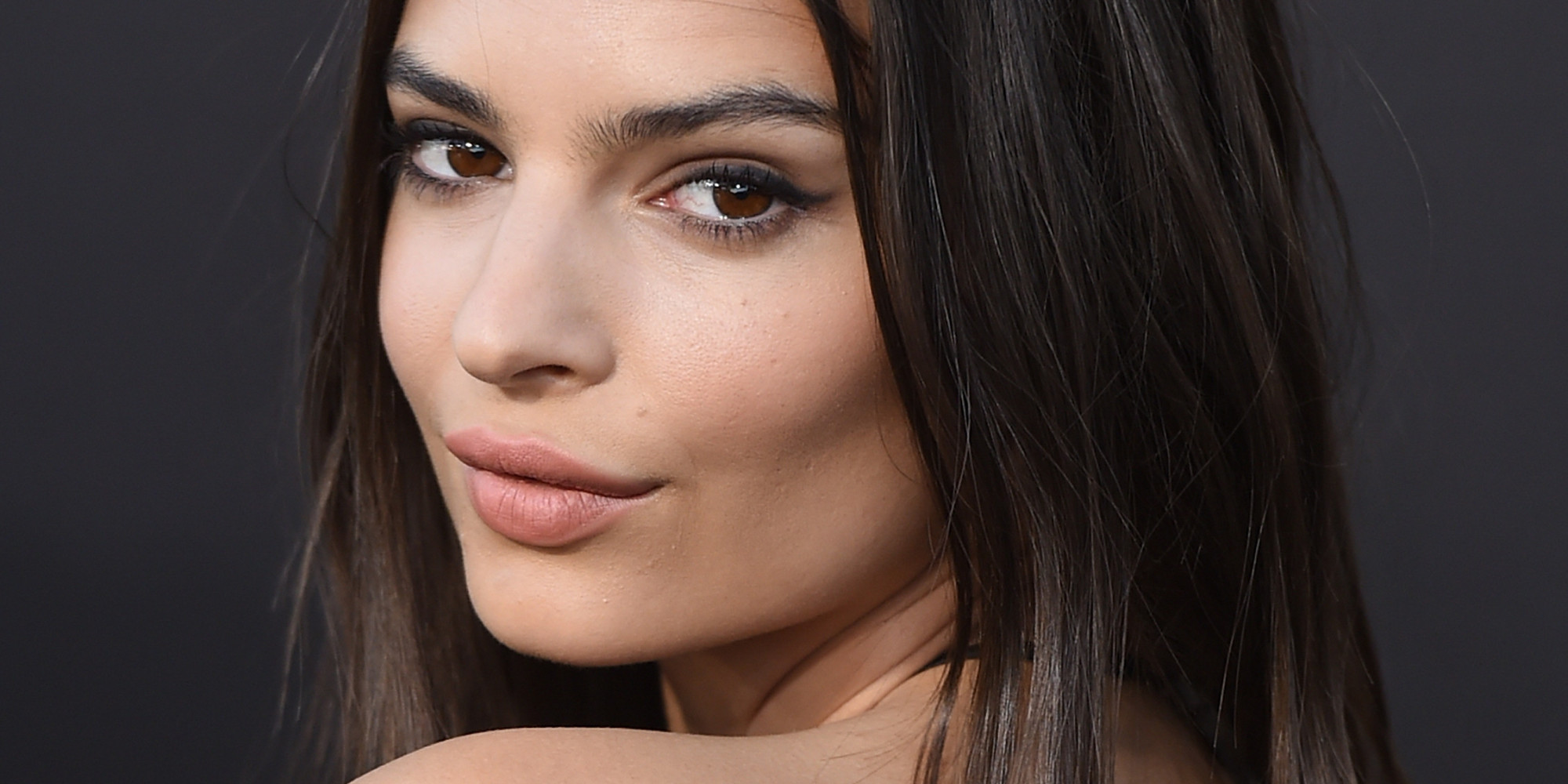 Ratajkowski appeared on the cover of the March 2012 issue of the erotic magazine treats!, which led to her being asked to appear in two music videos – "Blurred Lines" and Maroon 5's "Love Somebody".
She appeared in the 2014 and 2015 Sports Illustrated swimsuit issues. Ratajkowski made her professional runway modeling debut for Marc Jacobs at New York Fashion Week in 2015 and has since walked on the Paris Fashion Week runway for Miu Miu. She appeared in a Buick Super Bowl commercial during Super Bowl 50.
Emily
Ratajkowski began acting as a child in the San Diego area before she gained a recurring role on the Nickelodeon series iCarly and later roles in major films. Her feature film debut was as the mistress of Ben Affleck's character in the 2014 film Gone Girl.
Ratajkowski's other roles have included the films Entourage and We Are Your Friends (her first leading role) as well as the miniseries The Spoils Before Dying and the anthology series Easy.
Ratajkowski is an advocate for women's health issues as a spokesperson for Planned Parenthood and supports the right of women to express their sexuality. Her claim to being a feminist has been both supported and disputed.
3. Serena Williams
Serena Williams is one of the most renowned and established names in the world tennis circle. Immensely talented and skilled player, she throws away a power packed performance every time she is in the tennis court and leaves her opponents spell bounded. In her career spanning two and a half decades, she first gained the world no 1 ranking in 2002 and later regained the same on six occasions. In her career, she holds more than 32 major titles, of which 17 are in singles tournament, 13 in women's doubles tournament and 2 in mixed doubles tournament.
In 2002-03, she bagged all the four coveted Grand Slam tournaments, a feat which is rare and exceptional - it was tagged by the media as 'Serena Slam'. What gives her the edge over other players of her generation is her fastest power-packed serve, followed by forceful groundstrokes from both her forehand and backhand swings and aggressive high playing style. She is also known for her mental toughness and her ability to strike back from where failure seems imminent. Along with her sister, she has won 13 Grand Slam doubles titles. The pair remains unbeaten in Grand Slam finals.
4. Kenyan Singer Amani
Beautiful Kenyan Singer Amani
Cecilia Wairimu (born 28 November 1980),[1] better known by her stage name Amani,[2] is a Kenyan singer and songwriter. Her contributions to the Kenyan music industry have earned her several coveted accolades, including the Best Female category at the 2009 MTV Africa Music Awards, Pearl of Africa Music Awards, Kisima Awards and Chaguo La Teeniez Awards. She released her debut album in 2006
This models may not be as known as the Tennis Stars, but certainly she is beautiful and radiates a positive outlook that is worthy of emulation by other women for dignity and poise. The colour of Pink is known for love as she sends out a message of love to the world.
Gorgeous Nigerian Model -
Our last model is outstandingly outfit. A well dressed woman is a model for many women who are not sure what to wear to different occassion.
We feel that the world will be better if these popular women and upcoming ones dress well because of the youths and young people looking up to them.