WORLD'S TALLEST WOMAN.......Which of them?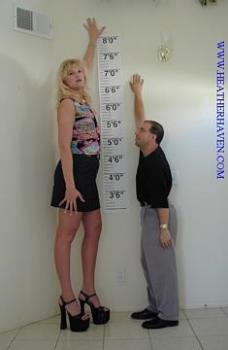 From 1976 until her death in August 2008, the tallest living woman in the world (as recognized by the
Guinness
Book of World Records) was
Sandy Allen
of Shelbyville, Indiana, who reached a height of
7 feet
7-1/4 inches
as a teenager before undergoing pituitary surgery to control her growth. (Some claim the title of World's Tallest Woman should now belong to
Yao Defen
of China, but her true height is a subject of dispute, with claims placing it anywhere from
7′-7″
to
7'8-½".
)
FIRE...