Marital Advice for Singles!
Marriage is a great opportunity to make progress in life for everyone, especially those who love children and want to have a family of their own. The reality of life is that there are ladies who want to have a family, but who do not know what to do to get a godly man they desire and cry to God for. Anyone in that category will find this piece interesting.
In marriage, Jesus Christ and love are the most important ingredients for a successful marriage. When you meet the person you love and that loves you, and both of you are in Christ, you are in for a lifetime of joy and peace.
Love is key to marital success because it takes love for a person to commit to a relationship. Everyone is looking for love because we are not perfect, and love existing between two people covers every fault, overlooks weaknesses, and allow the couple to learn and grow into maturity together in peace. Love does not despise or lord itself on the other person, love is full of charity.
Love is the most important ingredient for happy marriage after Jesus Christ and yet Love is elusive because it cannot be bought with money, neither can it be manufactured and supplied to people seeking it. Love cannot be controlled, whoever is in love becomes vulnerable. Love is very costly and scarce!
Many ladies choose the wrong partner because of deception. Some young people have cleverly learnt how to show fake love to themselves - love that cannot stand the test of time. Some people profess they are ready for marriage when they don't even know themselves, neither are they spiritually and mentally ready.
A woman may be physically ready but fall short in the spiritual and mental requirement for making a happy home. Appearance is not enough, t
here is a place for lasting Christian values and virtues in marriage. We can become infatuated with a man for a variety of reasons and believe he is the right guy for months or even years. But eventually, the incompatibilities become apparent, you fall out of love. In fact, it's often the qualities that attracted you to him, in the first place that will ultimately drive you out. Take a lady, for instance, the dressing that attracts men to them is the same dressing they force those men to go.
For believers in Christ, the first sign of your maturity for marriage should be your understanding of the word of God concerning marriage. It is unthinkable that a Christian sister is looking for a godly husband without know the meaning of Genesis 2:21-25. This is the story of how God ordained marriage and later blessed it.
Genesis 2:21-15 Explained:
1. And the Lord God caused a deep sleep to fall upon Adam and he slept: and he took one of his ribs, and closed up the flesh instead thereof. And the rib, which the Lord God had taken from man, made he a woman and brought her unto the man.
A woman was created for her husband - This is one of the reasons God asked the woman to humble herself before her husband and submit to him in all things. Sisters, do not marry a man you cannot submit to. Surface love will fail you later in the marriage when your husband begins to demand the respect due to a husband. If you cannot submit to a man, then both of you cannot truly be one in the spirit and walk together in the physical.
Your proposed husband must be ready for marriage, else after the marriage, his friends and parents will still be directing his behaviour. Do not marry a man who is not yet ready for marriage - The struggle could last more years than you think.
2. And Adam said, This is now bone of my bones, and flesh of my flesh: she shall be called Woman because she was taken out of Man. Therefore shall a man leave his father and his mother, and shall cleave unto his wife: and they shall be one flesh.
You will notice that Adam was eagerly waiting for Eve to make him complete. This is now bone of my bones and flesh of my flesh says it all. Eve completed the holy man called Adam. He was busy naming animals of all kind and saying in his heart - None of them is looking like me, I am alone here in the midst of animals...O'Lord help my loneliness.
So, when Eve was brought to him, he was comforted and glad. Sisters, receive the grace to consent to a man that is marriage-ready and eagerly waiting for your hands to make him complete. For you to enjoy that man and your marriage, you need to understand the meaning of "both of them being naked and they are not ashamed". Please pay attention!
3. And they were both naked, the man and his wife, and were not ashamed.
This third point means a lot to the health of your marriage both in the beginning and all through your lives as a married couple. It means they were very close to each other - Intimacy without shame. It also means that there was no secret things, acts and otherwise to be hidden from each other.
Sometimes, I observe some young couples hiding their phone from their spouse, which shows you are not ready to play according to rules. God ordained marriage and gave us the guidelines for success in marriage.
Make up your mind to love and admire only your husband, submitting unto him as the Lord ordained it. You will both be happy for it, as there will be peace of mind and both of you are able to plan your family and walk together to realize your dream.
Remember that, all that glitters is not gold.
....And you cannot cope with everyone.
There is someone you can live happily with, riches or no riches and ensure both of you are compatible.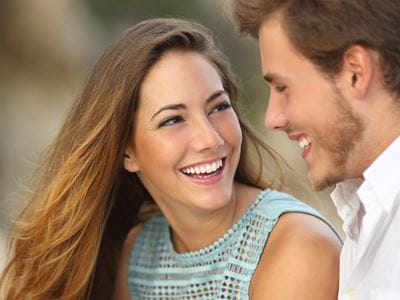 Keys things to know about Marriage
The Christian family and home is a covenant relationship between God, the man and the wife. The glory of God begins to manifest in a marriage when you fulfil your part of the covenant obligations. This is why the couple should quaint themselves with the marriage covenants and duties of each person. This is the duty of the couple and walking according to this covenant will bring joy and happiness to the family, in the short and long runs.
If you are a born again, Christian, you know that couples are expected to submit to one another out of reverence for Christ. The husband loves the wife passionately as Christ loves the Church, and the wife submits to her own husband, as to the Lord.
For the husband is the head of the wife even as Christ is the head of the church, his body, and is himself its Savior. Now as the church submits to Christ, so also wives should submit in everything to their husbands. Husbands, love your wives, as Christ loved the church and gave himself up for her.
Tests will come
As a married man or woman, the devil will test your faith, will power, fear of God; the marriage itself will be tested by disagreements, arguments and other trials and temptations by the devil, but you should remember the answer of Jesus to the Pharisees, who asked Him saying, "Is it lawful to divorce one's wife for any cause?"
He answered, "Have you not read that he who created them from the beginning made them male and female, and said, 'Therefore a man shall leave his father and his mother and hold fast to his wife, and the two shall become one flesh'? So they are no longer two but one flesh. What therefore God has joined together, let not man separate." They said to him, "Why then did Moses command one to give a certificate of divorce and to send her away?"
Love sacrificially
Remember that love is action and speech, love cannot be hidden. God expects us to love like Himself. The way He loved us is the standard of God, love your wife as Christ loved the church and gave His life for her. You may have prophetic grace, understands all mysteries, knowledge. You may have faith that can move any mountain, but if you cannot show love to your wife and other, you are nothing. If you give away all you have, and if you deliver up your body to be burned, but have not love, you gain nothing. Love is patient and kind; love does not envy or boast; it is not arrogant or rude. It does not insist on its own way; it is not irritable or resentful.
You are to love your spouse passionately and earnestly, since love covers a multitude of sins. Let all bitterness and wrath and anger and clamor and slander be put away from you, along with all malice. Be kind to one another, tenderhearted, forgiving one another, as God in Christ forgave you.There is no fear in love, but perfect love casts out fear. For fear has to do with punishment, and whoever fears has not been perfected in love. May the God of endurance and encouragement grant you to live in such harmony with one another, in accord with Christ Jesus.

Your body is no longer your own
In marriage, the husband does not have authority over his own body, but the wife does. Do not deprive one another, except perhaps by agreement for a limited time, that you may devote yourselves to prayer; but then come together again, so that Satan may not tempt you because of your lack of self-control.
The husband should give to his wife her conjugal rights, and likewise the wife to her husband. For the wife does not have authority over her own body, but the husband does. Let marriage be held in honour among all, and let the marriage bed be undefiled, for God will judge the sexually immoral and adulterous.
Christian Ladies should know that:
Love is transparent:
Love requires that you reveal your true self to another person without any fears as to whether he would accept and love you are you are. We all want to be loved and appreciated, but without revealing yourself to the other person, love will be hard to establish. This is why a famous author C.S Lewis said that "To love at all is to be vulnerable" Love anything and your heart will be wrung and possibly broken, if you want to make sure it is intact, you must give it to no one"?
Love is sacrificial - meaning that love requires a lot of sacrifices to succeed and where there is love without sacrifice, such love can be easily frustrated.
Love is never hidden. It could be a complex issue, but whenever you fall in love, you will know. However, you do not know whether the other person is in love with you. This is why when a lady finds love, overnight, she will close every other relationship and focus on the man that has shown her love and care that she cannot deny.


Love comes in different packages; some people in love do quickly want to move the relation to the next level, whether it is the man or the lady. This is why it appears sometimes that ladies push their lover too hard for marriage. The reason is that they are in love. So there is a frequency that comes with love. If the lady is ready and prepared, the marriage can be consummated within months.
Be sure of What you want in Marriage
1. Do a self-assessment of yourself and your relationship experiences and decide on areas of your lifestyle that need amendment, aspects of your behaviour that must be laid to rest, the ones that need improvement. Decide on the areas of life you should seek knowledge to improve yourself generally.
2. Marriage is a journey of commitments and so you should consider what you're bringing to the table that will support the marriage. For the avoidance of doubt, the lady should bring on the table, her unconditional love for God and her spouse, virtues of hard work and submissiveness, skills and other qualities, Godly attributes of faith in God and His Word, prayerfulness and fear of God.
Where you need additional skills and competencies, don't hesitate to acquire such additional skills. If you're a civil servant, get a vocational skill in trading or distribution business, hairdressing, tailoring, catering, rental and sowing etc. If you desire to further your education, please do so. Marriage is an unpredictable journey of life that anything can happen to change calculations.
3. Determine what you want in a man/Husband. You must spend some quality time detailing the qualities you need in a man that will marry you. This exercise is not easy, but if you can do it, you will rediscover yourself the more. It should be done in faith without doubting because you're not the one that will do it, but God.
Do not ask God for Husband or Wife without specifying exactly what you want in such a person. You want a musician, Pastor, Footballer, Pilot, School Proprietor, Evangelist etc. Let me give you a secret, if you are His own at the time of your request, begin to sing for joy, He will send you such a person. It means that you are prepared to cooperate with one of His children in the work of the kingdom in family upbringing, teaching the young ones, evangelism....etc.
God has everything you can ever desire, so don't limit yourself in any way, put your faith to work. If you don't do this, how would you know when your Mr appears?
4. Decide the borders of your relationships with men and women and make sure you keep to the terms you have specified. Guide your borders strictly and be firm in warding-off intruders and other undesirable distractions. Maintain a professional attitude to the appointment, time management; no late nights. no sex till your real man comes, no alcohol, no clubbing, no night visit to any guy, no hugging or kissing.
5. Decide to carry your body in honour always - that means no scanty dressing, no to extremely tight clothes, no amorous dressing. Also, no worldly songs and videos etc.
6. Desire Godly men. Men who will add to your spiritual progress. If you desire a godly man, that desire will help you shift away canal men that will come to you first - some motivated by your good looks and shape - This type will spend a whole caressing you, others by your beauty and intelligence and others by your modest achievement in academics or financially.
Godly brothers will exhibit godly characters all the time. He will be a prayer addict, kingdom worker with strong commitment, honest, humble and hard-working. You will notice that with all the money and academic qualifications he has achieved, his trust is in God for both promotion and overall progress in life.
What men want in a woman

:
Men are looking for lovely women that will
complement their efforts and raise a family. While those in the struggling class are looking to marry a woman that is caring and good, they are also looking to marry a woman that is empowered in one way or the other, that will, in addition, assist them in their business or in other areas. A working-class woman comes handy for such men, as they hope their wife's salary or part of it will be welcome assistance in the home.
The men who are comfortable at the time of their marriage, do not care about the woman's salary and what she uses her money to do in the house. They are more interested in marrying a good wife, that will be faithful and submissive. Faithfulness is very important for him, because he may be busy most of the times, with little or no time to check on the wife in the house or in her business place. A godly and content woman will be more faithful than a woman that is greedy for the good things of life.
A hard-working woman, compassionate and caring is every man's dream, but they are elusive. Some start that way, but along the line, they change. A godly woman is known for her discipline and self-control. She is controlled by the word of God and not worldly trends. That is who you, sisters should be.
Before you accept a Proposal
1.
Try to understand him
- As you engage and interact with him, ask pertinent questions that will help you understand him. Find out his vision and the kind of future he is working towards. Find out about his family, his position in the family as well as his functional position of importance. Discover who his hero is. Who he is aspiring to be like and who is mentoring him. Who is his spiritual father?
If you can understand him, his vision, then you will be in a better to advise, cheer him up and encourage him. He would also discern your intelligent and importance. In most cases, He would become more open with you, thereby making him available to be understood.
2. Observe Trends: - Observe his language of appreciation and his openness and know what his motivation is - love or lust. You don't have the time to waste on an unproductive relationship. Hear me, sisters. if he guy is seriously motivated by your looks, your physical outlook and shape, then he is motivated by lust. Very soon, he will be asking you to visit and cook for him, thereafter he would ask for sex. He would not easily discuss his future plans. You will get a regular close-of-work hour and night calls from such a carnal mind.
If he is in love, he will be open in many areas, would like to meet your friends, know whether you're engaged with anyone. He will call you more often and discuss tangible issues, not how beautiful your pictures on Facebook are. He will be interested in your career, future and so on.
3. Try to establish compatibility: - This is very critical for the success of the marriage. Compatibility here means that both of you agree and share the same belief and goal on many areas of interest. I was writing the final level examination of Institute of Chartered Accountants of Nigeria when I met my wife, an accounting undergraduate. Professionally, we are compatible.
Compatibility means that both of you have the same aspiration on certain issues. I knew a young banker who was interested in farming as an entrepreneur. The day he met a graduate who believed in farming as a viable business, he said he knew he had met his wife.
Compatibility reduces argument at home, and with few arguments at home, there will be peace. You can check for compatibility in many areas including:
1. Education- Are you both graduates?
2. Economic status: Are you both working?
3. Family: Which status - poor, middle class or wealthy.
4. Culture: Same tribe/language; same state, LGA?
5. Profession: Are you doing the same business e.g farming, marketing, sales & distribution business.
6. Vision for the future: Areas of interest.
7. The number of children desired: Are you on one page?
8. Christian serve: Are you both ministers?
9. Leisure/hobby: Do you share a common hobby.
Compatibility done, Sisters are encouraged to shine their eyes. Live the Christian lifestyle of chastity and love and internalize them. You are better guided by the following advice:
Stop having sex for heaven sake. You have the grace to stay without sex for months, even for years. Focus on studying the Word and prayers.
Let him know you have a vision and future -
Don't call him every day –
It may be from time to time, but certainly not all the time. Men know how to call you when you haven't called them, but if you call constantly to "just check in" then the chances are he'll feel smothered within a week and will lose interest or just assume you are a bit desperate.
Show interest in his vision and efforts, support him in every descent way possible without giving him money.
De- emphasize money in your relation. Make no strenuous demands on him.
Do your own thing
– Never make us the centre of your world. Men love doing their own thing, and they love a woman who does her own thing even more. Hang out with your friends, go for a meal with your sister, have drinks after work, and after a certain amount of time you will both start doing many of these things together. Take it slowly and don't rush into spending every evening with your prospective husband before time. He will want his own space and really appreciate you if you give it to him.
Maintain your discipline - avoid cooking for him at his house when you are not yet married to him. Don't entertain late-night visits or dates.
Make sure you have dropped your "spinster jacket". No drinking of alcohol, excess makeups etc. Avoid the trap of regular visit to his house and cooking for him. If you fall to the pressure that other ladies big and small fall to, then you're not different and soon the man may take advantage of you.
Learn to carry your body in honour. Love yourself for who you are, love your beauty, and hold yourself in high esteem. No scanty dresses.
Forget Facebook – If you want to let your friends know how much you loved the prospective husband on the way to your office, or share a photo of the most adorable kitten playing a guitar that's well and good. But do you really want a guy you just met to see all those old photos you've been tagged in? Retain a bit of mystery and avoid sending him a friend request until you've known each other better.
Get active and serve God actively in your local church group. When you become active in the church group, their activities will fill up your idle time.
In conclusion, it is your duty to discern over time if the young man is ready to settle down. If he is not ready to settle down, throwing yourself at him will not produce any result. This is why sex should be excluded in your preliminary relationship. Tell your emotion to keep quite. No manipulations.
Commitment scares many men, even when they are ready, so be careful how you 'push' him to move. Of course, just because he is scared doesn't mean he doesn't want it. Take it easy and let him decide when he is ready to commit.
Please consider the entire advice on your hands today, meditate and upgrade yourself with them. I am married and still married for over 20 years and I know that any woman can get married, but only those who are ready to walk in love, will enjoy success in marriage.

I pray for you, that God Almighty will help you to prepare well for marriage.