HIGH BLOOD PRESSURE ....Must not Kill you, Understand and Destroy it NOW!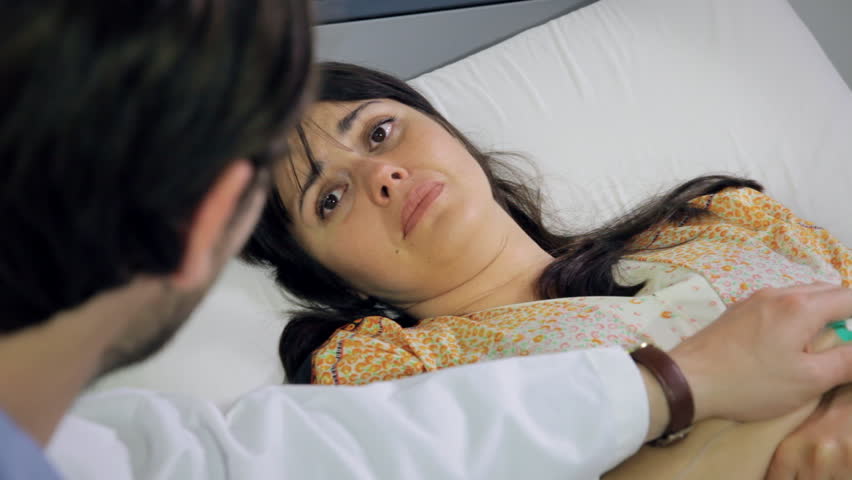 High Blood Pressure (Hypertension)
High blood pressure kills. That's a hard fact. High blood pressure, or hypertension, affects about 1 in 3 adults, and it could damage the heart, blood vessels and kidneys, as well as other organs, if not treated.
Unfortunately, it is a problem that people in Nigeria and indeed Africa do not seem to understand. It could be caused by extreme depression, anxiety and fear. These are all the issues the Bible warned believers to desist from. Fear not is a command in the scriptures that was repeated countless number of times to underscore its importance.
When a person is emotionally depressed, something has happened to him or her, many atimes the person may not be willing to disclose the problem to everyone, only a few trusted persons like their father, mother and closest of friends - Why because when some people experience an unexpected event, abuse, tragedy etc, depending on their level of spiritual maturity, shocking events force people to withdraw from everyone and even activities...unto thinking, worrying etc.
Imagine that your highly emotional Aunty lost her husband and soon after his burial, the woman fell into extreme depression, withdrew from relatives and friends unto crying, worrying and thinking. What would you recommend? Many of you will say - take her to the hospital, Yes she has been to the hospital and yet still in her self imposed cage. I witnessed a similar scenario some years back. The solution for her came when she travelled outside the country to visit and stay with one of her daughters abroad for some months - Taking her to a different environment and place allowed her to rewind and stop thinking and worrying and within weeks , she was okay.
Hypertension or High Blood Pressure is an emotional problem that requires the attention and help of relatives and friends of the sick person, especially when the change in the person's behaviour is noticed. You should not blame them at all, counsel and persuade the person to hand over every concern to God.
It's mood condition that make people loose hope in life and become depressed for a long time. It usually start like play until the person cannot handle his or her own life due to thinking or depression etc. David had an approach when he found himself depressed in Psalms 42:5-6, 11.
He was able to meditate and asked his soul the followings, which is still relevant today for anyone suffering emotional problems. He asked his soul " Why are you cast down, O my soul? And why should you moan over me and be disquieted within me?
Hope in God and wait expectantly for Him, for I shall yet praise Him, my Help and my God".

He continued by saying reporting his soul to God Almighty "O my God, my life is cast down upon me; therefore he remembers God's help to him in the days gone by and have faith that God will once more help him and revive his soul - Wonderful!
David was able to advice himself when he noticed that his soul was down cast, how many of us can do this today. Yet it is what we all should learn how to do, if we will win the battle against emotional challenges in life. All the suicide and suicidal thoughts are all resulting from extreme depression.
High blood pressure means high pressure (tension) in the arteries. The arteries are the vessels that carry blood from the heart to all of the tissues and organs of the body.
85-90% of people with high blood pressure have primary hypertension where the cause is unknown. 10-15% of people have secondary hypertension which is caused by other ailments such as kidney disorder or hormonal disorder.
Hypertension can lead to heart-disease, stroke, paralysis and death. Predisposing factors include obesity, diabetes, emotional tension, stress and heredity.
Brethren, be strong and know that there is no sickness that Jesus cannot heal. Tell your soul like David to patiently trust in the Lord - and hope in God and wait expectantly for Him. For you shall yet praise Him after your healing.
SOLUTION PARTWAY -
Encourage yourself further in the Lord with the following scriptures.
1. Your help is from the Lord - I WILL lift up my eyes to the hills from whence shall my help come? Jer 3:23.
2 My help comes from the Lord, Who made heaven and earth.
3 He will not allow your foot to slip or to be moved; He Who keeps you will not slumber. [1 Sam 2:9; Ps 127:1; Prov 3:23,26; Isa 27:3.]
4 Behold, He who keeps Israel will neither slumber nor sleep.
5 The Lord is your keeper; the Lord is your shade on your right hand [the side not carrying a shield]. [Isa 25:4.]
6 The sun shall not smite you by day, nor the moon by night. [Ps 91:5; Isa 49:10; Rev 7:16.]
7 The Lord will keep you from all evil; He will keep your life.
8 The Lord will keep your going out and your coming in from this time forth and forevermore. [Deut 28:6; Prov 2:8; 3:6.]
1. O Lord, give unto me the gift of healing through the blood of Jesus.
2. O Lord, restore unto me the original blueprint of my life in the mighty name of Jesus.
3.
Invisible marks and spots in the fountain of my life, be wiped away by the blood of Jesus.
4. O Great Physician, by all the power for which you are known to be God, arise and repair every damaged cell in my body in the name of Jesus.
5. Let there be a divine rearrangement in my genes to reject satanic instructions in the mighty name of Jesus.
6. Let there be a divine spiritual reversal of all the damages inflicted on my genetic code in the name of Jesus.
7. O Lord, release your healing enzymes to repair every internal damage I've suffered in Jesus' name.
8. Let my blood receive the touch of fire now in the name of Jesus.
9. Let my body cells receive the fire of God now in the name of Jesus.
10. I bind the spirit incharge of afflicting me with HBP in Jesus Christ name
11.
Blood of Jesus, flush out every evil deposit out of my blood, in the name of Jesus.
12. Hypertension, High blood Pressure troubling my life - Die in the name of Jesus Christ.
Beloved, Jesus is coming back soon. "Where will you spend eternity - In heaven or hell"? This is the time to work-out your salvation. Now is the acceptable time!
Repent and give your heart to Jesus. He will give you a new life, victory and eternal life. Will you accept Him today?