SCRIPTURES THAT WILL STRENGTHEN..........Your Love Life!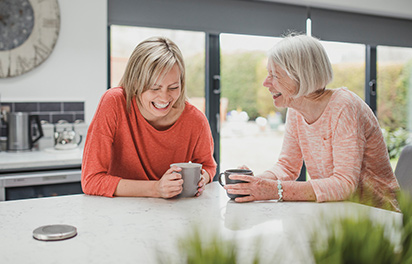 Christianity is expected to change us. Its a transformation from the worldly behaviour, thinking and worldly way of doing things to a godly way. That's the meaning of "conversion". It means "changed". Changed into what we ought to be.
This is why it is very hard and difficult for new believers and those who are deeply involved in the things of the world and those who still want to belong to the world after repentance.
The question is Have you repented of your sins and evil and worldly ways, if yes, Are you ready to surrender your heart and care to the guide and direction of the Holy Spirit, then you are ready to grow into the likeness of Christ your Saviour and Lord.
Are you ready to share the little you have with one of your brethren that is in need as though he/she is your own flesh and blood. Are you ready to changed from old selfish self with selfish hidden agendas to selfless lifestyle.
Have you decided never to take advantage of your brethren - Male or female in business or social relationship, never to gossip about him or her, never to cause any of them to fall and never to speak evil about them. Have you decided to be patient with your brethren as you would be with your family members, especially your parents? God is love!
Beloved, the love for brethren will remain a mirage for Christians abiding in their old selves?
We are born-again by the Word of God in us.
Are you ready to see your female brethren as your own mother and sister, and your male brethren as your father and brother that deserves your love, attention, help, patience and help?
Here are some scriptures to remind us of the importance of brotherly love.
Strengthen one another Luke 22:32

Mortify the deeds of the body or die Rom 8:12-13

Do not cause your weak brethren to fall 1 Cor 8:12

Restore sinning brothers Gal 6:1

Be strong in the Lord Ephesians 6:10

Rejoice in the Lord Phil 3:1

Think on good things always Phil 4:8

Grow and increase in Love 1 thes 4:9-12

Walk honestly towards those that are not Christians 1 Thes 4:10-12

Be not weary in well doing 1 Thes 3:13

Have no respect of persons - James 2:33

Be Patient James 5:7

Hold no Grudge James 5:9

Speak not evil of another person James 4:11

Be swift to hear, slow to speak, slow to anger James 1:19

Love the brethren 1 Peter 1:22

Be you holy in all manner of conversation 1 Peter 1:15

Lay aside all malice, all guile, and hypocrisies, and envies and all evil speaking. Desire the sincere milk of the Word, that you may grow thereby 1 Peter 2:1-2

Know your Calling in Christ 1 Cor 1:26-31

Esteem Ministers 1 Thes 5:12-13

Stand fast in Sound doctrine: - 2 Th 2:15 - Doctrine is very important in the christian faith. Sound doctrine is critical to your spiritual growth and without it, a believer will be tossed right and left by preachers. Many people were following Christ until He began to tell them that He is the Bread of life that came from heaven, and they were offended. Finally, He told them the hard truth that except they eat His flesh and drink His blood, they have no life...They stopped following Him - I means His disciples stopped following Him John 6:32-66 -
Doctrine....Doctrine is a hard nut for a canal man to crack!
Love your enemies - Mathew 5:43-48:

T

his is perhaps one of the hardest commands of Jesus Christ to believers, one of the few commands that make you shine before your Father in heaven as a STAR. It is also the command that makes you perfect in love like your Father which is in heaven.
May i conclude with the advice of Peter the other day, he says above all, have fervent charity among yourselves - for charity shall cover multitude of sin.
Be ye also of one mind, having compassion one of another, love as brethren, be pitiful, be courteous. Not rendering evil for evil, or railing for railing: but contrariwise blessing; knowing that ye are thereunto called, that ye should inherit a blessing. Use hospitality one to another without grudging.
For he that will love life, and see good days, let him refrain his tongue from evil, and his lips that they speak no guile, Let him eschew evil, and do good; let him seek peace, and ensue it.
For the eyes of the Lord are over the righteous, and his ears are open unto their prayers: but the face of the Lord is against them that do evil. And who is he that will harm you, if ye be followers of that which is good?
Beloved, Jesus is coming back soon. "Where will you spend eternity - In heaven or hell? This is the time to work-out your salvation. Now is the acceptable time!
Repent and give your heart to Jesus. He will give you a new life, victory and eternal life. Will you accept Him today?