Signs of Times.......Bet9ja - Online Gambling Coy becomes the most visited site in Nigeria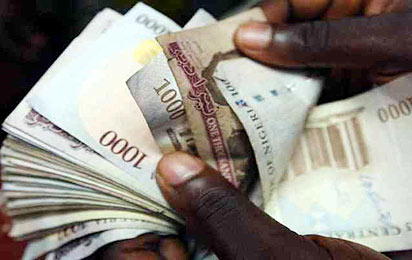 That all is not well with the Nigerian economy is not a misplaced statement and to prove this statement is the rate at which Nigerians, old and young, boys and girls has embraced sport gambling as a vocation, hoping to hit-it-big.
I was worried about this situation, especially with the number of young men that are patronizing pool betting under the guise of football betting. I asked one of them whether he knew it is the same old'time pool betting he was doing, and how pool betters of the old were impoverished. He said he knew the dangers of betting, but he just must survive and betting is a strategy in that direction.
Again, I asked an operator how business was doing and he says....very well. You can see that we do not need to do more advert than putting a notice board at the gate and the betting office is crowded with betters from morning till night.
I later discovered that on the average, over 60 million Nigerians between 18 and 40 years of age may be spending up to N1.8 billion on sports betting daily, according to investigations. The investigation showed that they commit on the average N3,000 or more on sports betting daily. Dotun Ajekigbe, a sport betting analyst, said that sport betting though risky was also rewarding. Ajekigbe said that about 100 million Nigerians placed bets on different matches daily across the country.
He said that most unemployed youths have taken to online and other forms of sports betting to make a living. According to him, from findings this group of people stake an average of N3,000 daily. "Sport betting is gambling, not investing in bank shares.
There are also countless sports betting companies as the business is booming for players in that sector.
FIRE

- This may be the signs of the hard times we are experiencing in Nigeria, but is there a future for the youth in gambling - NO? What about the easy money mentality associated with gambling? Winners usually shuns real productive activities for full time gambling..., this leaves a negative mark on the economy.
The Nigerian government should continue to focus on revamping the economy, and creating opportunities for the youth to earn a living.