WOMEN OF FAITH.......Watch your Greed, Satan seeks to pervert you using Lust!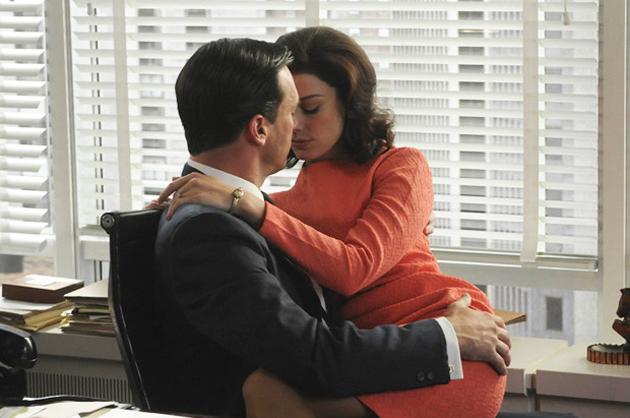 File
This wicked plan has been on the table for sometime now.

This is the power behind many naked and skimpy dress his agents dress with

Those the spirit has possessed openly and freely expose their nakedness

Those possessed people are very happy when they are naked in the public

Wait for this...They are not ashamed to make love in the public, just like animals do!

Godly women should resist every temptation to join this lewdness, reject fornication and adultery and all nakedness.

Ask for grace to resist temptation in the office and market places
Introduction:
For women, everything is sensual and each woman want to beat her contemporary in appearance or at least be like them. Everything must be beautiful and sexy as they seek to belong to the class of people in vogue.
This nature of women to copy what other women are wearing and compete with each other for attention is already being used by the devil to destroy alot of young women into nakedness, clubbing and into prostitution and it becomes very difficult for more and more women and men to keep their body and hear pure.
Hard truth messages easily attract accusation of being unloving, judgmental, and in condemnation. Frankly speaking, we've lost our way in this regard and Correction, rebuke and reproof is clearly missing in this direction as the people who need the counsel do not see anything wrong with their behaviours.
Crooked and False Peace Times:
Beloved, in the days to come, your faith will be tested in every known way. Times will prove whether you are a Christian (Believer) or not.
We live in uniquely difficult days and dark­ness is increasing. Depravity, corruption, moral rottenness, and perversions are esca­lating. Particularly in the area of sexual sins we see a growing lewdness and casting off of restraints. Inflamed, unbridled passions lead to exaggerated and perverted sexual behaviors.
John reminds us that the whole world lies under the sway and control of the wicked one (1 John 5:19). The Bible calls Satan "the ruler of this world," "the god of this world [age]," and "the prince of the power of the air, the spirit who now works in the children of disobedience."
From the events happening in different places on earth, we can see that the devil has become very aggressive; he will do everything he can to disrupt our faith in God. Permit me to warn all and sundry that this not the time to play with sin and all unrighteousness. It does not matter what position you hold in the church and outside the church, there is an agent of the devil to test your faithfulness and fidelity.
The devil has prepared strange boys and men seeking whom to de-robe from the faith. Many years, I was shocked when I saw a working class lady buying several 'blue films' at the same time. It took me time to recover from that shock, wondering what a single would be doing watching 'blue firm', but today such materials are free on the internet in a well nourished plan of the devil to destroy man with immorality.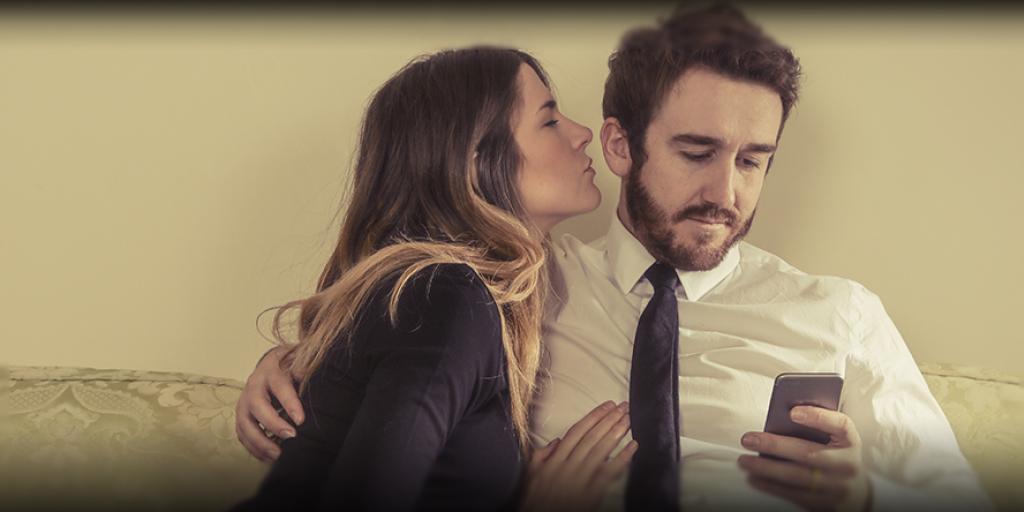 These demonic sex agents, been supplied body cream, lotion, powder and perfume from the water to make them irresistible to any man that looks into their eyes. I stumbled on one recently in a supermarket in the city of Abuja. She was very jovial and sociable, laughing and smiling, soon I noticed her different eye makeup and was wondering which style is this?...and boom, she was around me. I bought my items and met a friend and off, we went.
At home and in my library, I kept thinking of this lady until I rebuked the spirit and it left.
Their eye lid is somehow unique and slightly different from a ordinary girl in the street to the end that the difference in her eye makeup is what will attract your attention and if you are not on 'fire', you are hooked to her.
They are very sociable, friendly to strangers. There is one for the rich and poor guy, there is for the village man as well as the city guy. Their target - children of God, goal is to make you sin - adultery or fornication and the demon of Lust in its full force is transferred into the life of that person.
Once that happens, you become an agent of Satan also and a slave to spirit of lust...and the person's thought will centre on sex and all kinds of sexual perversion, leading to uncontrollable urge for sex.
This is a unique time in human history, when we cannot continue to live a double standard lifestyle and deceive ourselves. Any Christian that has the spirit of Lust, Vanity, worldliness, anger and greed among others will have hard time in the days to come.
If you notice you cannot stand the look of a beautiful woman or handsome man, please cry to God to deliver you from the spirit of lust without wasting time. If you notice you are still telling lies, please repent now and cry to God...the same for worldliness, anger and unforgiveness - for our God is no respecter of persons.
God's people live in the world, but are not of it. Since we live in enemy territory, we do well to live carefully, diligently avoiding the snares and strategies of the adversary. Satan hates the believer and is doing everything to pull him down from Christ, but with faith and holiness, our victory is sure.
Beloved, lets go and learn what righteousness and holiness is. Without holiness, no eyes shall see the Lord, blessed are the pure in heart, for they shall see God. You are a believer, a child of God if you give your heart to Christ and obey the word of God and live a holy and righteous life before Him. No story attached!
1. There is nothing like a committed child of God, who is telling lies, you are not a child of God yet.
2. There is nothing like a generous giver who is committing immorality, you are still in darkness.
3. There is nothing like a believer and yet you are cheating people in business, you borrow money and refuse to pay back...you are still with the camp of the devil.
4. There is nothing like a christian and you are still greedy for money or other things, you are not yet born again.
5. There is nothing like a believer that is lusting after the opposite sex, another man's wife, a lady that that is not your wife, you better seek deliverance because flesh and blood cannot inherit the kingdom of God.
6. There is nothing like a christian that pursues after vanity with all his strength as though his life depend on the things of worldly comfort.
7. There is nothing like a believer, a choir member who satisfies herself with sex toys at home. The solution is not to suppress the body, but deal with the root cause of the problem...Allow the demon to be caste out from you.
8. There is nothing like having boy and girlfriends and even living with a woman or man not married to you...and you are still answering a child of God.
9. There is nothing like a christian witch...you are deceiving yourself, for such a person is an abomination unto God. Imagine an enemy of God, enemy of righteousness being called a child of God.
10. There is nothing like a child of God, married with husband at home and being called office wife of another man, whether real or joke. It is an insult for a true woman of faith to be so associated with a colleague that she is called the man's office wife.
CONCLUSION:
Beloved, the devil is coming to test your faith with the spirit of lust he has deposited into thousands of men and women to devour humanity and turn those he can arrest into sex animals.
That explains the intense nakedness going on in diverse places, you see a naked women on the street, at the beaches and parks, Bus stops and even at the airport, to pollute the environment preparatory for the great evil days.
Some of them are well dressed when they left their houses and then, at the beach, bus stop, parks and other public places, they undress and start walking about naked for no reason on earth. They are expressing their freedom at the expense of the society.
Let us Christians indeed, for perilous times are here with us.
Nothing could be as painful as denying yourself and carrying your cross to follow the Saviour Jesus Christ, only for lust or anger to hinder such a person from entering heaven. Please let us examine our ways and ask for mercy and help of the Holy Spirit
Let no one think he is untouchable, rather let us remain committed to Christ and get more committed in the things of God. His grace with you all in Jesus Christ name.
JESUS CHRIST IS COMING BACK SOON, YOU MUST BE BORN AGAIN!
We have started accepting evangelical speaking engagements for Revival meetings, Crusade and Family restoration meetings from churches where the word is preached, healing and deliverance conducted by the power of the Holy Spirit of God.
The grace of our Lord Jesus Christ be with you all!