WEDDING GOWNS.............More Than 'Gorgeous', choose One!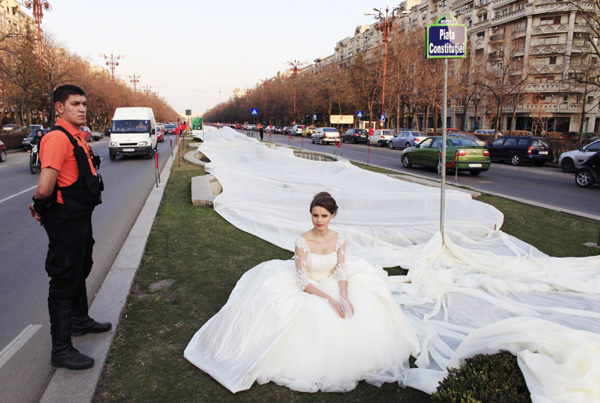 El-dorado - All the way from China, do you like it?
What about the Cathedral Train wedding dress - Like it, also from China
Oriental Europe - Do you like the Biggest bride in the world?
What about Ridiculous Asia - Do you like it?
And Now comes ....The African Queen well tutored to reign?
Have you considered the Celebrity nightmare - Like it?
A True Chinese Olympic spread - Like this
Now, Remember how it was in the beginning - Young couple special
What about the Royalty customized - You like it?
This is Vanity Wedding Classic Classic pictures for your delight this Sunday!.