HEAVEN IS FOR ALL..................Expect Surprises!
HEAVEN IS REAL - EXPECT SURPRISES!
Heaven
is
open
to both the
poor
and the
rich
. God is no respecter of persons. Whether you are rich or poor, the gate of heaven is open and regardless of your effort, only by His grace with the rich or poor man get to heaven....For we are saved by His grace, not works.
Heaven will be full of surprises, just as some surprises are already happening before our eyes here on earth. I will give you few examples - Who would have thought that a black man would rule America for a single day, not to mention an African American, of Kenya descent to rule the only surviving Super Power for eight (8) good years...God is the creator and owner of all things and He decides who rule at any point in time.
Who would have thought that a wealth businessman would one day push all the hard politicians away and occupy the White House in USA. To make matter worse, the rich man had to decide whether to live in the prestigious White House of in his Mansion...It happened because God alone decided who rule at any time.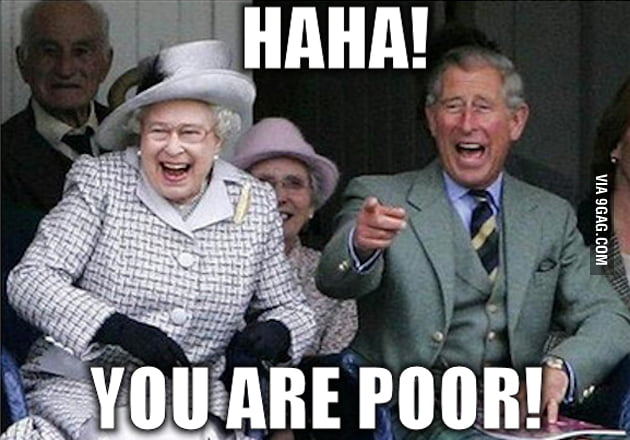 So, whether you are counted among the haves or the have not, don't worry, Jesus died for you to make it to heaven, where there is no suffering and no lack whatsoever. All you need it to give your heart to Jesus Christ, Son of God and follow Him all the way, in peril and in joy, in heaviness and in celebration, in poverty and in wealth, knowing that the price is far higher than the suffering you will encounter.
Whether you are rich or poor, black or white, coloured or Hispanics,,,whatever the world people calls you, it doesn't matter,
Heaven is open.
It is a place for those who are born again and remained connected to Jesus as a branch, who love God and obeyed His word to the end of their lives.
Those that endure till the end - meaning you will certainly face tribulation, rejection, poverty and even shame, but as you persevere in faith and love, in holiness and righteousness, heaven is sure by His grace unto you.
Beloved, let nothing weigh you down, let nothing separate you from the love of God. Let no poverty or sickness or rejection separate you. Also do not wait till you are married, or have children or become rich before you will accept Jesus and follow Him.
Young people in the universities would always say they want Jesus to delay His coming back for a while, so they can complete their education, get job, get married and enjoy some life before He should come.... Remember that nobody knows the hour and the Lord say salvation is NOW.
Give your heart to Jesus Christ, don't wait another day!
JESUS CHRIST IS COMING BACK SOON, YOU MUST BE BORN AGAIN!
We have started accepting evangelical speaking engagements for Revival meetings, Crusade and Family restoration meetings from churches where the word is preached, healing and deliverance conducted by the power of the Holy Spirit of God.
The grace of our Lord Jesus Christ be with you all!