Funniest Wedding Pictures Ever............Why mention your mother's Name!
You are Mary, but you shall be called Hannah - Happy UK couple!
Why mention your mother?
When your Bestman Sponsors your Wedding, you are in Trouble.
Tallest Bride Ever!
Mr. Lust is already at Work !
Uncle.......Well done!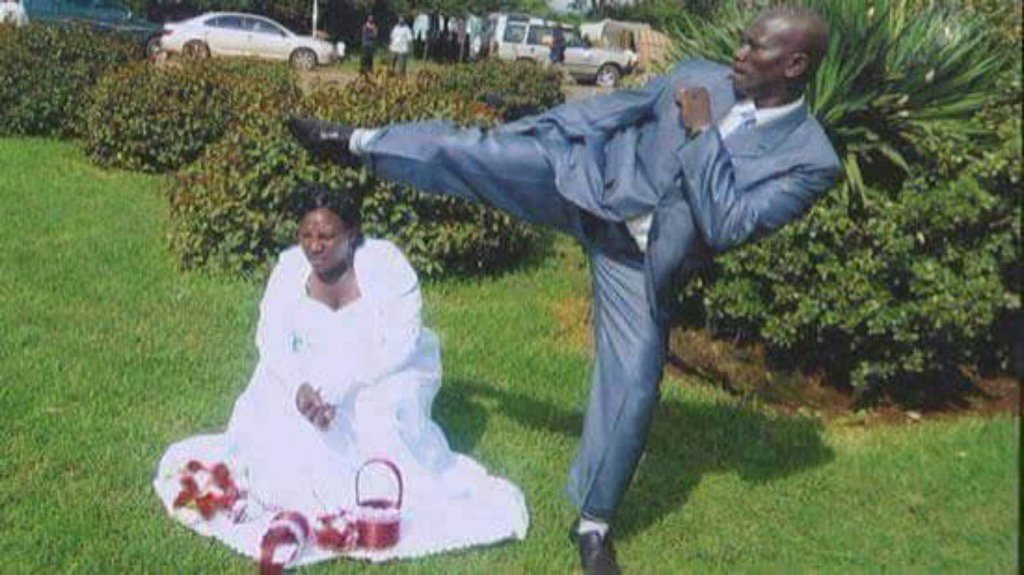 Uncle.......Well done, Part 1!
Boy, how dare you ignore me in public!
Uncle......Well done part 2!
Shame - Marriage 'dead' on arrival, Mr. Lust is in-charge!
Horny, What going on here? - Sorry you have an unwanted 'Guest', your best friend to contend with!
A stranger is near the corner! - This marriage could be 'dead' on arrival
MARRIAGE IS A SERIOUS AND SENSITIVE MATTER:
Marriage is a union of a man and a woman
with a view to enjoying a better life. Marriage is good and incidentally the source of man's greatest joy and pain.
This is why marriage should be handled with care from start to finish - when death do you part.
Marriage is sensitive matter because emotions are involved and people who are emotionally weak are considered high risk for marriage. These are the jealous men and women who kill their spouse or commit suicide, when they can no longer bear what they see in marriage.
Lets be careful not to toy with other peoples emotion. It could be dangerous!
FIRE...