FAMOUS LADY LUCAN.........Leaves Fortune to Homeless Shelter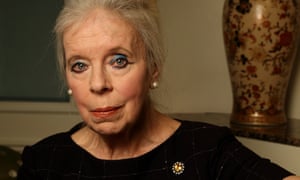 Lady Lucan, whose husband famously vanished more than 40 years ago, has left her fortune to a homeless charity after cutting her children out of her will, Shelter confirmed.
Veronica, the Dowager Countess of Lucan, was found dead at home in Westminster in September, after she had been reported missing.
An inquest ruled last week that the aristocrat had killed herself after a false self-diagnosis of Parkinson's disease.
She had three children, Frances, Camilla and George, now the eighth Earl of Lucan, but had severed relations with her family in the 1980s, and continued to decline contact with them right up until her death.
A spokeswoman for the housing charity confirmed that the proceeds from Lucan's estate had been donated to it.
She said: "At a time when over 300,000 people in Britain are without a home, we are incredibly grateful for the support we receive. The proceeds from Lady Lucan's estate will help Shelter to continue fighting bad housing and homelessness."
Camilla Bingham, a QC, told the Mail on Sunday: "Mummy left her estate to the homeless charity Shelter."
In a statement after her death, her children and sisters said they remembered her "lovingly and with admiration".
They said: "She had a sharp mind, and when she spoke it, she did so eloquently. She was courageous and, at times, outrageous, with a mischievous sense of humour.
"She was, in her day, beautiful and throughout her life fragile and vulnerable, struggling as she did with mental infirmity. To us she was and is unforgettable."
Last year, Lady Lucan gave a television interview in which she said she believed her husband had jumped off a cross-Channel ferry "in the way of the propellers so that his remains wouldn't be found – I think quite brave".