Christian News.........Trump Bible, Russian Christians, Church Killing in Rivers and closures in Bagdad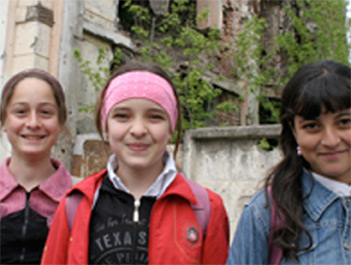 RUSSIAN CHRISTIANS CELEBRATE CHRISTMAS IN JANUARY
MERRY Christmas! You're probably thinking that Christmas on the 25th December everywhere, you are wrong. Well, January 07 is the Christmas day in Russia.
The Russian Orthodox Church celebrates Christmas January 7.
It also coincides with Russian Ministries Gift of Hope program. With your financial help, evangelical churches purchase Christmas gift boxes and distribute them to poor and orphaned children.
Wally Kulakoff with Russian Ministries says, "We've been able to have Gifts of Hope in Ukraine, Belarus, Moldova, Russia, Georgia, Kyrgyzstan, and then also a country ruled by Russia 40+ years: Mongolia."
RUSSIA - World Largest Country with lots of Un-reached people
The Russian Federation is the world's largest country, extending across nine time zones and made up of 83 administrative districts. There are 162 different people groups in Russia speaking 135 different languages. Some 47% of these people groups are unreached by the gospel. Almost 67% of the population identifies with the culturally strong but spiritually weak Russian Orthodox Church; millions belong to the church without believing in God.
Recently, the government has become hostile towards evangelical Christians and persecution is on the rise. Islam is Russia's fastest-growing religion. Pray for God's to work mightily in the Russian government, softening their hearts toward the evangelical church and bringing persecution to an end.
Eight Iraqi Churches Close
Christian worshippers pray at a church in Baghdad
Eight churches in Baghdad have closed their doors permanently due to the mass exodus of believers from Iraq.
The decision, made by the Vatican earlier this year, comes after seven years of falling or no attendance and is symbolic of the wholesale emigration of Christians from the Middle East.
Amounting to nearly 10 per cent of Iraq's population at the start of the 21st century, Christians made up 40 per cent of those fleeing from the start of the Iraq War in 2003 to 2007, leaving just a handful behind.
International Christian Concern, a persecution charity, has documented this decline and points to three stages of Christians fleeing Iraq, the first from 2005-2007, the second in 2010 when extremists attacked a church during Sunday mass and the third stage in 2014 when ISIS attacked the Nineveh Plain
What Do We Know About Trump's Faith?
A New York billionaire, Donald Trump is the 45th President of the United States. After defeating Democrat hopeful Hillary Clinton in a shock win overnight.
And one of his main supporter groups? White evangelical Christians. According to polls, they backed Trump by 81 per cent to 16 per cent – a larger margin of the evangelical vote than was achieved by a Republican candidate in the past three elections.
Evangelist Paula White was credited with leading Trump to faith, and though she refused to comment specifically, she told the Christian Post: "I can tell you with confidence that I have heard Mr. Trump verbally acknowledge his faith in Jesus Christ for the forgiveness of his sins through prayer, and I absolutely believe he is a Christian who is growing like the rest of us. I know that from many personal conversations."
James Dobson, founder of the conservative Focus on the Family, called Trump a "baby Christian", waving away his more controversial statements by saying the candidate simply "doesn't have a clue about how believers think, talk and act".
"All I can tell you is that we have only two choices, Hillary or Donald," Dobson added. "Hillary scares me to death. And, if Christians stay home because he isn't a better candidate, Hillary will run the world for perhaps eight years. The very thought of that haunts my nights and days."
Nigerians killed in New Year attack on Rivers church
At least 16 people have been killed by gunmen in southern Nigeria after a New Year's Day church service, police say.
Fireinthebone gathered that it was primarily a cult gang clash as the group had attended a midnight service before they were ambushed in the early hours of Monday.
The incident, which happened in the oil-rich region of Rivers state, has been linked to growing tensions between rival gangs, local reports say.
The gunmen are said to have fired at random, killing some at close range, but the noise of fireworks that greeted the New Year celebrations in Omuku town made it difficult for residents to realise that shots were being fired and people were being killed, reports say.
Omoku, which is about 85km (50 miles) from the state capital Port Harcourt, has a history of violent crime.