ABSOLUTELY UNIQUE WEDDING DRESSES............EVER!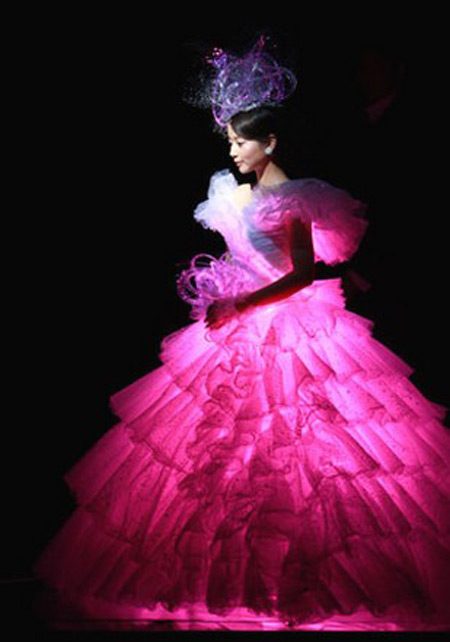 Wedding dress with light all-over - Very Frocky by Yumi Katsura
Big girl........Gorgeous design, You're Welcome
Gorgeous Couple - Funny Wedding Dressing!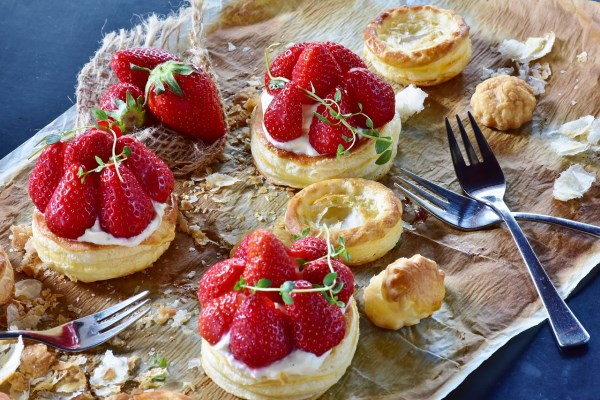 Baker and his bride -
show off wedding gown, made out of flour, eggs, sugar and caramel...Western Ukraine - You are welcome!
Wine - Where did this idea come from?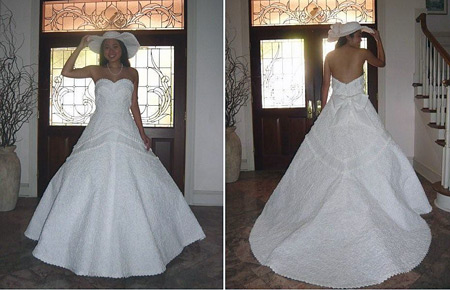 Lavish gown - Made

entirely from toilet paper, tape and glue. - Courtesy Ann Kagawa
Madam......You're welcome!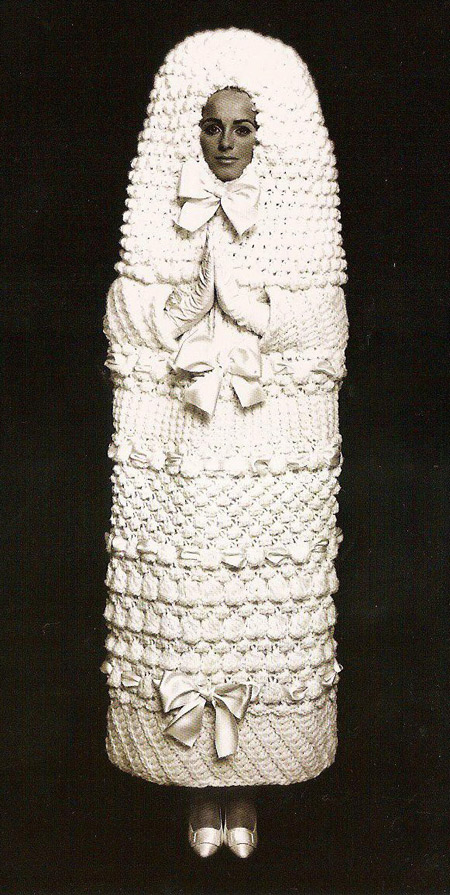 Strange Indeed - Difficult to describe!
Here comes the Worst wedding dress in the world?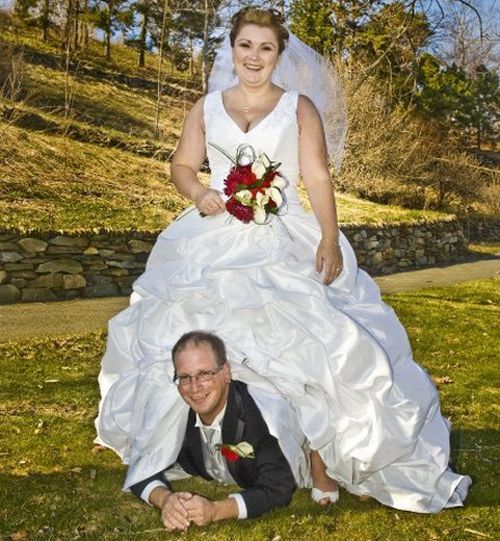 Uncle........How far, Is it cooler down?
MARRIAGE IS A SERIOUS AND SENSITIVE MATTER:
Marriage is a union of a man and a woman
with a view to enjoying a better life. Marriage is good and incidentally the source of man's greatest joy and pain.
This is why marriage should be handled with care from start to finish - when death do you part.
Marriage is a sensitive matter and stressful to prepare for, but imagine what fun it will all become when the couple decides to look different on their special day - Wonderful.
Please give it to them - May the Lord keep them happy in marriage. May the unity and oneness they have displayed remain with them and sustain them throughout their days on earth.
May the Lord sow His seed of love into their heart and cause them be humble themselves continually before the Lord in love.
FIRE...