TRAGEDY...........Saudi Prince, Seven Others killed in helicopter crash near Yemen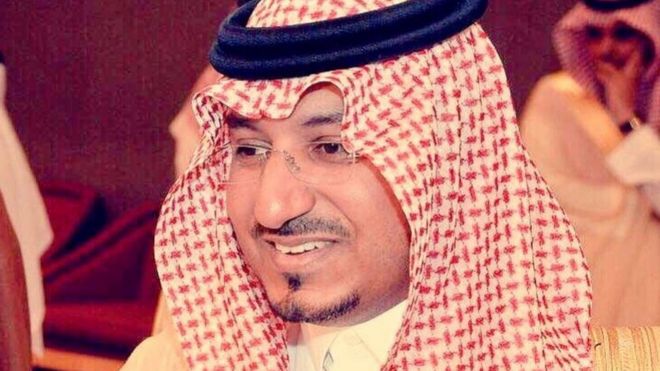 A senior Saudi prince and seven other officials have been killed in a helicopter crash near the country's border with Yemen, state media report.
The cause of the crash was not given.
Prince Mansour bin Muqrin, the deputy governor of Asir province, was returning from an inspection tour when his aircraft came down near Abha late on Sunday, the interior ministry said.
The incident came hours after a major purge of the kingdom's political and business leadership.
An anti-corruption body led by Crown Prince Mohammed bin Salman, 32, ordered the detentions of dozens of people, including 11 princes, four ministers and dozens of ex-ministers.
Prince Mansour was the son of Prince Muqrin bin Abdulaziz, a former intelligence chief who was crown prince between January and April 2015, when he was pushed aside by Prince Mohammed's father, King Salman, now 81.
Saudi Arabia said it intercepted a ballistic missile, fired from Yemen, near Riyadh airport the day before.