OVERWEIGHT.........For Plus-Size Pageant, Good for a PR Job - 24 yrs Miss Botswana
The organizers of 2017 Miss P
lus-Size World pageant rejected the Botswana Queen, Miss
Mmangaka Tumagole
due to overweight. Miss
Mmangaka Tumagole was told that since her weight is over the 112kgs limit, she should not bother travelling for the pageant, which took place in Trinidad and Tobago early 2017.
In a contest that is not necessarily based on size, but rather about ways to build self esteem and promote beauty from within, the 24 years Queen was not told there was a weight restriction, they only asked her to visit the gym to prepare.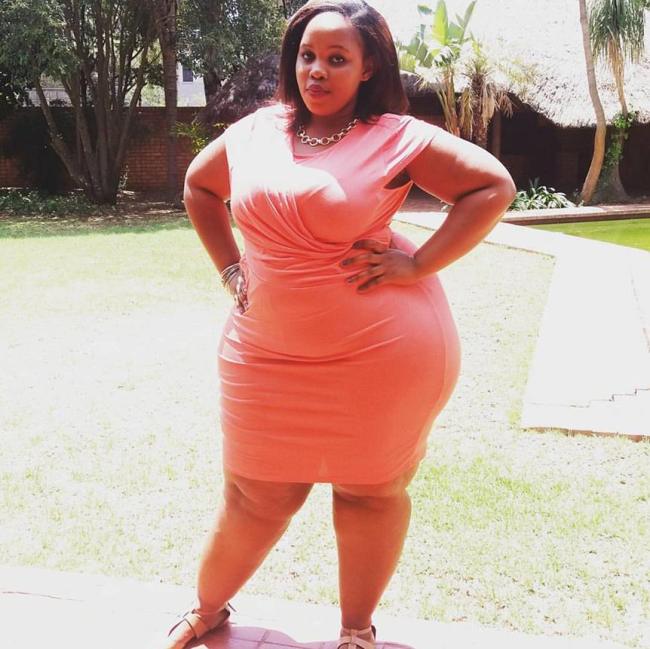 Its a pity this young christian who spent time and resources preparing for the pageant was not allowed to attend.
But Tumagole said : "I was never told anything, all I was told was that I have to go to gym, not to lose weight but to tone my body. I have also been on a special diet and they know this."
This was when she won the 2017 pageant in Botswana, that qualify her to join other winners from around the world for the world contest.
HER TURN AROUND:
Its true what they say that when one door closes, other doors open. When Mmangaka Tumagole was turned down unceremoniously from the beauty contest, t
he lady simply gave thanks to God for everything and then moved on with her life.
According to her source, while the pageant controversy was going on, she decided to explore other opportunities.
she thought of packaging her talent in media broadcasting and sending to a Radio station in South Africa.
Specifically, She sent a demo to Kurara Fm in Kuruman, Northern Cape. They loved it and well, guess who will be a radio presenter in Kuruman South Africa?" Instead of drowning in her sorrows, she decided to turn that lemon into lemonade.
Having fought back what would ordinarily be a disappointment with a positive attitude, she decided to make a video and audio presentation of herself and send to a Radio Station in South Africa. The radio station liked the video and made her an offer....to come over to SA and be a Radio presenter!
"Look at me now, this is what I call levels. Its not everyday you get a Motswana given this chance. Do not let any Tom, Dick and Harry define you. You are your own person," she said excitedly. The grass is surely greener on the other side.
LESSON FOR YOUTHS
Don't give on your efforts to become someone, Try and try again until you get what you want.
Package your dream and ambition into a visible or readable material and send to those that may need your services. It still works.
Remember as a child of God, He will bless the effort you make or the works of your hands. If there be no effort, if there be nothing you are doing, then God will not see what to bless in your hands.
A big congratulations to you Mmangaka.
Miss World Plus size Pageant, China in Pictures:
Show Girl Contestant
Contestants
Traditional Chinese Dance
Whatever this is!
Is it not funny that women make themselves happy with things like these, while the men keep struggling, some frowning and other so worried that many of them die before their wives.
Lets all be happy with what God has done and is doing for us and hand over everything to Him in prayer, only do your best.
FIRE...