OJ Simpson ..........Thrown Out of Vegas Hotel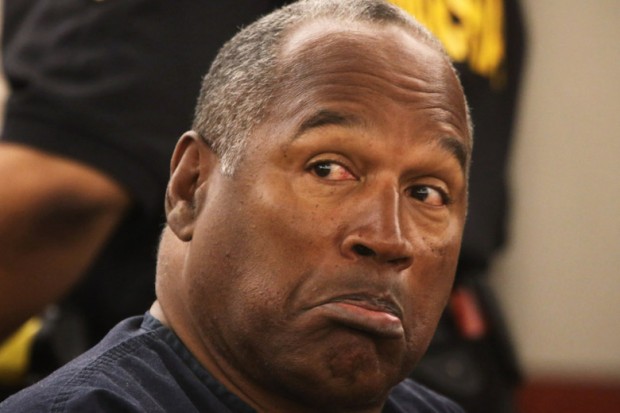 The controversial American Football star released from jail few months ago seem to be in a slight trouble. OJ Simpson has been out of prison for more than a month, and he's not exactly being a model parolee, according to
TMZ.
Fireinthebone gathered that
Simpson was chucked out of the Cosmopolitan Hotel in Las Vegas for being drunk and belligerent.
According to reports, Simpson " was angry at hotel staff and glasses broke at the bar," though he behaved himself when security arrived to escort him out. Simpson is now apparently permanently banned from the hotel, though his lawyer, Malcolm LaVergne, says it was nothing to do with his client's behavior. He claims the hotel decided to ban Simpson even before he arrived.
"Cosmopolitan exercised its right to issue a trespass notice," LaVergne said in a statement. "Any private property in Nevada has the right to tell any person that you are trespassing and please don't come back; if you come back you are subject to a misdemeanor arrest."
If Simpson was drunk, he could be in violation of parole terms, the Washington Post reports, though a witness tells KABC that Simpson abstained while other members of his party drank wine.
FIRE...