FINTECH.......$4M Reward prize for mobility technology for the paralytic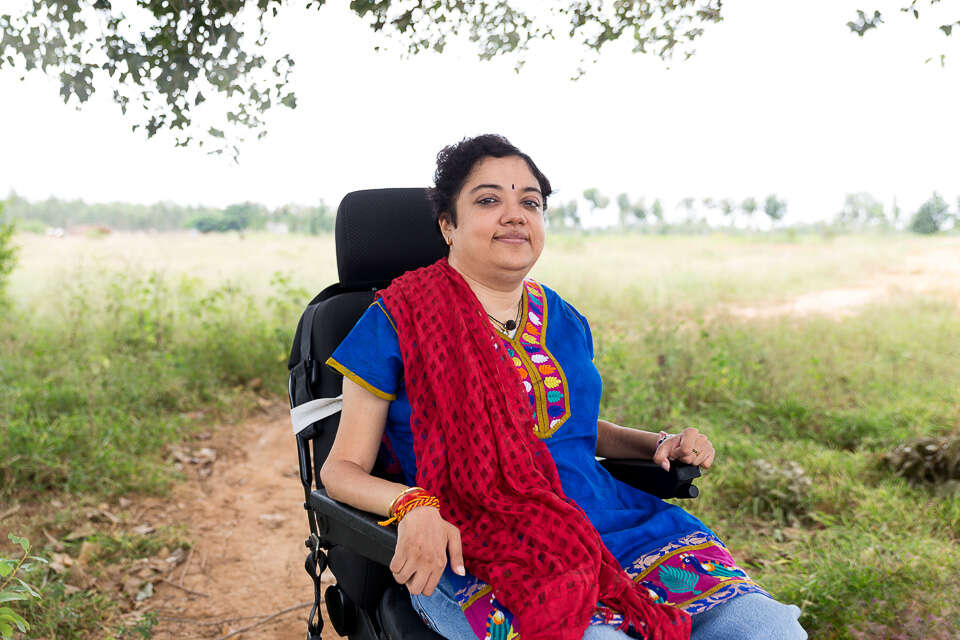 Nigerian Para Olympics champion
CARE FOR THE LOWER-LIMB PARALYSIS patients will soon get better as Toyota​ ​Mobility​ ​Foundation,​ a charity set up by Toyota in 2014 to help bring about "a truly mobile society," has launched a $4 million competition to encourage the development of new smart mobility technology to support the lives of people with lower-limb paralysis.
Dubbed the 'Mobility​ ​Unlimited​ ​Challenge​', the competition — which has several rounds and prizes, leading up to the winner being unveiled in Tokyo in 2020 — is being run in partnership with the U.K.'s Nesta, and is open to teams around the world, including, of course, startups.
Fireinthebone gathered that Specifically, Toyota​ ​Mobility​ ​Foundation and Nesta are on the look out for teams working on the creation of what it calls "personal mobility devices incorporating intelligent systems". Whilst not limited to the following tech categories, this could include anything from exoskeletons,​ ​​artificial intelligence​ ​and​ ​machine​ ​learning,​ cloud​ ​computing​ ​to​ ​batteries.
However, although the Mobility​ ​Unlimited​ ​Challenge website contains a list of product ideas that would quality for entry to the competition, Toyota​ ​Mobility​ ​Foundation is

seeking teams around the world to create game-changing technology that will help radically improve the mobility and independence of people with paralysis.
The Mobility Unlimited Challenge Prize is supported by a number of ambassadors from around the world, all of whom have experience of living with lower-limb paralysis.
Reward for Participating Startups - At a Glance
Discovery Awards – 10 awards of $50,000 (combined total: $500,000)
Means-tested grants to support small, early stage innovators to enter the Challenge.
Finalist Grants – five awards of $500,000 (combined total: $2,500,000)Grants given to 5 finalists to spend during the Finalist Stage to develop their prototype
device. Finalists will be selected from the eligible entries on the basis of their ability to
meet the eligibility criteria requirements and their potential against the judging criteria.
Winner's Award – one award of $1m (combined total: $1,000,000)
Grant awarded to the finalist whose prototype device best meets the challenge statement, demonstrating how it meets the judging criteria.
Another thing to point out is that entrants retain any intellectual property they generate during the course of the Mobility​ ​Unlimited​ ​Challenge and as a recipient of any of the grants, with one main exception:
They have to commit to commercialising any IP created using the grants within 7 years, or, if I understand correctly, it has to be licensed back to Toyota​ ​Mobility​ ​Foundation.
FIRE: This is a laudable project that is capable of discovering personal carriers or smarter devices that can change the lifestyle of people suffering from lower limb paralysis.