END-TIME CONFUSION......She Lost Custody of Her Daughter. Then She Married Her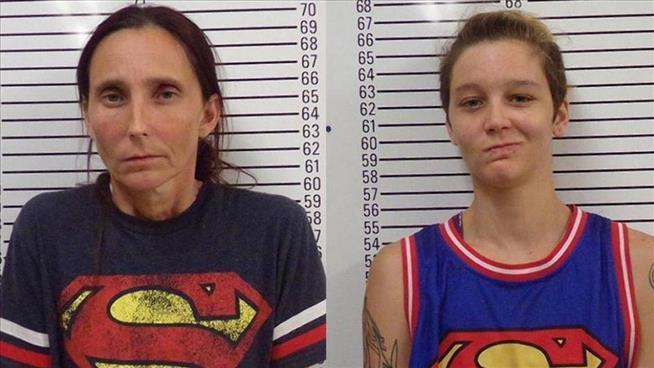 Can the fraudulent intention to collect more state benefits make a woman to marry her own son and later get married again to her biological daughter, thereby committing multiple incest?
Prosecutors say an Oklahoma woman once married one of her sons—and then, years later, married one of her daughters. That daughter, Misty Spann of Duncan, pleaded guilty to incest on Tuesday in Stephens County District Court. The Tulsa World reports the 26-year-old received a 10-year deferred sentence, which the AP describes as 10 years of probation.
But without any remorse, Misty Spann's
biological mother,
44-year-old Patricia Spann, has pleaded not guilty to the same charge, which is a felony in Oklahoma that carries a sentence of up to 10 years.
She has a January court date. Patricia allegedly said she believed the marriage to be legal because she lost custody of her daughter and two sons when they were children (and reportedly "hit it off" with her daughter after reuniting with her in 2014) and isn't named on their birth certificates.
But the World notes that she used a different name—Patricia Clayton—when applying for a marriage license in March 2016. KFOR reports the womens' marriage ended Oct. 12 of this year after Misty was granted the annulment she filed for, having cited "illegality and fraud"; she says her mother told her she sought legal advice that confirmed their union was legal.
But the annulment came more than a year after their September 2016 arrest, which came after a state Department of Human Services child welfare investigator responding to an unspecified inquiry suspected the two had an incestuous relationship and alerted police.