SNIPER ATTACK IN LAS VEGAS.......'Non-stop gunfire' sends concert-goers scrambling for cover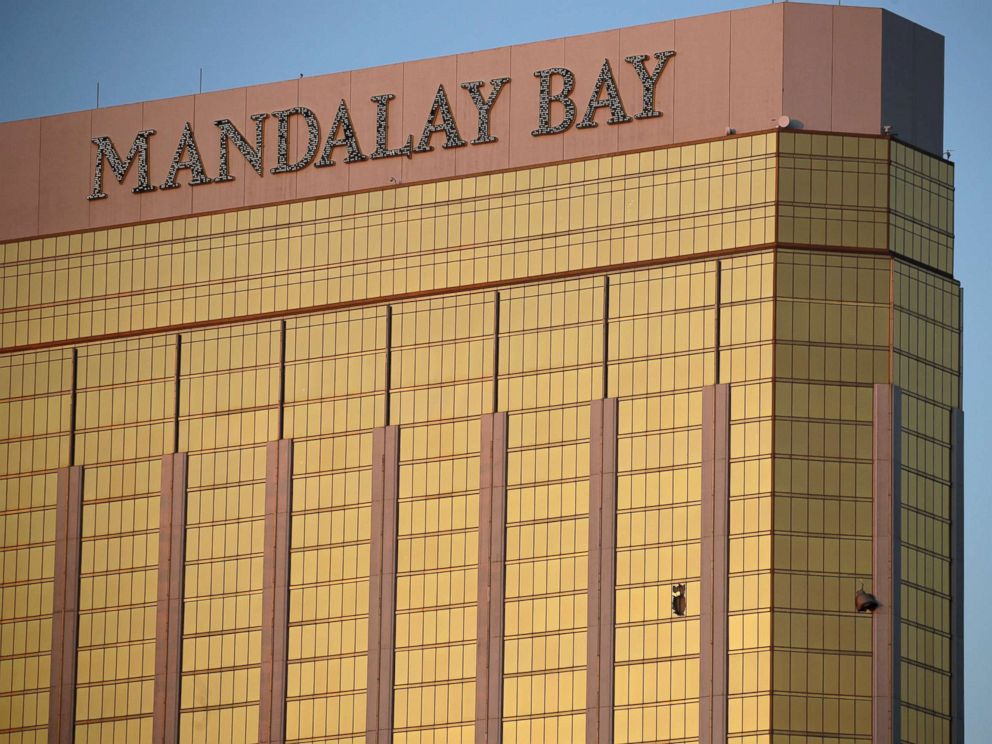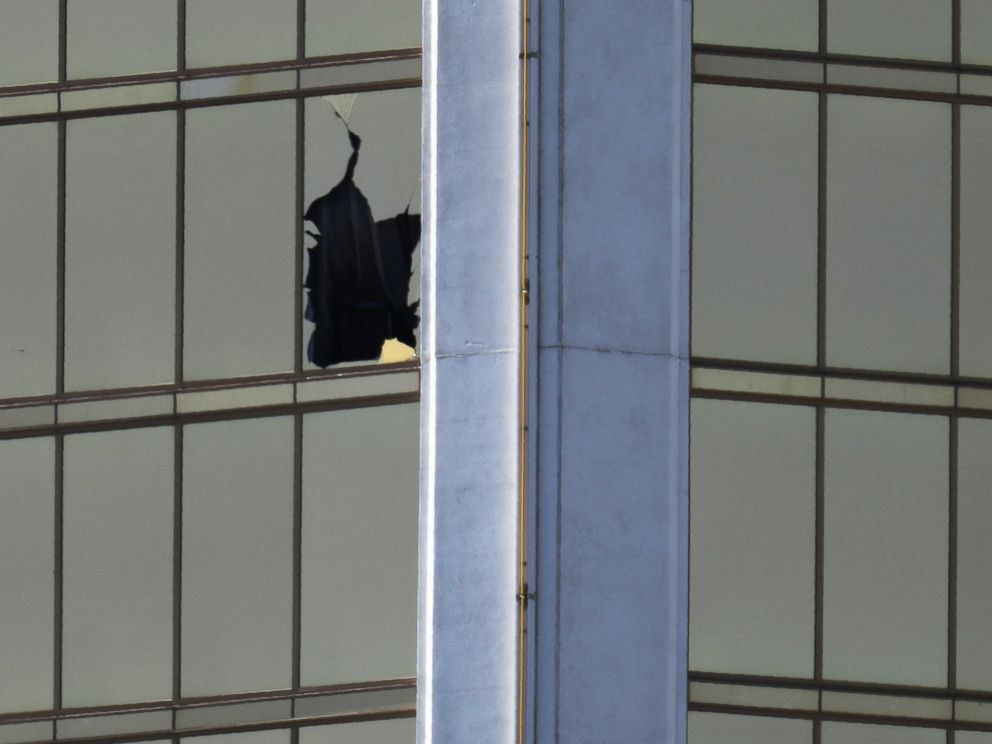 The broken windows at Mandalay Bay Resort and Casino
The shooter, perched on the 32nd floor of the Mandalay Bay hotel, sent more than 22,000 country music fans scrambling for their lives. One witness described the shooting as "non-stop gunfire."
Terrified bystanders ducked and ran, while some sprang into action, frantically caring for the wounded. Concertgoers who had just been enjoying the final night of the Route 91 Harvest Music Festival, which was taking place across the street from Mandalay Bay, made makeshift stretchers out of police barricades.
An official with Las Vegas' McCarran International Airport said "an airport perimeter fence near the concert venue was breached by people fleeing the scene of the incident," and airport staff "transported those people to the designated evacuation site."
A spokesperson for Allegiant Air said about 30 people who fled onto the airfield were sheltered overnight at one of the airline's facilities there. The airline said its staff helped people get clothes, charge their phones and contact loved ones.
As ambulances rushed to the scene, first responders plugged wounds with their bare hands and used their clothing to try to stanch each other's bleeding. At least one man described a stranger who died in his arms.
In addition to gunshot wounds, victim suffered injuries from shrapnel, from climbing fences and from being trampled, said Clark County Fire Chief Greg Cassell.
An off-duty Las Vegas police officer who was attending the concert is among the dead, police said. No on-duty emergency response personnel were injured, Cassell said.
23 firearms were found in shooter's hotel suite
Authorities said the suspected gunman -- 64-year-old Mesquite, Nevada resident Stephen Paddock -- checked into the Mandalay Bay hotel Thursday and brought the numerous firearms found in his room himself.
Two sources familiar with the investigation said there was a combination of rifles and handguns at the scene, and one of the sources said there were 23 weapons in the room. While he used multiple rifles in the attack, it is not yet clear whether he utilized them all, Sheriff Joseph Lombardo said in a press conference Monday afternoon, adding that some of the rifles had scope.
Ammunition and more than 10 suitcases were found in the room, Lombardo said. At one point, Paddock engaged with a security guard, who was shot in the leg through a doorway, Lombardo said.
In the wake of the shooting, the Las Vegas Police Department said authorities responded to a room on the 32nd floor of the hotel, where Paddock was found dead. Police said they believe Paddock killed himself prior to police entry.