Islamic State claims Las Vegas mass shooting - Worse in US Modern History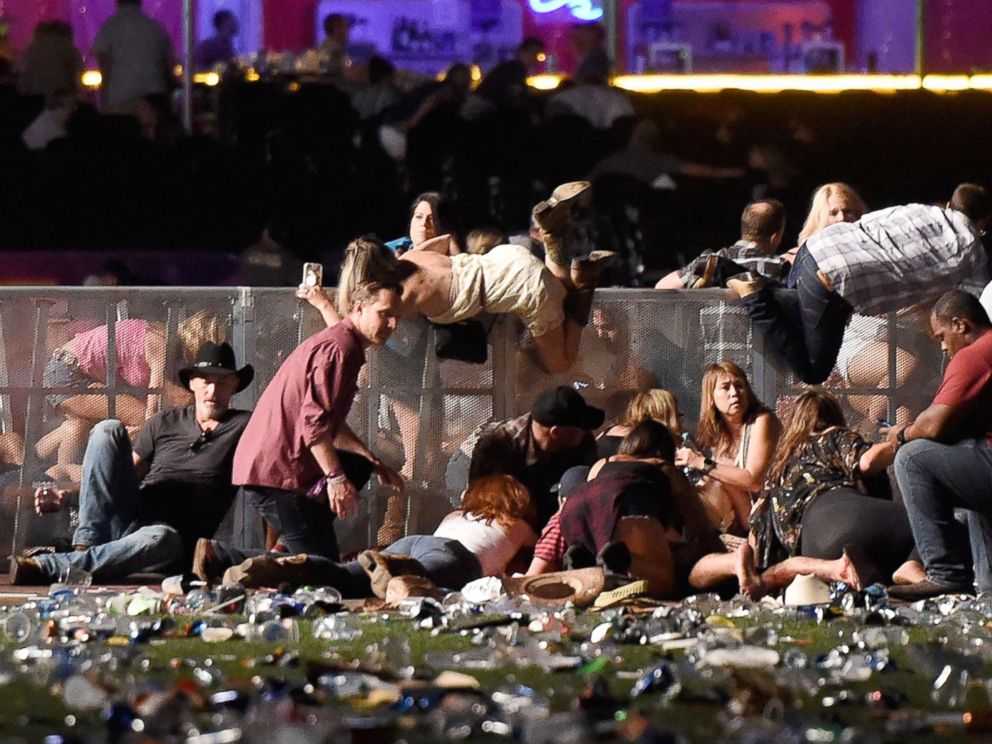 Firearms and Explosives were recovered from Paddock's home
Family says Paddock was just a Millionaire involves with gambling and frolicking with women
Casualities - Death 59, Injured 527
The Islamic State group has claimed responsibility for the mass shooting in Las Vegas, saying that the perpetrator was "a soldier" who had converted to Islam months ago, without providing any evidence to support the claim.
The group released two statements on its Aamaq news agency on Monday, hours after the shooting at a country music concert that killed at least 50 people and wounded at least 400.
Meanwhile, authorities in the United States says the motive of Mr. Paddock'a action is not clear
Police said Paddock had no criminal history, save a minor citation.
Eric Paddock, the suspected shooter's brother, told ABC News, "We have no idea how or why this happened."
"As far as we know, Steve was perfectly fine," he said.
Authorities initially said they were looking to speak with a companion of the shooter, Marilou Danley, whom Lombardo said he believes to be Paddock's girlfriend.
While Danley is out of the country, police said Monday morning that "detectives have made contact with her and do not believe she is involved with the shooting."
However, authorities will continue their investigation into Danley, Lombardo said. Police said she is out of the country and it's believed the suspect was using some of her identification.
The motive for the attack was unclear.
"I can't get into the mind of a psychopath," Lombardo said at a news conference this morning.
Officials said Monday morning they have found no connection between the shooting and any international terrorist group. Officials added that the suspect was not known to law enforcement.
It did not name the suspected shooter, identified by Las Vegas police as 64-year-old Stephen Paddock, but said he had "executed the operation in response to calls to target countries of the coalition" batting the extremist group in Iraq and Syria.
IS often claims attacks by individuals inspired by its message but with no known links to the group.