AGGRIEVED MOTHER ............Kills teen who got daughter pregnant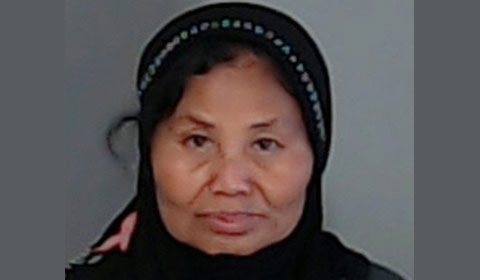 Paw Law (Photo Credit: Dekalb County Jail)
ANGER, RAGE AND BITTERNESS over the pregnancy of her teenage daughter has led an immigrant mother to kill the lover-boy who got her daughter pregnant. The woman who could not stand the sight of her young daughter's pregnancy quietly took her gun and shot the guy twice from behind without any argument or altercation.
The woman identified by Police as Paw Law, an immigrant living in the city of Clarkston, Georgia, after killing her victim tried turning the gun to herself to commit suicide before the gun was wrestled away from her.
Fireinthebone
gathered that Paw Law blamed Nyatole Eh,17, for her daughter's pregnancy, but she did not even confront Eh or had an argument
with him as family members hinted that he had intentions of marrying his teen lover but that dream was cut shot last Sunday morning.
The shooting which took place over the breakfast table took everyone in the house by surprise. A family member identified as Ta Oel was in the bathroom and heard two shots ring out. When Oel heard the gunshots, the relative ran into the room and discovered that Eh was bleeding from a gunshot wound to the head and to his hand. The family member stated to police that the mother then fired several more rounds before the gun was wrestled away.
When police arrived at the scene, they discovered the murder weapon on the floor above the victim's head and two family members leaning over his body trying to render aid. Eh was transported to Atlanta's Grady Memorial Hospital where he died from his injuries. Paw Law was arrested Monday and charged with the murder of her would be son-in-law. A family member said of the shooting, "It was surprising. I never thought something like this was going to happen. He's a very good, innocent guy."
FIRE:
Family, Let us learn to forgive and remember that vengeance belongs to the Lord. Every time we try to revenge, the matter gets worse. Now, a life is wasted, the woman may never live the jail alive, the unborn baby has been rendered fatherless and the young Teenage girl will probably have to bring up the child alone.
God is very reliable. Hand over complex matters to Him.