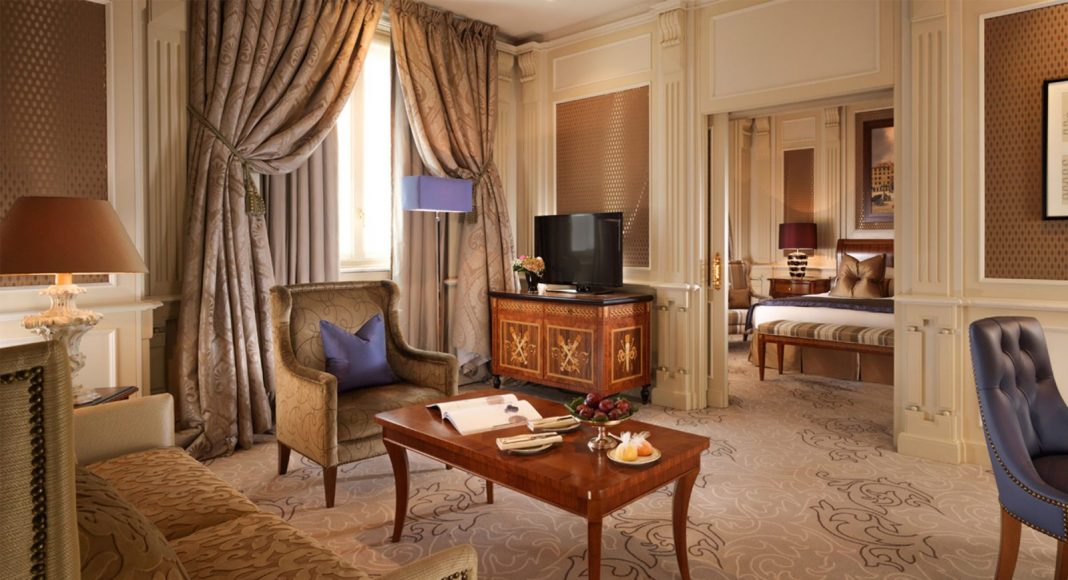 DIVINE PROSPERITY
Introduction
The subject of financial breakthrough and divine prosperity is still receiving a lot of attention because the bible says money answereth all things. Everyone wants to prosper and as a matter of fact, many people working or doing business today are doing so with the intention to prosper and live in abundance.
Ask him why he left his home town for Abuja, Lagos or Port-Harcourt, it is to seek greener pastures and to prosper and live a good life. Why are women playing soccer today, and joining dangerous sports like Boxing and wrestling today...Money and to prosper.
Why are people kidnapping and killing others today, Why is money the god of many people today - they want to enjoy the good life. Why do business and work engage people from Sunday to Sunday, leaving no time to serve God - Money and good life that comes from prosperity.
The desire to prosper runs through a man from the youngest to the oldest and anyone telling you he does not like to prosper is lying to you. Ask him why he sends his children to school, others are sending their children overseas to acquire better education...and to prosper in life.
But the truth of the gospel is that you are not down in the valley because things are down, NO! Everyone is crying the economy is bad and things are not working does not mean every one is poor.
His Light:
As a matter of fact, there are people whose stars shine brighter during difficult times. So the reason why you are down is that you don't have the light you need to navigate yourself up.
The devil does an evil exchange with his captives, he gives them riches and wealth with sorrow, he gives them money and they will not have the appetite to eat out of it, some he gives them Mansions they must never sleep in during their lifetime. Some get wealthy at the expense of their loved ones...
But the blessing that comes from God is through His light. His light brings illumination about secrets that can translate to wealth and such wealth is without sorrow.
Until the light of the Lord comes, His secret illumination comes, and you will continue to struggle. Until His light comes, your heaven is not open and no amount of hard work can make you shine.
God's blessing is His light that shines upon your heart and reveals certain secrets that were hidden before the light. The secrets of God transform a man and makes him wealthy. There were instances when the Lord had given people ideas and secrets which made them rich within months and years. Why?
The secrets of God come with open heaven, that will enable the word spoken by God to be fulfilled, even if it did not come like a promise. It's usually an instruction of what to do, yet it carries a promise of success with it because it is coming from the Almighty God.
How it Operates:
This is why, each time you receive deliverance from the Lord, not only does the problem go, but a new and better way opens to you. What the Lord does when He gives you an instruction that will take you to the next level:
1. Give you a good understanding of the instruction
2. Releases the secret code of success in that business or idea to you
3. He shakes all nations, and the desires of all nations and people for that product or service will come to Him and He directs them to your address.
This is why, when the hand of God is in your venture, you make a simple notice board advert online and boom, inquiries and orders will come from across the world. Meanwhile, you and your business are relatively unknown.
In Haggai 2:8, the Lord says Silver and Gold is mine, says the Lord of Hosts. He can give anything to anyone He loves and wishes to prosper. Did He not say the same in Deut 28:11, saying
"The lord shall make you plenteous in goods, in the fruit of thy body, and in the fruit of thy cattle, and in the fruit of thy ground, and in the land which the Lord sware unto thy fathers to give thee".
We just saw one promise to make you plenteous in four areas of life, in your goods, fruit of your body- Children, cattle- Investments and works of your hands - ground. The question is what are the secrets, i mean the covenant secrets for prosperity from the Lord.
Working it out
Divine prosperity has a lot to do with hard work, planning and executing ideas successfully. It has a lot to do with the patient application of biblical truths to your lifestyle in business and other areas. You will have to work hard at a goal and persevere to attain it, at the same time, you are praying hard for God's invisible hand to drive the process and bring favour your way.
You are also sowing kingdom seed within your means - what you can afford, or even sowing time and talents. It does not respond to prayer alone, but hard work and prayer. It has nothing to do with luck or chance, or with many qualifications - some people have three Master's degrees and four PhDs. It may not even have much to do with your profession or family background.
Poverty must die before Prosperity
Understand that prosperity is your godly heritage. Prosperity is a part of our heavenly heritage. It comes with being a child of the King! You have the ability to take back what the devil has stolen. You can claim a significant portion of the riches of this world and use them to finance the final, end-time harvest before the return of Jesus!
As easy as it seems, realize that the poverty mentality must die completely in a person before he can rise to prosperity. Everything begins within the inside of you, your imaginations and thoughts, for the bible say, as a man thinketh in his heart, so he is. You must begin to see pictures of a successful man or woman, doing the business you are planning to establish, or the one you are doing already. You must dream and see the picture of someone making it in business, that your competitors are beginning to envy. For until they begin to envy your achievements, it means the success you are looking for has not come yet.
"Behold, I give unto you power to tread on serpents and scorpions, and over all the power of the enemy: and nothing shall by any means hurt you." This scripture is the platform you need to destroy through prayer, any obstacle in your way to prosperity. Those forces of darkness say your shop will not stand, your business will not make sales or that your business is not better than theirs. You take steps to do things differently and better. You ask the Holy Ghost to push your efforts forward and the angels to announce your business to those that need your services.
God has given us power over the enemy, and by now you know that poverty is clearly one of the tools the enemy has used to keep us weak and ineffective for the Kingdom. But we have the power to overcome poverty. It is part of our prosperity heritage as sons and daughters of the Highest God. They have the backing of your Saviour and Master to prosper by clean hands, in righteousness, so as long as you are doing genuine business, use 3 Peter 2, which says "I wish that you prosper and be in good health as your soul prospereth...Use it to pray, asking God to make it real in your life.
Jesus wiped out the devil's power. He can no longer keep you poor. Now God is calling you to be a great giver and to participate in every aspect of the end-time harvest. I love giving to the things of God and will continue that way, all my life, but it is important to know how to create a winning business plan and execute it. It is vital to understand the process of identifying a viable business idea, do some market testing to prove the idea is going to be accepted by those it is intended, how to plan your execution strategies and how sustain a viable business and get it fully established. If you will prosper in godly ways, you must be committed to hard work and prayer at the same time.
Kingdom abundance thrives on hard work and excellence. So, in business or academics, you must plan to excel over all your competitors and become a reference point. That will bring glory to the name of the Lord and prosperity to you.
You must sow seed to have a harvest:
One of the covenant requirements for harvest is seed sowing and the Lord says here that Seedtime and harvest will remain till the end. This means that if you don't plant your corn during seed time, there will be no corn to harvest when others are harvesting theirs.
Praying for a blessing is still potent, but for divine prosperity, t
he prayer that will yield fruit is the one done after planting the seed of Corn on the earth. But, if you ignore the advice to plant Corn during seed time, no amount of praying and fasting will give you Corn during harvest.
Seedtime and seed planting is the covenant requirement for prosperity discussed in this write-up. Let us look into the Word of God and see what it says concerning Prosperity.
Obedience - To Hearken and Prosper:
In Deut 28
, which is devoted to blessings and curses, the Lord says If you will hearken diligently to the voice of the Lord thy God, to observe and to do all His instructions to you...then His blessings will fall upon you whether you are a Pilot or Banker.
I used to wonder while working in the bank that most of the top management staff had only a first degree and numerous on-the-job-training, while many guys in the middle management had excess qualifications - first degree, second degree, some even had Phds, a professional banker and Accountant qualification etc, yet they remained in the middle management. It is not by degree!
Divine prosperity is available, but only a few can get it because it is word-based and covenant driven and there is no shortcut. This is why you have many Pastors, brothers and sisters who are righteous, but very poor. They preach it but do not have the faith and persuasion to follow through.
It is the entrance of the Word that gives light and understanding to the simple. It is the same light that makes the difference. What you know in the Word and in the kingdom determines what you take home, if you know so little, your life has little impact, but if you know so much, you live in abundance.
If we go to Joshua I:8, we will see that your prosperity is in your hands and in the Word of God. It says "This Book of the Law shall not depart from your mouth, but you shall meditate in it day and night, that you may observe to do according to all that is written in it. For then you will make your way prosperous, and then you will have good success".
It's in your hands:
Prosperity and divine supply are real, but you have a hand in working it out. The secrets of God get into your hands, you have to work it out. The secret of the Lord will make you a star in the Kingdom in Jesus's name.
Prosperity starts with knowing God and His ways. The secrets of the Lord that maketh rich do not come to 'strangers' in the Lord, NO! It comes to people that know the Lord and His Word, It comes to people that love the Lord and everything about Him - His Word, His Will and His business of reconciling souls of men.
No stranger in the kingdom can have divine prosperity as it is defined in the scriptures, because they cannot handle it. Even the instruction (Secrets) would not make sense to them.
A Covenant - You understand and practice:
Divine prosperity is not a promise to all believers, otherwise, every Christian would have been wealthy. It is not procured by acidic prayers and fasting, even up to 40 days and nights, NO! It is a covenant you learn, understand and practise that brings the kingdom wealth to you. So, it can be itemized like this:
1. You acquaint yourself with the Word, meditate and do what it says.
2. Obtain the covenant requirements for prosperity and practise them as a way of life
3. The Lord releases His secret into your heart and you run with it.
4. He gives you a good understanding of how to execute the idea (instruction)
5. Then the Lord would shake the nations and their desires coming is directed to your address - For it is He that giveth thee power to get wealth.
Have you seen why it is not by luck, chance or connection? It is worked out with good understanding, and with obedience to the voice and instructions of God.
Meanwhile, all these are nothing to any person that loves the Lord and desires to please. Once you love the Lord and you are determined to do His will, you can be ushered into divine prosperity as soon as you understand your part of the covenant and play it.
Brethren, the secrets to obtaining wealth are hidden in the covenant. A lot of people know of the giving, sowing etc requirements that deliver divine prosperity but let us start with Noah... God told Noah in Genesis 8:22 that "while the earth remaineth, seedtime and harvest, and cold and heat, and summer and winter, day and night shall not cease.