MOTHERS, MENTOR YOUR GIRLS............Show Them the Path Way to Honour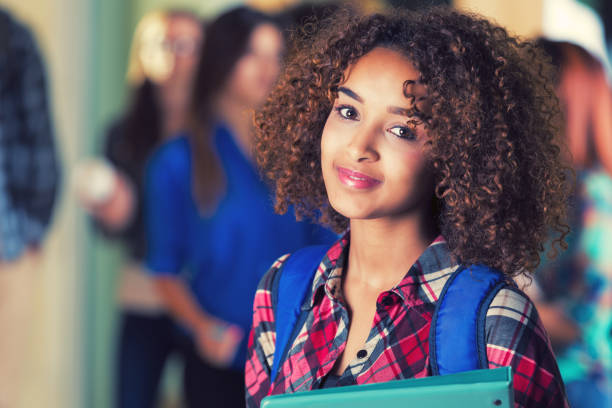 The training of young girls to mold them into respectable women is a serious assignment. It deserves all the attention this write up is trying to wipe up.
Apostle Paul who meditating on this very important matter when he wrote to Titus, his son in the gospel and advised him to encourage older women of good standing to train younger women and guide them especially about godliness, loving and caring for their husbands and children - for this was good.
Our girls are very precious, they are brilliant and in many schools, you will observe them topping their class and making overall best results, so they are intelligent. At home, they help in the house chores more than the boys and later in life, these girls graduate to become wives and mothers with their own children and homes.
A wise woman builds her home and moderates it to be peaceful. She affects the man and without any contest, controls most of the actions of their husbands. A humble wife in the house, no matter house gentle and quite she may be, controls up to 50% of whatever the husband does, while the aggressive and persistent ones could control up to 60% or more.
Businessmen and Entrepreneurs know the value of women, how much value a good woman can be to a businessman, in the factory and shops etc. Warren Buffet would later advice upcoming entrepreneurs to employ more women in their businesses if they want to succeed. So you can see why Apostle Paul admonished Titus to encourage older women with certain qualities to train other younger women.
Specifically, the trainer or mentors of younger women should be older women who themselves have mastered all the qualities God wanted them to cultivate; women who had learned to love their husbands, learned to love their children, and learned to be reverent, godly, modest and wise. We see the opposite in the world today. We have women without any record of raising a home trying to mentor young girls, Women who have not known what patience means, some divorcees and single mothers trying to mentor young girls.
In the church of God, it is women who have learnt to humble themselves, those who submitted themselves unto their husbands and through patience raised up their homes to the glory of God. These are the women that should mentor young girls. See his criteria:
1. Women with reverent Behaviour
Women who fear God in all they do. They live like Priests whose duty is to worship and honour God in all things. Women who have dedicated their lives unto God and offering their bodies as a living sacrifice unto God.
Apostle Paul posited that older women are to live like holy priests serving in the presence of God, to the extent that their prayers and sacred personal devotion to the Lord will be a reference point that will influence and motivate other younger women.
2. Not slanderers
Apostle Paul specifically says to women who want to serve Christ's church should learn to guard and control their tongues. We all know the danger of excessive talking = it breads gossip and gossip leads to defamation of character, and then bitterness, anger, malice and so on. It also talks about women who say what they mean and do what they say.
They are not liars or deceivers. A leader or mentor of young girls should be able to bridle their tongues and depart from abusive speaking ad filthy conversations. Uncontrolled tongue is very dangerous, and it indicates a life that is spiritually out of control.
3. Not given to much wine
The third godly characteristic is self-controlled. Godly women are Spirit-controlled and they they resist the voice of the devil to do evil. They are not slaves to drinks or any substance, fashion, and any other behaviour that does not please God.
They are women who have control over their appetite and things of the things of the world. This critria deals also with godly communication that speak grace and encouraging words instead of filthy conversation
4. Teachers of good things
Titus was to encourage these older women to develop a ministry of teaching younger women what is good. Younger women with children were to keep their primary focus at home, but the older women would do well to reach outside their homes and share what they had learned with those who would profit from it most. They should teach younger women to love their husbands and their children.