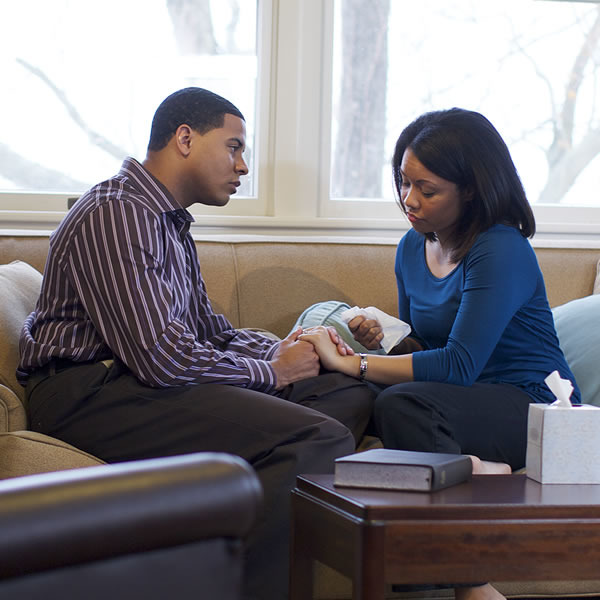 Family Reconciliation Series!
Divorce is very expensive for a believer.
Divorce could make you miss heaven
There is no perfect marriage, as the two people in marriage are not perfect.
Before you judge your spouse, judge yourself first.
Before correcting your spouse, look inwards and first correct your own weaknesses.
Introduction
The Lord God spoke to the ancient Israel through Prophet Malachi , Jehovah God said to ancient Israel: "I hate divorce", insisting that man should take heed to himself and do not be faithless (2:16). The Lord hates divorce because he loves people and divorce is devastating to humankind.
The Lord considers divorce as being faithless among other things, a failure of faith in the covenant of marriage and a failure of faith in the ability of both man and woman to live according to God words and precepts. If they were obedient to the word of God, divorce would never be an option. If they were sheep of the Lord, that hears His voice, there would be no irreconcilable differences that cause divorce.
The institution of marriage involves a covenant between a man, a woman, and God. If young people and others in marriage understand marriage to be a covenant, and the husband and wife under the Lordship of Jesus Christ, they would think twice before taking some decisions and actions that they take. T
he marriage institution is, therefore, an important institution for the purposeful growth and development of the society.
The marriage union was intended to be a lifelong arrangement and a Husband
who loves his wife will provide gentle leadership; he will not assume the role of a "tin god" who attempts to rule his wife with an iron fist. This is moreso, when both of them are bound together before God, and there is no difference.
The husband
and wife are to "cleave" to one another (Gen. 2:24). Jesus emphasized that what God "hath joined together" man is not to separate (Mt. 19:6), because, ideally, the husband and wife are bound together by law until the death of one of these parties (Rom. 7:2; 1 Cor. 7:39).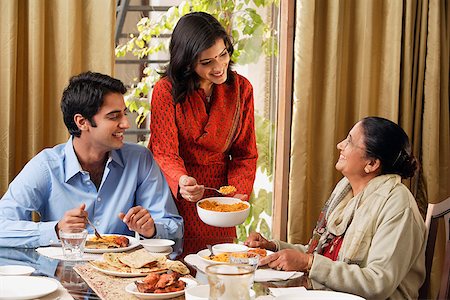 Reasons for Marital Crisis:
Lovely, but poor partners: - Life can bring different strokes to different families - Some marriages are peaceful and the couple love themselves, but they are 'bastardly' poor. They love themselves, but no money and no favour coming from anywhere...the devil testing them with poverty.
Rich but unstable partners: - Then, we have marriages blessed with riches and wealth, but no peace, infidelity and lack of trust. The man married a beautiful wife, but runs errand for urgly small girls.
I will change him after marriage: -Then also, we have some women who marry their husbands with the hope of changing their bad habits of smoking, drinking and womanizing, behaviour patterns formed over the years, which only God can change. So after trying for a while to change their spouse without success, discouragement, and resistance sets...and the trouble begins. Only God can change a person and change in a person take time to manifest.
Business as usual: - Some young ladies entering into marriage thought it will be a continuation of their old lifestyle, only to discover that marriage places restriction on both the man and the woman in certain matters. They cannot continue to keep the pictures of their Ex-lovers or continue to follow them after marriage. They will soon discover they cannot invite their Ex-lover to their home and other similar issues...Many at times they will ask
"Is this the marriage?
,
and the answer is YES.
Spiritual 'Goat and Sheep' in marriage: - Your marriage is facing crisis because both of you are hard hearted individuals, proud and 'blameless' - You have also bothered to study the word of God to know what it says about marriage, instead you are applying human wisdom, 'smartness' in dealing with your spouse. Both of you are 'goats', instead of sheeps - Hard truth.
One of you may have slipped into a secret sin or touched unclean things or entered into wrong places, or compromised your position one way or another, without confessing it.
Greed:- Some of you have wrecked your relationship through your greed - looking for what you don't need or trying to get what will not benefit your family.
When you are greedy for another man because of his position and status, greedy for money and promotion, get ready to pay the price - compromise and fall into sin.
Some of you, the devil has sponsored your business and other activities, directing his men and women to patronize you, and has initiated you into different immoral acts and the spirit of lust is living inside of you...and you think your marrying will stop your perverse thinking and behaviour...NO.
Sexual perversion: -Through sexual perversion, many young people has sold their soul to the queen of the coast and the spirit of lust has eaten deep into their lives before getting married...and you think the marriage will work, while the 'strongman' of Lust is still living inside of you...NO
Secret sin:- Some people has fallen to the trap of the enemy un-knowingly and have refused to confess to their spouse, so they can fight the battle together and overcome. Now, without confessing such secret sin to your spouse, you cannot be free from it, s now you hid and commit sin and it has become an iniquity on you.
Discussing your marriage: - You that discuss your marriage with your Ex-lover colleague in the office and make jest of your spouse before him/her, I pity you. These are the people you should have withdrawn from to enjoy your marriage, but NO, They will soon tear your marriage apart and your troubles will increase unto loneliness.
Foolish thoughts: - You think another man is treating his wife like a queen and your husband is not doing the same, when you are not close to the, neither do you know what the wife is suffering and tolerating. If you think one marriage is perfect you are deceiving yourself.

Brethren, Love is patient, love is kind. It does not envy, it does not boast

, it is not proud. It does not dishonor others, it is not self-seeking, it is not easily angered, it keeps no record of wrongs. Love does not delight in evil but rejoices with the truth. It always protects, always trusts, always hopes, always perseveres - 1 Corinthians 13:4-7
Divorce could stop many from entering the kingdom of God, not just because you divorced your spouse, but the moment you cannot stay pure and holy after divorce, the sin of sleeping with anyone other than your wife or fornication of the heart could cause one to miss heaven.
How to strengthen marriage
God's plan for marriage is not divorce because of the devasting effects of a divorce, not only on the children but for the man and the wife as well as the society. Another devastation of divorce is that for a believer, a divorce is is the alternative of celibacy. If you are a man, and decided to divorce your wife, you are not permeated to remarry, same with your wife.
One of the devastating effects odf divorce is that after divorce, you must remain unmarried till Christ come to take you home. Many women are today waiting and praying to God for another man as husband after divorcing their husband. It is obveouse that not all the men and women that have divorced their spouse can remain celibate for life, and so, the danger of adultery and fornication will be a daily test.
The effect of divorce on the children is another devastation of divorce are the children. They are much better off in a nuclear family, and unfortunately, there are far too many families that have failed. While both husband and wife have a responsibility to build and strengthen marriages to provide a stable environment for children, there are many things men can do as husbands and fathers to try to protect and preserve their marriage relationships and avoid a divorce and the issues that come from it. The necessary steps include:
Banish Divorce from Your Thoughts
If you have an idea that you would be better off outside the marriage, that thought alone can cause a major break in your motivation to make it better. Simply deciding that divorce is not an option will help you focus on what you can do rather than on what you don't want to do.
Honor and Respect Your Partner
Granted, your partner may not be the same person she was when you married. But she is still worthy of respect and honor. She is an incredible person in her own right. Consider making a list of her most amazing and endearing qualities so you can remember why it was you fell in love in the first place.
Communicate, Communicate and Communicate
There is no substitute for talking regularly and about everything. Our wives feel intimacy with us when we share openly about our lives, our interests, our dreams and our expectations. A family therapist friend of mine suggests that husbands and wives set aside 30 minutes each day without interruptions where the couple can just talk together. Effective communication is an important way to strengthen marriage.
Share Financial Expectations and Budgets
The demise of many families revolves around finances. Often we bring different expectations about money to a relationship and coming to agreement on how we handle money together is a critical component of success. Agree on a budget and an approach to debt and then live within your limits. Learn to differentiate between a need and a want, and then make sure your needs are met.
Give Her the Right Amount of Space - the Amount She Wants
One of the hardest balances to find is the amount of time to spend together. Too much is smothering; too little is inattentive. So when she needs some space to herself or with girlfriends, let her have it. When she wants more time with you, make time for her. If her time away from you begins to grow, it's a good time to sit down and talk about expectations and needs.
Many wives I have talked with have become a bit disillusioned with marriage when their spouse starts to fall apart physically. Shave and shower on the weekends; make time to exercise and eat smarter. Gaining weight and not taking good care of yourself is a turn-off for her. And the better care you take of yourself, the more likely she is to care more about her appearance too.
One of the best ways I know to keep a bit of a spark in marriage is to make time to court your wife. Make time for a "date night" every week, even if it is just a drive out for a milkshake. When times were leaner for us, my wife and I would trade babysitting with another couple, put the baby in a stroller and walk around the mall. Leave her little love notes where she will find them. Bring her a single rose occasionally. Little courting pleasantries go a long way in keeping a marriage strong.
Often marriages begin to fall apart when one partner or another holds a grudge. Forgiveness is a gift that you give yourself more than one you give your partner. So refuse to hold grudges and have a forgiving spirit.
Don't Hesitate to Get Help
If you are still having challenges, consider getting counseling or couples therapy. Often your workplace (or hers) will have access to an employee assistance program or EAP, where you can get some initial help and a referral to others. You might consider starting with a trusted member of the clergy if you share a religious heritage and then move beyond if needed.
Don't Try to Control Your Partner
Give her room to be the person she is and learn to cooperate.
Some Hard Marriage Reality Question:
1. What do you do when a spouse is convinced the marriage is over?
A lot can be done, first find out why he/she thinks its over with the marriage.
Take the matter to God in prayer.
Examine your life in view of the complaints of your spouse and decide to amend and correct every mistake. The man is expected to take leadership in this area and assure her of your love.
Many couple or partners talking divorce do not know the deep implications of divorce, except that man or woman is already estranged, divorce will distort your life plans and bring a lot of confusion.
Re-marrying does not mean the problem that led to your divorce will not recur again in the new marriage. Also, when you leave a marriage broken, you can hardly make a better marriage because the experiences of the past will hunt you and you can hardly trust the new husband or wife. This is why many remain un-married thereafter and fall into diverse temptation and sin, and many will have to live in regret till death.
Reality of life and marriage:
If you were ever in love, its not easy to break the love and just move on, as though nothing has happened.
You will find out that those people urging you on are all agents when the dust settles down. They want to make you like themselves - single parents or divorcees or better still they want to piush you of your marriage, so they can mock you. Many women become laughing stock as lonliness over a long period could make them 'fall' to younger men and sometimes their resources, cars, house and even her retirement benefits cold be the target of such younger men, set to devour her.
Sometimes, the same people urging you on, will turn around to blame you when the chips are down or even seek to replace you. We have the case of a magistrate court judge who separated a couple, only for the judge to go back and marry the woman.
Husbands, Wives - Value your spouse and think not that your marriage was an error. Work-out the marriage you want, rather than expecting things to workout itself.
Regret Cases 1: – A 39-year old wife, Fadekemi Adeleye
This woman told a Customary Court sitting in Aiyedun-Ekiti, in Ikole Local Government Area that she regretted divorcing her first husband. Fadekemi lamented that the beating from her present husband, Adeleye Ojo, was worse than that from her former husband.
The estranged wife, who said her husband, (the defendant) would flare-up at the slightest provocation; prayed the court to dissolve her three-year- old marriage.
"I regretted that I took money from my present husband to file a divorce against my former husband. "I have become a laughing stock in the area we live because of the beating and public disgrace. "People in our area now call me "Titilayo" meaning "There is joy in beating."
"My incumbent husband disgraces me in public, accusing me of having extra-marital affairs," the woman said. The woman also prayed the court for custody of the only daughter, Precious Adeleye, produced by the union and an order of the court for the release of her property in the man's house.