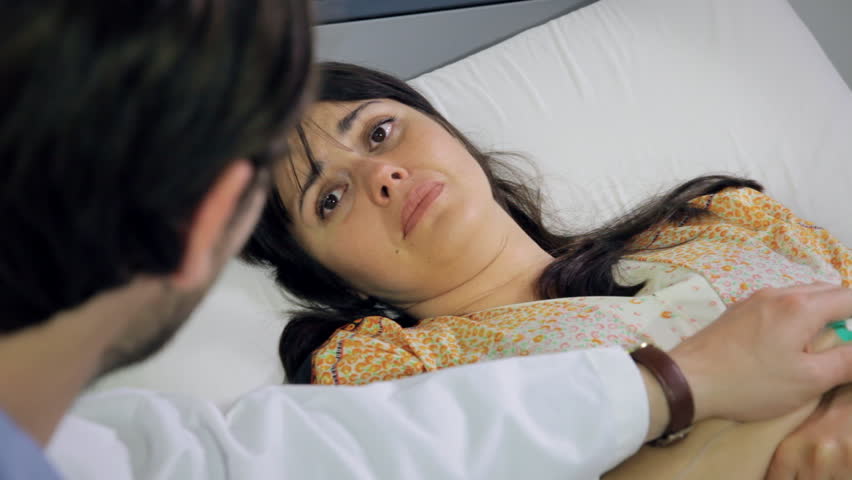 High Blood Pressure (Hypertension)
High blood pressure kills. That's a hard fact. High blood pressure, or hypertension, affects about 1 in 3 adults, and it could damage the heart, blood vessels, and kidneys, as well as other organs, if not treated.
Unfortunately, it is a problem that people in Nigeria and indeed Africa do not seem to understand. It could be caused by extreme depression, anxiety, and fear. These are all the issues the Bible warned believers to desist from. Fear is not a command in the scriptures that was repeated countless times to underscore its importance.
When a person is emotionally depressed, something has happened to him or her, many times the person may not be willing to disclose the problem to everyone, only a few trusted persons like their father, mother, and closest friends - Why because when some people experience an unexpected event, abuse, tragedy, etc, depending on their level of spiritual maturity, shocking events force people to withdraw from everyone and even activities...unto thinking, worrying, etc.
Hypertension or High Blood Pressure is an emotional problem that requires the attention and help of relatives and friends of the sick person, especially when a change in the person's behaviour is noticed. You should not blame them at all, counsel and persuade the person to hand over every concern to God.
It's a mood condition that makes people lose hope in life and become depressed for a long time. It usually starts like play until the person cannot handle his or her own life due to thinking or depression etc. David had an approach when he found himself depressed in Psalms 42:5-6, 11.
He was able to meditate and asked his soul the following, which is still relevant today for anyone suffering emotional problems. He asked his soul " Why are you cast down, O my soul? And why should you moan over me and be disquieted within me?
Hope in God and wait expectantly for Him, for I shall yet praise Him, my Help and my God".

He continued by saying reporting his soul to God Almighty "O my God, my life is cast down upon me; therefore he remembers God's help to him in the days gone by and have faith that God will once more help him and revive his soul - Wonderful!
David was able to advise himself when he noticed that his soul was downcast, how many of us can do this today. Yet it is what we all should learn how to do if we will win the battle against emotional challenges in life. All the suicide and suicidal thoughts are all resulting from extreme depression.
High blood pressure means high pressure (tension) in the arteries. The arteries are the vessels that carry blood from the heart to all of the tissues and organs of the body.
85-90% of people with high blood pressure have primary hypertension where the cause is unknown. 10-15% of people have secondary hypertension which is caused by other ailments such as kidney disorder or a hormonal disorder.
Hypertension can lead to heart disease, stroke, paralysis, and death. Predisposing factors include obesity, diabetes, emotional tension, stress, and heredity.
Brethren, be strong and know that there is no sickness that Jesus cannot heal. Tell your soul like David to patiently trust in the Lord - and hope in God and wait expectantly for Him. For you shall yet praise Him after your healing.
SOLUTION
Encourage yourself further in the Lord with the following scriptures.
1. Your help is from the Lord - I WILL lift up my eyes to the hills from whence shall my help come? Jer 3:23.
2 My help comes from the Lord, Who made heaven and earth.
3 He will not allow your foot to slip or to be moved; He Who keeps you will not slumber. [1 Sam 2:9; Ps 127:1; Prov 3:23,26; Isa 27:3.]
4 Behold, He who keeps Israel will neither slumber nor sleep.
5 The Lord is your keeper; the Lord is your shade on your right hand [the side not carrying a shield]. [Isa 25:4.]
6 The sun shall not smite you by day, nor the moon by night. [Ps 91:5; Isa 49:10; Rev 7:16.]
7 The Lord will keep you from all evil; He will keep your life.
8 The Lord will keep your going out and you're coming in from this time forth and forevermore. [Deut 28:6; Prov 2:8; 3:6.]

The Bible speaks often of miraculous healing through the work of Jesus Christ and faith in God. Our Lord is able to provide comfort and healing for you and your loved ones if you can believe in Him and pray.
Jesus's healing is for today just as much as it was when he walked the earth and performed miracles of healing the sick and disabled. The Bible tells us that "But he was pierced for our transgressions, he was crushed for our iniquities; the punishment that brought us peace was on him, and by his wounds, we are healed." - Isaiah 53:5. Jesus can still heal today!
Praying Scripture back to God is a wonderful way to focus on his promises and provision. You can pray these Bible Verses out loud over your life, sickness, and your loved ones with faith in your heart, you will surely give a testimony.
The power of God to heal has been demonstrated and is evidenced through both Old Testament and New Testament Scriptures that God does have the power to heal our physical bodies, and some of us are living witnesses to this awesome power of God. Miraculous healings still happen today!
All you need to do is to believe and pray as Jeremiah did. He says - "Heal me, O Lord, and I will be healed; save me and I will be saved, for you are the one I praise." - Jeremiah 17:14
When you are overwhelmed with health problems, bad news, or relationship struggles, the Word of God can be your source of supernatural help. Don't give up! God promises greater things in store - a future filled with promise and hope! This is the strength of believers in Christ. We know that His promises are sure if we can just believe and pray, the healing we need will be ours.
Apostle James says - "Is anyone among you sick? Let them call the elders of the church to pray over them and anoint them with oil in the name of the Lord. And the prayer offered in faith will make the sick person well; the Lord will raise them up. If they have sinned, they will be forgiven." - James 5:14-15 if anyone is sick pray and healing will come
And the Lord told the Jews, "He said, "If you listen carefully to the LORD your God and do what is right in his eyes, if you pay attention to his commands and keep all his decrees, I will not bring on you any of the diseases I brought on the Egyptians, for I am the LORD, who heals you." - Exodus 15:26
"Worship the LORD your God, and his blessing will be on your food and water. I will take away sickness from among you…" Exodus 23:25
The following verses of scripture are God's promises and assurance for your healing. Speak them to your body, shout them loud and prophesy them until they enter into bones until you rise from that bed of affliction.
You can receive your healing right in your living room by speaking the Words of God. Remember there is no sickness without a spirit attached, and the spirit hears your decrees. They will leave your body when your words are mixed with faith.
"So do not fear, for I am with you; do not be dismayed, for I am your God. I will strengthen you and help you; I will uphold you with my righteous right hand." ~ Isaiah 41:10 do not fear God is with you
"Surely he took up our pain and bore our suffering, yet we considered him punished by God, stricken by him, and afflicted. But he was pierced for our transgressions, he was crushed for our iniquities; the punishment that brought us peace was on him, and by his wounds, we are healed." - Isaiah 53:4-5
"But I will restore you to health and heal your wounds,' declares the LORD" - Jeremiah 30:17 god restores health
"See now that I myself am he! There is no god besides me. I put to death and I bring to life, I have wounded and I will heal, and no one can deliver out of my hand." - Deuteronomy 32:39
"if my people, who are called by my name, will humble themselves and pray and seek my face and turn from their wicked ways, then I will hear from heaven, and I will forgive their sin and will heal their land. Now my eyes will be open and my ears attentive to the prayers offered in this place." - 2 Chronicles 7:14-15
"You restored me to health and let me live. Surely it was for my benefit that I suffered such anguish. In your love you kept me from the pit of destruction; you have put all my sins behind your back." - Isaiah 38:16-17
"I have seen their ways, but I will heal them; I will guide them and restore comfort to Israel's mourners, creating praise on their lips. Peace, peace, to those far and near," says the LORD. "And I will heal them." - Isaiah 57:18-19
"Nevertheless, I will bring health and healing to it; I will heal my people and will let them enjoy abundant peace and security." - Jeremiah 33:6
"Dear friend, I pray that you may enjoy good health and that all may go well with you, even as your soul is getting along well." - 3 John 1:2
"And my God will meet all your needs according to the riches of his glory in Christ Jesus." - Philippians 4:19
"He will wipe every tear from their eyes. There will be no more death or mourning or crying or pain, for the old order of things has passed away." - Revelations 21:4
1. O Lord, give unto me the gift of healing through the blood of Jesus.
2. O Lord, restore unto me the original blueprint of my life in the mighty name of Jesus.
3.
Invisible marks and spots in the fountain of my life, be wiped away by the blood of Jesus.
4. O Great Physician, by all the power for which you are known to be God, arise and repair every damaged cell in my body in the name of Jesus.
5. Let there be a divine rearrangement in my genes to reject satanic instructions in the mighty name of Jesus.
6. Let there be a divine spiritual reversal of all the damages inflicted on my genetic code in the name of Jesus.
7. O Lord, release your healing enzymes to repair every internal damage I've suffered in Jesus' name.
8. Let my blood receive the touch of fire now in the name of Jesus.
9. Let my body cells receive the fire of God now in the name of Jesus.
10. I bind the spirit in charge of afflicting me with HBP in Jesus Christ's name
11.
Blood of Jesus, flush out every evil deposit out of my blood, in the name of Jesus.
12. Hypertension, High Blood Pressure troubling my life - Die in the name of Jesus Christ.