SUCCESS.........I need a job, I need a job - Learn how to create the job you Need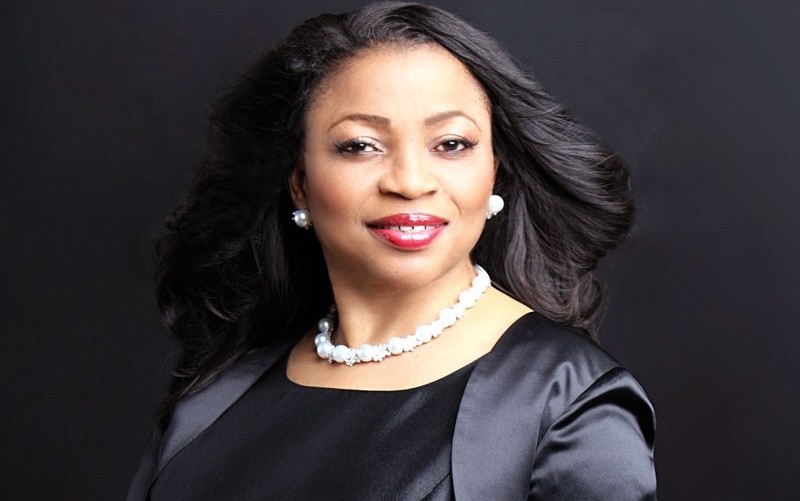 CONTENT:
1. How to create a successful business.
2. How to receive Favour beyond hard work.
3. How to Develop Creative thinking abilities.


DEPRESSED?
There is no need for depression. There is only need for you to seek divine direction from God and run with the idea or instruction that God gives you.
Remember you must ask, seek and knock to find.
Rule 1 - Success is not necessarily a function of miracles. Rather, God gives us a platform in which to Develop unto success.
Joshua was given a road-map by God, and he followed the principles given by God and became successful.
Rule 2 - Success is not without a price. There is always a price to be paid for success. If you are not ready for the price, don't even bother trying. God will give you a platform idea, but you will have to develop it into a business, implement the plan with all the challenges that will come your way until you reach success. If you are ready to study, meditate and plan your way through, then remain in your comfort zone.
Rule 3 - You don't have to be among the crowd. Find out something different to do and be ready to work hard at the idea. Reflect on your inert skills, experience and exposures. Meditate on what your heart is happy to do and the things you do in your spare time time. Reflect also on things that make you happy and see which one of these you can provide as services to people, provided you can add value to it. Ask God for help if you cannot find anything different to do.
Remember that success is incubated alone. Eagles fly alone and at exceptionally high altitude. Chickens have wings, but cannot fly...If you keep chicken friends, you will crawl!
Rule 4 - The way to success is lonely. Accept loneliness in order to find success.
Take an isolated position, refuse to do what others are doing except it is a platform from the Lord for you...or you have a new and better way to do that business and provide that service.
Take the risk to stand alone, even if everyone has despised you.
Rule 5 - Think your 'platform' through. Take time to develop the idea robustly and then launch out. Refuse to be distracted by anyone or thing. Make sure your vision is precise and accurate.
Rule 6 - Narrow your sight to your vision. Face the actualization of your vision with single mindedness. That's your main focus continually until you reach the 'promised land'.

Additional Wisdom for SUCCESS
There is a Price to pay - Have you woken up at 1.00am and cannot sleep again, because something is driving. There is a price to pay in purposeful hard work...there is a price to pay in prayer. Jacob held an angel of the Lord and said "I will not leave you until you bless me"
Change whatever you don't like in your life through prayer and hard-work. God is the One that make people successful, He will make you successful.
Embrace your destiny. When God speaks, believe it and run with that word. Don't despise the days of the small beginning. In Genesis, Abraham believed the Lord and it was counted for him as righteousness. Embrace your destiny,
Continually ask for God's direction for the platform He gave you to develop, When God gives you a definite platform, He is always available to help you succeed in the business.
There was famine in the land, God directed Abraham to go to Egypt and he came back successful. There was another famine in the days of Isaac and he wanted to go to Egypt as his father Abraham did....and God says NO. Stay in this land and I will bless you. He obeyed God instruction and he became very great by God Himself. Always seek God direction and follow it!
Separate yourself....There are some associations that slow you down. Friendship is by choice. Anything that is not adding value to your life, cut them off.
Be Principled - People that will be great are greatly PRINCIPLED. They are simple, humble but greatly Principled. When you meet them on issue of principle, you will find the very hard to break.
Begin to act by divine Instruction/direction. When ever you hear a word from the Lord, believe and act on the Word. It is not what you know that makes you great. It is what you know and do that will leave you great. If you know and know and know, without taking action, you will not become great as you think. You must act. God told Abraham to walk through the land and He will give it to him, and God did as He acted.
Open an Alter of Sacrifice. You cannot make yourself great, only God makes one great. If God is going to do it for you, do something that will make Him do it, by raising an Alter of sacrifice unto the Lord. Abraham. Isaac and Jacob all of them raised alters of sacrifice. David and Solomon also, among the many other men of faith that knew the secret of sacrifice.
God gave His only begotten Son, Jesus Christ to us and Abraham also willingly gave his only son, Isaac to God before the Lord spoke to him through an angel of the Lord not to kill the boy. And the Lord vowed to him, that for doing what he did, "In blessing, God will bless him" and Abraham was blessed by God until he became great. Sacrifice is an offering that is painful to give!
Kingdom Business Ethics - What bible say about doing business
Leviticus 19:11 - "You shall not steal; you shall not deal falsely; you shall not lie to one another.
Proverbs 22:1 - A good name is to be chosen rather than great riches, and favor is better than silver or gold.
Romans 12:2 - Do not be conformed to this world, but be transformed by the renewal of your mind, that by testing you may discern what is the will of God, what is good and acceptable and perfect.
Mark 8:36 - For what does it profit a man to gain the whole world and forfeit his soul?
Proverbs 11:1 - A false balance is an abomination to the Lord, but a just weight is his delight.
Colossians 3:23 - Whatever you do, work heartily, as for the Lord and not for men,
Proverbs 19:17 - Whoever is generous to the poor lends to the Lord, and he will repay him for his deed.
Isaiah 1:17-19 - Learn to do good; seek justice, correct oppression; bring justice to the fatherless, plead the widow's cause. "Come now, let us reason together, says the Lord: though your sins are like scarlet, they shall be as white as snow; though they are red like crimson, they shall become like wool. If you are willing and obedient, you shall eat the good of the land;
Colossians 3:17 - And whatever you do, in word or deed, do everything in the name of the Lord Jesus, giving thanks to God the Father through him.
Luke 16:15 - And he said to them, "You are those who justify yourselves before men, but God knows your hearts. For what is exalted among men is an abomination in the sight of God.
Matthew 6:24 - "No one can serve two masters, for either he will hate the one and love the other, or he will be devoted to the one and despise the other. You cannot serve God and money.
Psalm 15:1-5 - A Psalm of David. O Lord, who shall sojourn in your tent? Who shall dwell on your holy hill? He who walks blamelessly and does what is right and speaks truth in his heart; who does not slander with his tongue and does no evil to his neighbor, nor takes up a reproach against his friend; in whose eyes a vile person is despised, but who honors those who fear the Lord; who swears to his own hurt and does not change; who does not put out his money at interest and does not take a bribe against the innocent. He who does these things shall never be moved.
Micah 6:8 - He has told you, O man, what is good; and what does the Lord require of you but to do justice, and to love kindness, and to walk humbly with your God?
Proverbs 20:23 - Unequal weights are an abomination to the Lord, and false scales are not good.
Mark 7:20-22 - And he said, "What comes out of a person is what defiles him. For from within, out of the heart of man, come evil thoughts, sexual immorality, theft, murder, adultery, coveting, wickedness, deceit, sensuality, envy, slander, pride, foolishness.
Leviticus 19:35-36 - "You shall do no wrong in judgment, in measures of length or weight or quantity. You shall have just balances, just weights, a just ephah, and a just hin: I am the Lord your God, who brought you out of the land of Egypt.
Leviticus 19:13 - "You shall not oppress your neighbor or rob him. The wages of a hired servant shall not remain with you all night until the morning.
Leviticus 25:39 - "If your brother becomes poor beside you and sells himself to you, you shall not make him serve as a slave:
James 4:17 - So whoever knows the right thing to do and fails to do it, for him it is sin.
1 Peter 5:8 - Be sober-minded; be watchful. Your adversary the devil prowls around like a roaring lion, seeking someone to devour.
Leviticus 23:22 - "And when you reap the harvest of your land, you shall not reap your field right up to its edge, nor shall you gather the gleanings after your harvest. You shall leave them for the poor and for the sojourner: I am the Lord your God."
Leviticus 19:14 - You shall not curse the deaf or put a stumbling block before the blind, but you shall fear your God: I am the Lord.
Deuteronomy 15:13-14 - And when you let him go free from you, you shall not let him go empty-handed. You shall furnish him liberally out of your flock, out of your threshing floor, and out of your winepress. As the Lord your God has blessed you, you shall give to him.
Numbers 23:19 - God is not man, that he should lie, or a son of man, that he should change his mind. Has he said, and will he not do it? Or has he spoken, and will he not fulfill it?
Colossians 1:10 - So as to walk in a manner worthy of the Lord, fully pleasing to him, bearing fruit in every good work and increasing in the knowledge of God.
Psalm 128:2 - You shall eat the fruit of the labor of your hands; you shall be blessed, and it shall be well with you.
Leviticus 25:14 - And if you make a sale to your neighbor or buy from your neighbor, you shall not wrong one another.
2 Peter 1:3 - His divine power has granted to us all things that pertain to life and godliness, through the knowledge of him who called us to his own glory and excellence,
Proverbs 28:6 - Better is a poor man who walks in his integrity than a rich man who is crooked in his ways.
Proverbs 3:4-5 - So you will find favor and good success in the sight of God and man. Trust in the Lord with all your heart, and do not lean on your own understanding.
Leviticus 25:43 - You shall not rule over him ruthlessly but shall fear your God.
Leviticus 19:10 - And you shall not strip your vineyard bare, neither shall you gather the fallen grapes of your vineyard. You shall leave them for the poor and for the sojourner: I am the Lord your God.
Proverbs 21:6 - The getting of treasures by a lying tongue is a fleeting vapor and a snare of death.
Nehemiah 1:7 - We have acted very corruptly against you and have not kept the commandments, the statutes, and the rules that you commanded your servant Moses.
Proverbs 18:17 - The one who states his case first seems right, until the other comes and examines him.
Proverbs 13:23 - The fallow ground of the poor would yield much food, but it is swept away through injustice.
1 Timothy 5:18 - For the Scripture says, "You shall not muzzle an ox when it treads out the grain," and, "The laborer deserves his wages."
Psalm 78:72 - With upright heart he shepherded them and guided them with his skillful hand.
Joshua 1:9 - Have I not commanded you? Be strong and courageous. Do not be frightened, and do not be dismayed, for the Lord your God is with you wherever you go."
Exodus 25:40 - And see that you make them after the pattern for them, which is being shown you on the mountain.
1 Peter 2:18-20 - Servants, be subject to your masters with all respect, not only to the good and gentle but also to the unjust. For this is a gracious thing, when, mindful of God, one endures sorrows while suffering unjustly. For what credit is it if, when you sin and are beaten for it, you endure? But if when you do good and suffer for it you endure, this is a gracious thing in the sight of God.
2 Timothy 3:16 - All Scripture is breathed out by God and profitable for teaching, for reproof, for correction, and for training in righteousness,
Matthew 19:26 - But Jesus looked at them and said, "With man this is impossible, but with God all things are possible."
Ecclesiastes 7:14 - In the day of prosperity be joyful, and in the day of adversity consider: God has made the one as well as the other, so that man may not find out anything that will be after him.
Proverbs 22:1-29 - A good name is to be chosen rather than great riches, and favor is better than silver or gold. The rich and the poor meet together; the Lord is the maker of them all. The prudent sees danger and hides himself, but the simple go on and suffer for it. The reward for humility and fear of the Lord is riches and honor and life. Thorns and snares are in the way of the crooked; whoever guards his soul will keep far from them. ...
Psalm 24:3-4 - Who shall ascend the hill of the Lord? And who shall stand in his holy place? He who has clean hands and a pure heart, who does not lift up his soul to what is false and does not swear deceitfully.
2 Kings 12:16 - The money from the guilt offerings and the money from the sin offerings was not brought into the house of the Lord; it belonged to the priests.
James 1:27 - Religion that is pure and undefiled before God, the Father, is this: to visit orphans and widows in their affliction, and to keep oneself unstained from the world.
Luke 6:31 - And as you wish that others would do to you, do so to them.
Finally
Whatever God does for you, give HIM the glory. Return all the glory to God for everything He does for you. Don't say its your wisdom or effort, celebrate Him for everything, No man shares His glory. It is dangerous and very destructive thing to do.
Remember that Jesus came in search of you, to save you from sin, disease and poverty, give your heart to Him today.
He has an assignment for you. Become His child and He will guide you with divine revelation unto success without too much stress.
Say this prayer with me
Lord Jesus Christ, I come to you as I am, a sinner.
I ask You to forgive my sins and give me the grace to sin no more.
Come into my life and be my Lord and personal Saviour.
Write my name in the book of life.
Thank You Jesus Christ for making me your son/daughter.
I am born again in Jesus Christ name, Glory to Jesus Christ!
The Lord make you successful today,in Jesus Christ name.
FIRE...
===============2nd Story=======================

HOW TO RECEIVE DIVINE FAVOUR AND MERCY ........Beyond Labour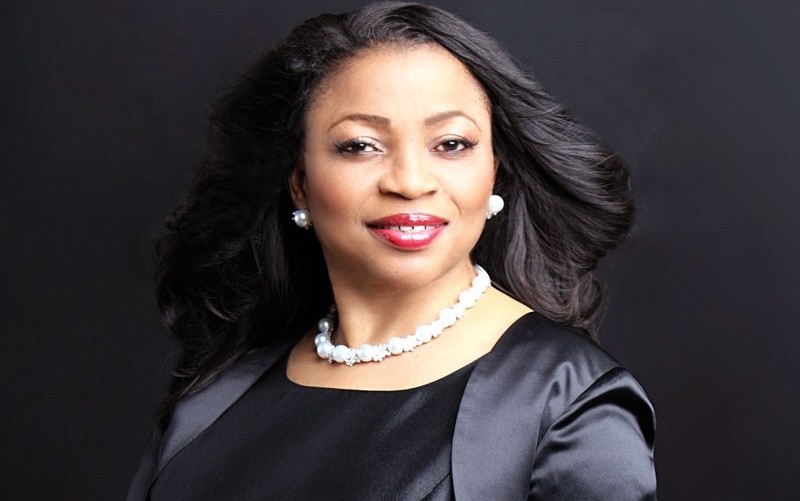 HOW TO RECEIVE DIVINE FAVOUR AND MERCY
"A blessed life is a favored life".
1. Ps 102:13: - 'Thou shalt arise, and have mercy upon Zion: for the time to favour her, yea, the set time, is come'
2. Prov 10:22; - 22 The blessing of the LORD, it maketh rich, and he addeth no sorrow with it.
3. Romans 9:13-16, 2Cor 5:17, Heb 2:2-3
INTRODUCTION
Favour is one critical success factors of life. A life that will succeed will need to encounter the favour of God and remain in his presence all year long in succeed. It is for this purpose that I want to share with us what the word of God says about mercy and divine favour.
Favour is an act of kindness performed or granted out of goodwill. it is preferential treatment shown to somebody. When a man finds favour in the sight of God, that man will cease to struggle for anything he desires. All that he can ever ask for or imagine will be granted to him, not because he deserves it, but because he has found favour. The person operating under favour may not be qualified for blessing, but he gets blessed all the same simply because he has obtained favour.
Mercy is compassion, kindness or forgiveness shown to someone in need. When you are merciful i.e. show mercy to people, favour will locate you. You will enjoy favour from men and from God. When you pardon a guilty person, you have shown mercy and have qualified yourself for favour.
In life you observe some persons usually get things done easily, while others struggle and labour hard to get the same things. The difference between these two kind of persons is FAVOUR. The ones who get things easily done without sweat, are operating in favour. Somehow these persons have found the pathway to the house of favour, having obtained it and are operating in it.
Favour is to show exceptional kindness towards someone, favour is giving a person preferential treatment . God loves everybody, but there are people who He responds to, quickly when they pray or in need.
Everyone needs favour to operate in the fullest of life. Favour just makes people to like you and do business with you. God is the one that gives favour, when the favour of the Lord is upon a man's life everything turns out to be good. Every misfortune turns into a fortune. Every misery turns into Ministry. Joseph practically demonstrated and operated in this kind of favour.
But, favour do not just come on its own accord, somethings need to be done to attract the favour of God. God is not moved by our faces or situations but the dependence upon Him.
PEOPLE THAT OPERATED IN THE FAVOUR OF GOD
1) Joseph: Joseph was favoured so much that Jealousy set in. He was sold into slavery by his own brothers that hated him. But the favour of God turned his captivity into dominion. Joseph had favour with man and with God, he turned into a leader in Portiphar's house and in Prison . Gen 39;21. it was favour that made him a Prime Minister in a land where he was supposed to be a slave.
2)Ruth: Ruth was a foreigner but had favour and married Boaz and became the grandmother of David and great grandmother of our Lord Jesus. It takes favour to be taken as a wife.
3) Esther: Esther found favour with a foreign king and became the queen of the land. she was not wearing any beauty agent yet she won the beauty contest. God's favour located her. Eshter 2;17
4) Mary: Mary was favoured and became the mother of Jesus on earth. Luke 1;30
HOW TO ATTRACT THE FAVOUR OF GOD
The presence of God is thus the factor that gives heaven its name. Those that will enjoy divine favour are those that are seated together with Christ in the heavenly places. Until your mind begins to picture heaven at all time, you are sitted outside the heavenly and so will still not enjoy divine favour. Form the presence of God there is fullness of joy, at His right hand are pleasures for evermore. You enjoy this fullness of joy and perpetual pleasures by favour, and the primary qualification for this divine favour is dwelling constantly in the consciousness of God's presence.
Favour can be attracted. If you seek favour you can find it. There are certain things you can do to bring the favour of God upon your life continuously for the rest of your life on earth. I have watched pastors prophesied favour to their members there is nothing wrong with that, without knowing certain truths the devil can stop the flow of continuous favour upon a believer's life. Ignorant is the number problem in the kingdom. (Hosea 4:6) To have a lasting and enduring favour, believers need to do the following.
Study the Word: Read the bible and keep the commandment of the lord. Prov 3;1-6.
Mercy: Prov. 3:34: Let not mercy and truth forsake thee: bind them about thy neck; write them upon the table of thine head: So shalt thou find favour and good understanding in the sight of God and man. When you are merciless and heartless, you will not find favour. Being merciful helps you to find favour even when others cannot find it.
Prov. 3:3-4: Let not mercy and truth forsake thee: bind them about thy neck; write them upon the table of thine head: So shalt thou find favour and good understanding in the sight of God and man.
Truth: Truth is living a life of honesty and sincerity. Favour is attracted to those that are always truthful. When you stand for the truth at all time, the truth will certainly set you free at the end. It may look like you are in trouble at the beginning, but before the end of the episode, favour will speak out on your behalf. Telling the truth at all times activates both human and divine favour in your life.
Make up your mind to always be truthful. Your resolve should be that you would rather die telling the truth than become caught up in a web of lies and deceit. The devil is the father of all liars and all liars shall have their part in the lake of fire. You speak truth always, you will certainly live a life of favour.
Goodness: This is the quality of being good. It is the quality of having or showing a kind and generous disposition. Being good to people is yet another factor that can activate favour. When you are good, you find favour everywhere you go, even in the most unlikely quarters. People will favour you even if you don't have a personal relationship with them.
Diligence: Prov. 11:21: He that diligently seeketh good procureth favour: but he that seeketh mischief, it shall come unto him.
Seeking Good of others: Prov 11; 27. prov 12;2. People who want the downfall of others may not get favour. Your goodness is a currency for procuring favour. When you are good to people around you, favour will be handed over to you.
Prov. 12:2: A good man obtaineth favour of the LORD: but a man of wicked devices will he condemn. When you are in the habit of showing goodness to everyone around you, even to those who don't deserve it, then you will be qualified for favour that comes from God.
Marriage: The bible says in Prov. 18:22: Whoso findeth a wife findeth a good thing, and obtaineth favour of the LORD.
Righteousness gives favour: the base of God's favour is reconciling with God. Giving your life to God. God gives special preference to His children.
Prayer Points
1. Thank the Lord for keeping you alive to this moment
2. Praise God because his mercies endure forever.
3. Mighty God, have mercy upon me and forgive all my sins
4. Dear Lord, you are rich in mercy, show your lover to me today in the name of Jesus
5. Father, show me your favor in the name of Jesus
6. Oh Lord, let goodness and favour follow me in all that do in the name of Jesus.promotion,
7. Divine mercy and favour of God locate me today.
8. Every protocol of the enemy around my life and finances, scatter by fire in Jesus Christ name.
9. By fire by force, I possess my long over due promotion now, in the name of Jesus.
10. I command the Jacob that is still alive in me and fighting against my Israel, your time is up, die, in the name of Jesus.
11. Oh God , have mercy on me ,turn my blessing around and increase me on every side, now in the name of Jesus.
12. I command every affliction of the taskmasters in my life, paralyze and terminate, in the name of Jesus
FIRE...
==========3RD Story=========================
In life, people are endowned differently. God made some people big, others small, some are tall, others are short. But when it comes to beauty, you will see beauty in all sizes.
There are people short and handsome or beautiful people. Also, you will find tall and handsome men and women, the difference however, is that the tall and handsome or beautiful people has elegance!.
Some people are, by nature, more creative. However, there are a variety of ways you can bolster your creative side. Establish rituals, like journaling, that bolster creativity. Work on changing your mindset, opening yourself up to new ways of thinking. You can also seek support from others. Networking with like minded people can help you be more creative yourself.
In our society today, the need for creative thinking is higher than any other time in modern history. The need to spot opportunity and design a creative solution has become a central factor is business success. In a competitive and past-paced world of today, where technology and the internet has transformed almost everything, only the knowledgeable that thinks ahead will win the business battle to succeed.
So, in both private and corporate organizations, creativity is required from staff and employees, Whether it comes with superbly packaged products, enticing marketing campaigns, innovation breakthroughs or as trivial as solving daily challenges in the workplace, creative thinking will continue to be in demand. It is this trait that has distinguished some employees as Entrepreneurs and set them apart from others.
People who work in every sphere need to get down to the basics of creative thinking and its routine and processes. This is why I am writing this articles. To help people embrace creative thinking as a way of life and also enjoy the benefits. The truth is that everyone can engage in creative thinking, starting from what you are doing. You can undertakes to improve the tools you work with.
You can write a software that works better than the one you are using when ther software is giving too much trouble. The tools to create a better software are available, but you have to be determine to change a troublesome software and to do things better and easier, then you will discover how easy is to create the change you want.
Everyone can think-out new ways of doing the same thing and when this kind of meditation is put into practice and it becomes a way of life, such a person is practicing creative thinking. See my first write-up on Understanding Creative thinking.
Going forward, I will like to state that creative thinking requires open-mindedness and flexibility and there are different approaches to creative thinking. The only motivation needed for creative thinking to begin is a problem and a desire to solve that problem. Everyone can be creative, not for the sake of it though. Everyone can actually seek different approaches to solving a problem.
Approaches to Creative Thinking:
There are basically two approaches to creative thinking.
1. Creative thinking approach to solving an existing problem.
2. There is another approach to creating a new product or service.
Creating Thinking Approaches to Solving an existing problem
A. A person can approach creative thinking and desire to solve a problem from his professional training and learning. In this type, you are looking for a better way to solve a professional problem, or a different way to solve a professional problem. Here, you are moving from the known to better unknown
B. A person can decide to seek solution to a problem that has troubled him, though it is not in the area of his profession or training. You start by understanding the problem as it usually occur, dissecting every strand of that problem to understand it thoroughly, its roots and effect before embarking on solution approaches.
C. Then, you have the artists who depict the society as they see it or paint the picture of the society they want to see in the future. Indeed, every one can undertake creative thinking. This is why many think that creative thinking is not a talent, it is a skill that can be learnt. It empowers people by adding strength to their natural abilities which improves teamwork, productivity and where appropriate profits
Creative Thinking Approach to Creating a new product or service:
Again is involved here. A person may spot a problem in a community or group of people which becomes an opportunity to create a new product or the improvement of existing product to meet the need spotted.
The person embarking on creative thinking will usually have to gain a thorough understanding of the problem and what people will accept as a solution to the problem. The person will also have to know the features of the closes product in that field and it's shortcoming in addressing the present need before embarking on creative thinking processes that will eventually produce the solution.
The next level is that your meditation and research and information gathering must lead you to develop a mental product that address the need. If you cannot see the picture of the new products with all the desired features working in the life of people and solving their problem, you have not reach the point to embark on Prototype development.
Once you can see the mental picture of the product, then you can embark on prototype development. Remember that some prototype have solved specific problems of an organization or people, but fall short of commercial viability. If your solution solves your organization's problem, but short of commercialization, don't worry. It only requires further research and study.
The beauty of doing more or less is that, the more you do of what you're doing, the more you'll get of what you've got. Creative thinking requires that you continually dig deep into yourself and generate more, newer, better, faster, cheaper, different ideas that you can use to improve the important parts of your life.
Qualities of Creative Thinkers:
There are seven qualities of creative thinkers. When you practice one or more of these qualities, you begin to prove to yourself that you are truly a genius, and you simultaneously disprove the negative hypothesis.
Ask Questions
The first quality is that creative thinkers are intensely curious. They are always asking questions. They ask questions like "Why?" very much like children do all the time. Then they ask, "Why not?" "Why can't we do it?" "Even if it hasn't been done before, can it be done now?"
Practice Zero Based Thinking
The second quality of creative thinkers is that they practice "Zero-Based Thinking" all the time. They continually ask themselves, "If I were not now doing what I am doing, knowing what I now know, would I start?"
And if the answer is no, they cut their losses, discontinue what they are doing and start doing something else. It is absolutely amazing how many people persist in something that they wouldn't even get into if they had to do it over again. And they wonder why they are making so little progress.
Change Your Mind
The third quality of creative thinkers is that they have a willingness to change. They recognize that in a world such as ours, the unwillingness or inability to change is fatal. They prefer to be in charge of their lives rather than being caught up in the flash flood of change that is inevitable and unavoidable. The words of the truly flexible person, the person who is willing to change are simply, "I changed my mind." According to researchers, fully 70% of the decisions you make turn out to be wrong in the long run. This means that you must be willing to change your mind and try something else most of the time. Mental flexibility is the most important quality that you will need for success in the 21st century.
Admit When You Are Wrong
The fourth quality of highly creative thinkers is their willingness to admit when they are wrong. Fully 80% of people burn up most of their mental and emotional energy defending against admitting that they made a wrong decision. Don't let this happen to you. Truly intelligent, highly creative people are open minded, fluid, flexible and willing to both change their mind and admit that they are wrong when their earlier decisions turn out to be incorrect.
Continue To Learn
The fifth quality is that highly creative people can say, "I don't know." They recognize that it is impossible for anyone to know anything about everything, and it is very likely that almost everyone is wrong to some extent, no matter what they are doing. So when someone asks them a particular question that they don't know the answer to they admit it early and often. They simply say, "I don't know." And if necessary they go about finding the answer. Here's an important point. No matter what problems you have, there is someone somewhere who has had the same problem and who has already solved the problem and is using the solution today.
One of the smartest and most creative things you can do is to find someone else, somewhere, who is already implementing the solution successfully and then copy him or her. The smartest person is not necessarily the person who comes up with the idea. It may be just a lucky flash of insight. The smartest person is the one who copies the idea first. And it is often the person to recognize the value of a new idea that makes a fortune from the idea while the originator makes little or nothing.
Creative Thinkers Are Goal Oriented
The sixth quality of creative people is that they are intensely goal focused. They know exactly what they want. They have it written down very clearly. They visualize it on a regular basis. They imagine what their goal would look like if it were a reality today. And the more they visualize and imagine their goal as a reality, the more creative they become and the faster they move toward achieving it.
Eliminate Your Ego
The seventh quality of highly creative thinkers is that they have less ego involvement in being right. They are more concerned with what's right rather than who's right. They are willing to accept ideas from any source to achieve a goal, overcome an obstacle, or solve a problem.
Creative Thinking Generates New Ideas
The most important part of creative thinking is your ability to generate ideas. And the greater the quantity of ideas that you generate, the greater the quality your ideas will be. The more ideas you have, the more likely you are to have the right idea at the right time. But generating ideas is only 1% of the equation. As Thomas Edison once wrote, "Genius is one percent inspiration and 99 percent perspiration."
Your ability to come up with an idea, to test it and validate it, and then to implement it through creative thinking and execute it in your life to achieve results is the true mark of genius. Every single time you originate a new idea, write it down, make a plan for its implementation through creative thinking and then take action, you are behaving like a genius. And the more you manage your creativity in this way, the smarter you will become. And the smarter you will become, the more you will achieve in every area of your life. Your future will become unlimited.
Ways to Improve Creative Thinking
1 – You need inspirational rituals
One of the best ways to inspire yourself and create new things everyday is to develop rituals that you begin to use regularly and routinely. This will condition your brain for better creativity. For instance, your ritual might be reading in the morning, listening to music, meditating for a few minutes or taking several deep breaths.
Build inspirational rituals
Explore media outside your comfort zone. Creative minds are open to change. If you only consume a certain kind of media or entertainment, you're limiting yourself. You will not be exposed to new things and ideas, which can result in a lack of original, creative thought.
Read books, articles, and blogs outside of your own industry. If you work in film, for example, read some science blogs. If you work as an engineer by day, read some poetry every night before bed.
Most people have a certain type of entertainment they're drawn towards. Make an effort to push yourself to new types of entertainment. If you usually go for light hearted sitcoms, try watching a drama series. If you love documentaries and true crime shows, watch some fiction.
2 – Try to create something every day
Create something every day, even if it's only for 5 or 10 minutes. I try to write articles, I draw mind maps in meetings, develop business models, logos and I also collect and develop hundreds of ideas. I always have 3 projects in the pipeline, lots of them are not developed but they inspire me. My core business is consulting and training but I work on projects that are not related to my expertise. Here are some examples:
How to create something every day
Create something small every day. Creativity is like any other skill. You get better with practice. If you want to increase your capacity for creative thoughts, work on creating something small every day.
You do not necessarily have to create with an end in mind. In fact, this may inhibit creative thought. Instead of focusing on an overarching project, simply schedule some time every day to let your creativity flow freely.
You can doodle, sketch, do some light painting, free write, or write down some spur of the moment poetry.
Make time to be creative. Just as you make time to brush your teeth each night, strive to schedule time for creative pursuits each day. For example, you can plan to do a 20 minute free write every day before bed.
3 – Instead of discipline, think devotion
Luciano Pavarotti, one's said: "People think I'm disciplined. It's not discipline, its devotion, and there's a great difference."
Way to establish a devotion.
Walk. Studies indicate that walking actually improves creative thought. Many people feel they get their best thinking done when they're going for walks. Try to schedule a 20 to 30 minute walk each day. This can lead to greater creativity
It does not matter where you walk. Studies indicate you can walk inside or outside and still get the same peak in creative thought patterns. If it's a rainy day, you can walk through the hallways at work to encourage creative thoughts.
Walking can also help lessen anxiety. If your mind is less muddled by anxious thoughts, you may have more room to be creative.
4 – Take breaks
When you feel stuck with an idea and you have nowhere to go. You need a breather. Forcing yourself to find a solution will only lead to exhaustion. Try standing up from your desk, walk outside or to the vending machine, grab a coffee, talk to people and look at the scenery outside your workplace. Some inspirations will strike you at the most unexpected places, and you'd be surprised when you get them when you're actually not working. I find most of my inspiration when I'm cycling in the woods or talking with friends.
Taking a break and finding creative inspirations.
Seek out inspiration. Surround yourself with inspiring material. If you want to be more creative, you should expose yourself to work that inspires you. Read a book of poetry recommended by a friend. Watch a critically acclaimed series. Go see a show at your local theater. All of these things will encourage you to think more creatively.
5 – Make a list and select your ideas
Sometimes the opposite of creative block happens – you just have too many ideas! While it's good, it can also make you confused. You can sort thoughts up by keeping a list. List down each idea that comes to mind and determine which one you think is the best. You can also bring a pen and small notebook wherever you go so you don't forget the ideas that come to you when you're riding a bus, having a lunch, reading a book or watching videos in the internet.
Make a list and select your ideas

.
Keep a journal. Regular journaling can be a great way to increase creative thoughts. Writing down your thoughts on a daily basis can help you become more introspective and observant, both of which can bolster creative thought.
Many people find dream journals are great creative tools. As the mind is uninhibited in dreams, you can find a lot of great ideas in your sleep. Try keeping a journal by your nightstand and jotting down your dreams as soon as you get up in the morning.
You can also carry a journal with you. This can allow you to write down thoughts as they come and may encourage you to be more observant. You'll end up seeking inspiration everywhere if you always have a notebook on-hand to record your most interesting thoughts and insights as they come.
6 – Ask the right questions
When you need to start a creative session, always start with why, how, what, when question and try to answer it.
Abandon judgment. Judgement can inhibit creative thinking. When problem solving, allow your brain to think of new, somewhat crazy ideas. Avoid judging this ideas too "out there" or "absurd." Allowing yourself to think outside the box, without external judgment, is important to creative thinking.
Understand, in any given situation, you'll have to filter through many bad thoughts before landing on a good one. You may write 3 mediocre drafts of a poem before you hit your stride. You may think of several bad solutions to an issue at your office before finding a good solution. Accept it's okay to filter through bad ideas before you find a good one.
Be open to alternative ideas. Do not be judgmental of ideas that are outside the realm of conventional. Even if you don't follow all non-conventional ideas exactly, simply exposing yourself to the unusual can help aid creative thought.
Be open to new things. Creative thoughts can come from a variety of places. If you open yourself up to changes in your routine, you're more likely to stumble upon inspiration. Instead of feeling anxious about exploring new ideas or experiences, see them as exciting opportunities to bolster your creativity
7 – Have fun with your colleagues or friends
Having fun with your colleagues or friends is a proven and popular way to generate ideas. It's a great moment to open up to ideas of others, so you can make your ideas more consolidated. The best way to do it is to listen to ideas without judgment. Passing judgment even without hearing the full concept will breed humility and hostility within the group. Furthermore, the goal of that kind of team building is to generate as many ideas as possible, so make every body's contribution count. Here is an article showing how some companies have created this fun and creative corporate culture.
An other way to have fun with your colleagues is to go out for a beer a generate ideas. Talk to someone new. Hearing about someone else's story or experiences can increase your creative thinking. You'll be introduced to a new, exciting perspective. Make a point of chatting up a stranger at a bar or volunteering to talk to a new client at work.
If an opportunity to try something new presents itself, take it. If your friend asks if you want to try salsa dance lessons, tell her you'll give it a shot. Even if it's not something you'd traditionally be interested in, any new experience can open your mind and improve your capacity for creative thoughts.
8 – Take advantage of peak hours
Some people are more creative and productive in certain hours of the day, while others are more creative at the height of their emotions. Work your heart out at these specific times and let your creative juices flow freely. Creativity can also be improved if you put yourself in a certain place in the room or if you surround yourself with certain music. This release of creativity works from person-to-person. There's hard and fast rule what time of day, emotion or surrounding you should be to become creative. Just do what works for you.
Figure out your peak hours. Many people feel more energetic or creative at certain hours of the day. For example, you may feel compelled to write poetry when you first get up in the morning. Or, you may suddenly feel the urge to paint at 10 o'clock at night. Pay attention to your thought patterns and energy levels throughout the day to figure out your peak hours.
Pay attention to both thoughts and emotions. Many people feel more creative when they feel connected with their emotions. If you tend to get sentimental towards the evening hours, you may have a higher capacity for creativity at this time.
It may not be reasonable to work during your peak hours. For example, if you have a 9 to 5 job, you can't stay up until 2 AM writing each night. However, there may be ways to stimulate the environment of your peak hours. If you're a night owl by nature, changing into your pajamas and dimming the lights may help, for example.
9 – Build a network
Get creative and inspiring people into your social circle and interact with them in a regular basis. Listening to fresh perspectives and seeing your issues in different angles may help you reconstruct your ideas. The re-focus will help you substantiate the problem and narrow down solutions. Here is a list of 10 profiles you should work or talk with and an other article with an explanation on How to Build an Innovation Group in your community?
Reach out to like-minded people. Try to network with other creative people. Surrounding yourself with creative people can make you more creative yourself. Try to reach out to likeminded people to bolster creative thought
Reach out to people whose interests are similar to your own. If you're a poet, for example, join a poetry club. If you're interested in painting, see if you can take a painting class at a local community center.
You should also get involved outside your personal creative circle as well. As stated, looking for media outside your comfort zone can increase creativity. If you're interested in writing fiction, try to talk to writers who work in other genres. You can learn a lot from people with different interests.
There are many conferences you can attend that help you branch out with others in a creative field. These can provide you with invaluable experiences to network and learn from those around you.
Being around a variety of different people can bolster creative thought. By exposing yourself to people of many different viewpoints and backgrounds, you'll find yourself thinking more creatively. Creative thinkers generally have a large, open minded perspective.
Regular socialization can also decrease stress levels. If you want to think creatively, you need to take breaks and de-stress. Having a social circle you meet with regularly can help here.
10 – Take Risks
A risk may be a double-ended sword, but the more you avoid it, the more you are leaving ideas unturned. Risks allow you to think out-of-the-box, look for the unconventional and embrace the difference. Creative thinking doesn't necessitate you to conform all the time; in fact, most of the ingenious concepts are born from deviating.
Take risks. Risk-taking is vital to developing creative thinking. If you're processing new, somewhat scary experiences on a regular basis, you will have to do some creative thinking to find unconventional solutions to new problems and setbacks. Taking risks regularly can make you more resourceful and creative overall.
Each day, try to take a chance. Apply for a fellowship even if you feel under-qualified. Ask your boss for a raise even if you feel there's a good chance she'll say no. Take on a new project at work, even if you feel it's somewhat daunting.
Risk-takers tend to have higher levels of creative thinking. A risk presents you with a new situation entirely, forcing you to calibrate your thinking to adjust. Risk-taking also encourages you not to conform. Creative thinkers act independently, following their own intuition over what others are doing.
11 – Forget talent
We tend to think we either have it or we don't. Talent is an overloaded word, don't focus on what you can do, just do it. Learn by doing. Show up, work hard and support yourself. It's how you'll make thing happen every day.
Do not think in terms of talent.
Talent forces people into a black and white thinking pattern. You may find yourself thinking you're either talented or you're not. However, while innate talent can help with creativity, it all comes down to practice. Just make time to be creative every day and your capacity for creative thinking will improve.
12 - Ask for feedback.
Many famous creative thinkers had mentors who looked over their work. If you're stuck on a project, ask another creative person to help. This can be a friend, a peer, or a co-worker. Having someone else provide feedback can help you see your work from an outside perspective, giving you the opportunity to improve.
CONCLUSION:
In concluding this piece, I encourage veryone to seek improvement in what we do on a daily basis. If everyone think creatively and improve the ways things are done around him, life will be easier. Remember, you will be the first to reap the benefit of your improved system...and then it will become available to others.
Beloved, Jesus is coming back soon. "Where will you spend eternity - In heaven or hell"? This is the time to work-out your salvation. Now is the acceptable time!
Repent and give your heart to Jesus. He will give you a new life, victory and eternal life. Will you accept Him today?